NeoArch™ offers immediate, reliable and top quality fixed edentulous solutions based on the proven product concepts at an affordable cost.
High stability allows immediate function
Tapered body and progressive square-shape threads designer to provide great initial mechanical stability.
Double thread for faster implant insertion.


Acqua, the hydrophilic surface, is designed to increase wettability.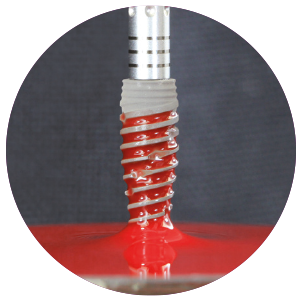 Acqua
Hydrophilic Surface
Grand Morse connection: a stable and strong foundation designed for long term success
One prosthetic connection for all Grand Morse® Implants: ease of use.

16º Morse Taper connection: designed to ensure a tight fit for an optimal connection seal.
Platform switching morse taper connection: fulfils the platform switching concept
Deep Morse taper connection: designed for optimal load distribution.
Internal Indexation: precise abutment positioning, protection against rotation and easy handling.

Surgical
Angled Mini Conical Abutment: immediate natural-looking esthetics
Grand Morse® Helix®: unbeatable versatility
Acqua surface: high treatment predictability