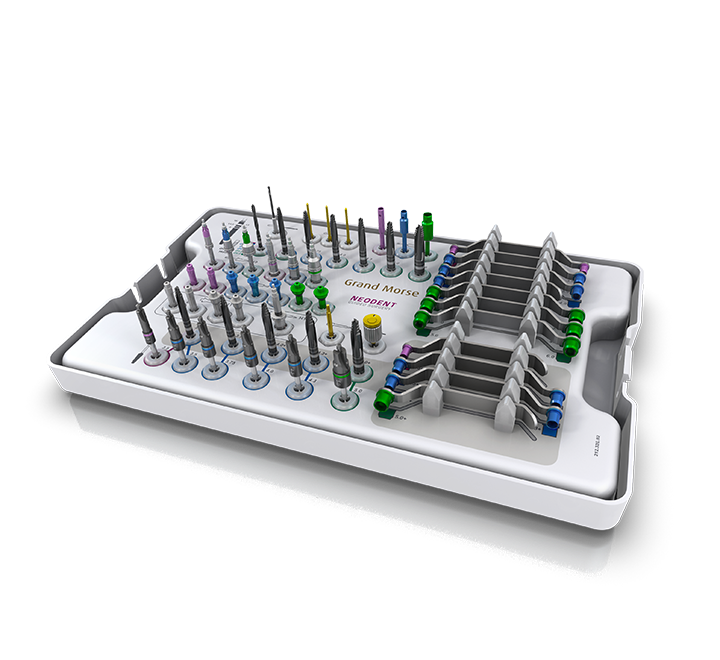 Differentiate your practice with guided surgery
Patients expectations regarding tooth replacement are increasing and are even higher when it comes to treatment duration and esthetic outcomes. Neodent® Guided Surgery helps clinicians to provide prosthetically driven treatments, enabling them to perform immediate protocols with peace of mind, fulfilling patients expectations.
Enjoy more treatment flexibility to create the optimal tooth replacement outcomes for all indications, from single tooth to fully edentulous, in all bone types with the GM Guided Surgery Surgical kit.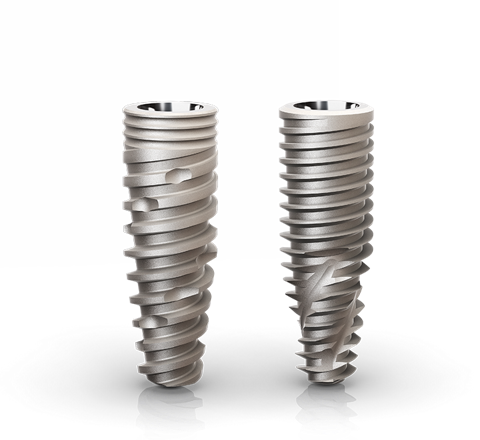 Helix and Drive
Grand Morse Implants portfolio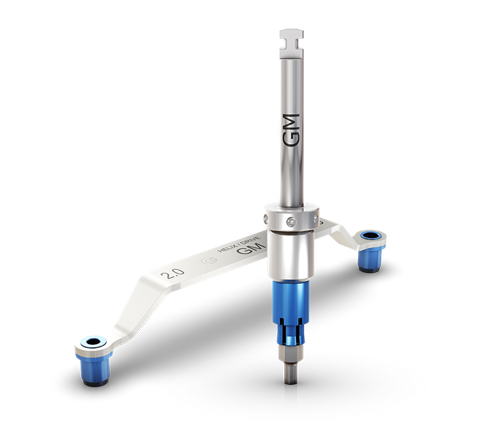 Color-coded instruments
and symbol-marked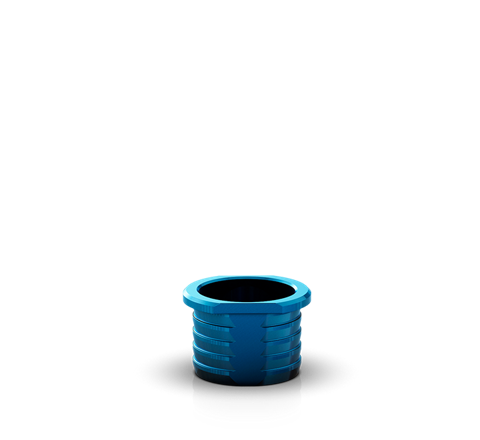 2 options for sleeve heights
Guided surgery is designed to:
Improve patient quality of life

 

Functional with an immediate fixed restoration.

Esthetic with a personalized restoration and less bone remodeling.

Comfort by the reduction of operative and postoperative discomfort (e.g. reduced patient chair time).

Access to more treatment options

 

Reliable access to flapless surgery.

Designed to reduce bone grafting procedures.

Predictable immediate protocols.

Increase patient acceptance

 

Better communication building trust with patients.

Reliable treatment estimates from root to tooth including components and procedures.
Start Kit - Simply more confidence
With the Start kit, be confident from the beginning. Start surgeries with a precise initial drilling is designed to define the optimal implant position and to continue freehand surgery with peace of mind.
The Start kit with its 2,0mm drill in combination with the surgical guide allows to define the correct entry point, angulation and depth, helping to achieve predictable implant treatment from an esthetical and functional perspective.
Surgical predictability and efficiency with a boundless solution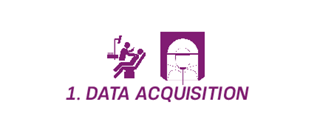 The patient is scanned with a commercially available 3D (CB)CT scanner that delivers imaging information according to the widely accepted DICOM standard. A dental impression is required and could be done conventionally or digitally.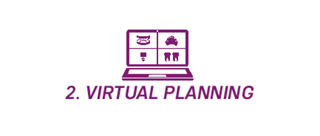 The 3D dataset (DICOM) can be imported directly into commercially available planning softwares and superimposed with the intraoral image (STL). The implant is positioned with respect to the patient's anatomy and the desired prosthetic outcome. Neodent Guided Surgery is compatible with major commercially available softwares.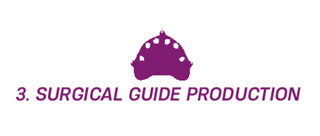 Planning software provides the design of the surgical guide for the production and the surgical protocol for the Neodent Guided Surgery Instruments. The surgical guide contains the Neodent sleeves that guide the instruments and the implants.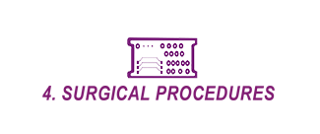 Guided surgery is designed to reduce chair time and postoperative discomfort. It helps increasing implant positioning accuracy.
1. Martin C, Thomé G, Melo AC, Fontão FN. Peri-implant bone response following immediate implants placed in the esthetic zone and with immediate provisionalization-a case series study. Oral Maxillofac Surg. 2015 Jun;19(2):157- 63.
2. Sartori IAM et al. Retrospective analysis of 2,244 implants and the importance of follow-up in implantology. JDR. 2014;2(6): 555-565.
3. Sotto-Maior BS, Lima Cde A, Senna PM, Camargos Gde V, Del Bel Cury AA. Biomechanical evaluation of subcrestal dental implants with different bone anchorages. Braz Oral Res. 2014;1(28):1-7.
4. Faot F, Hermann C, Sartori EM, Bassi AP. Tilted implants and prototyping: a security option for improving the anchorage in atrophic maxilla. GenDent. 2013;61(2):28-31.
5. Borges AF et al. Prostheses removal for suture removal after immediate load: success of implants. Clin Implant Dent Relat Res. 2010 Sep;12(3):244-8
6. Coppedê AR et al. Fracture resistance of the implant-abutment connection in implants with internal hex and internal conical connections under oblique compressive loading: an in vitro study. Int J Prosthodont. 2009 May-Jun;22(3):283-6.
7. Bernardes SR, da Gloria Chiarello de Mattos M, Hobkirk J, Ribeiro RF. Loss of preload in screwed implant joints as a function of time and tightening/untightening sequences. Int J Oral Maxillofac Implants. 2014 Jan-Feb;29(1):89-96.
8. Sartoretto SC, Alves AT, Resende RF, Calasans-Maia J, Granjeiro JM, Calasans-Maia MD. Early osseointegration driven by the surface chemistry and wettability of dental implants. J Appl Oral Sci. 2015. May-Jun;23(3):279-87.
9. Mendonça G, Mendonça BD, Oliveira SL, Araujo AC. Efeitos da diferenciação de células-tronco mesenquimais humanas sobre superfícies de implantes hidrofílicas. ImplantNews. 2013 Nov-Dez 10(6a):111-116.