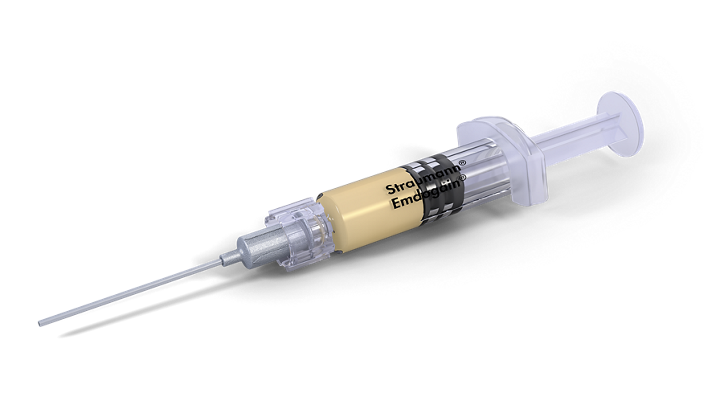 Biologics

Straumann® Emdogain®: Bringing biology to oral surgery.
Straumann® Emdogain® is a mix of enamel matrix proteins that, when applied to a clean tooth root surface or oral wound, form an extracellular matrix that stimulates cells and processes that are fundamental for periodontal regeneration1 and soft tissue wound healing2. Numerous scientific studies provide clinical evidence of the application of Straumann® Emdogain® in different indications: periodontal regeneration, gingival recession, and oral wound healing. As the first dental implant company to do so, Straumann incorporates a biologic in the surgical procedure of implant placement as a standard step in order to improve wound healing. 

Regeneration

By modulating the wound healing process, Emdogain® induces the regeneration of a functional attachment in regenerative periodontal procedures3 and accelerates the soft tissue wound healing process following oral surgical procedures such as implantations.4


Peace of Mind

Emdogain® is backed by extensive and long-term clinical documentation. Over the past 20 years it has been used in over 2 million patients and is documented in over 1,000 scientific publications, including 600 clinical publications.6


Handling

As it is a gel, Emdogain® is easy to apply, even when the defect is difficult to access.

Comfort

Emdogain® leads to better tooth prognosis and esthetic results. Less post-surgical discomfort5 such as pain or swelling is reported after a procedure with Emdogain® compared to the same procedure without Emdogain®.


Predictability

Emdogain® leads to significantly improved clinical parameters in intraosseous defects7 and root coverage procedures9, including in the long term10, compared to the same surgical procedures without the addition of Emdogain®.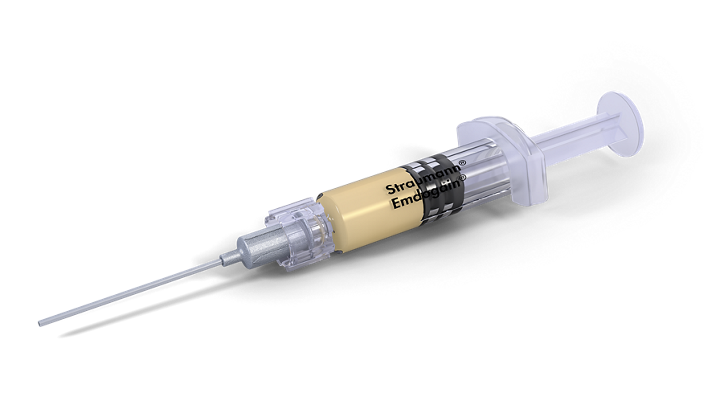 Emdogain® for wound healing

Orchestrating oral wound healing.
Surgical interventions such as implant placements or periodontal procedures always involve the risk of undesired events, ranging from pain and swelling of oral soft tissues to wound healing complications. As Straumann® Emdogain® accelerates soft tissue healing2 *, it promotes the success of your implantations and other oral procedures by reducing the risk of wound complications, improving both patient comfort, and improving the esthetic result.
*compared to a treatment without Emdogain®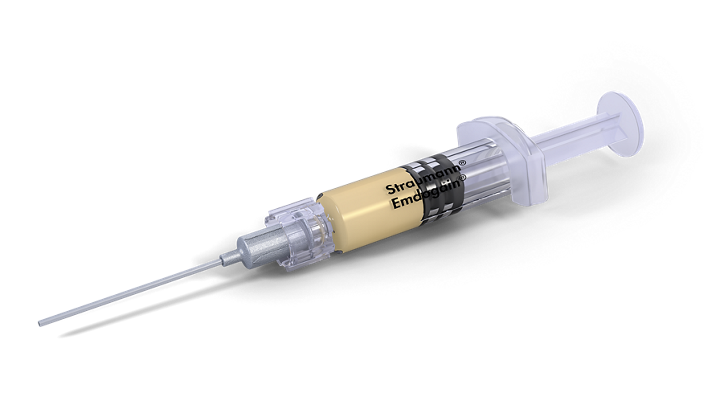 Emdogain® for periodontal regeneration

Orchestrating periodontal regeneration.
Straumann® Emdogain® is designed to be used as an adjunct to surgical periodontal procedures. As demonstrated by human histological studies3, it promotes the predictable regeneration of cementum, periodontal ligament, and alveolar bone lost due to periodontal disease or trauma, thereby significantly improving the clinical outcome of your periodontal treatment (compared with an open flap debridement procedure alone)7 as shown by long-term clinical studies.8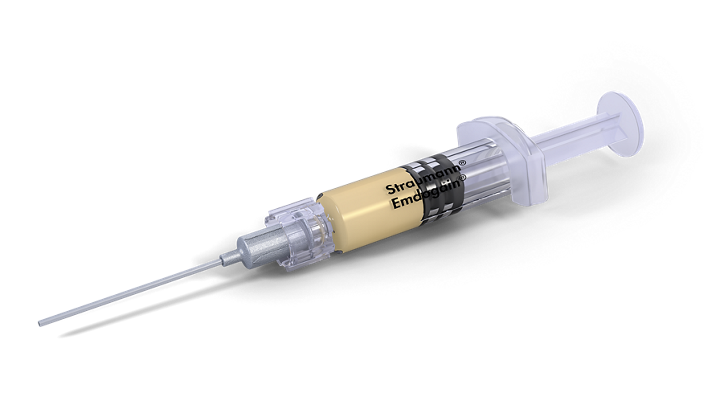 Emdogain® for gingival recession

Reverse gum recession naturally.
Root coverage is becoming an increasingly frequent treatment request, mostly due to growing esthetic demands of patients. Adding Straumann® Emdogain® to your root coverage surgical procedure means improved esthetic results thanks to more root coverage9 * – including in the long term10 – and more keratinized tissue formation9. Using Straumann® Emdogain® during your root coverage procedure instead of a connective tissue graft (CTG) may lead to comparable long-term clinical results10 as well as improved patient comfort. 
*compared to a treatment without Emdogain®