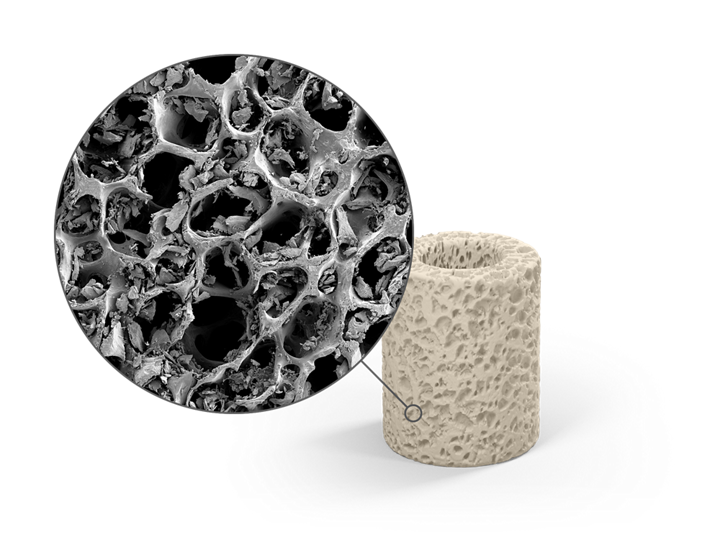 botiss maxgraft® bonering

The processed human allogenic bonering.
A prefabricated ring of processed allogenic donor bone that is placed press-fit into a trephine drill-prepared ring bed. This is an innovative solution for 3-dimensional vertical augmentation of bone defects allowing a single-stage graft and implant placement. The simultaneous implant placement saves you and your patient time and a surgical step compared to a conventional bone block, reducing chair time, eliminating the need for a second harvesting site and shorter time-to-teeth. The maxgraft® bonering technique can be used with the Straumann® Bone Level/Bone Level Tapered implants (different heights and outer/inner diameters are available).

Efficiency

Simultaneous bone augmentation and implant placement significantly reduces chair time (by 45 to 60 minutes) compared to a bone block.


Biofunctionality

The allogenic bone with its open porous structure and the close contact with bone promotes the fast ingrowth of vessels and remodeling in the patient's natural bone. 

Design

The ring design is ideally suited for reconstructions of the anatomical shape of the jaw.

Comfort

Eliminates the need for second harvesting site with all the associated complications of autogenous blocks.

Cost efficiency

Shorter time-to-teeth reduces the overall treatment costs.