Experience, talent and determination that results in confidence

that comes from stability

that results in simplicity

that comes from inspiration
NEODENT® GRAND MORSE™
IMPLANT SYSTEM
Greatness is an achievement.

The Neodent® Grand Morse® Implant System is the achievement of more than 20 years of experiences in implant dentistry, and shared experiences with many clinicians worldwide. Continuing with a unique purpose to always deliver high quality treatment options that changes patients' lives, the Grand Morse® Implant System is the Neodent® evolution. Anchor within our philosophy of respecting mechanical and biological principles, this makes it THE implant of choice in dental implant therapy.
The Grand Morse® implant system was developed based on the inside out concept, starting from the core of the implant: the prosthetic interface. The result is a solution that combines mechanical strength and versatile prosthetic solutions - from unitary to multiple and from conventional to digital. A complete system that offers several benefits designed to make your work even more efficient.
GRAND STABILITY

Designed for predictable immediate treatments in all bone types

GRAND SIMPLICITY

Ease of use at its best

GRAND ESTHETICS

Deliver immediate natural esthetics

GRAND RELIABILITY

Stable and strong foundation designed for long term success
Acqua® hydrophilic surface
designed for high treatment predictability
The Neodent® Acqua® hydrophilic surface is the next level of the highly successful S.L.A. type of surface developed to achieve successful outcomes even in challenging situations, such as soft bone or immediate protocols (6-9)
Surface Comparison

Lab generated image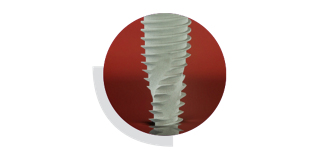 Hydrophobic Surface
(conventional)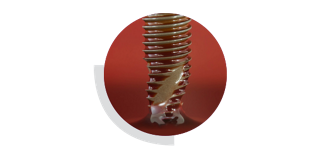 Acqua™
Hydrophilic Surface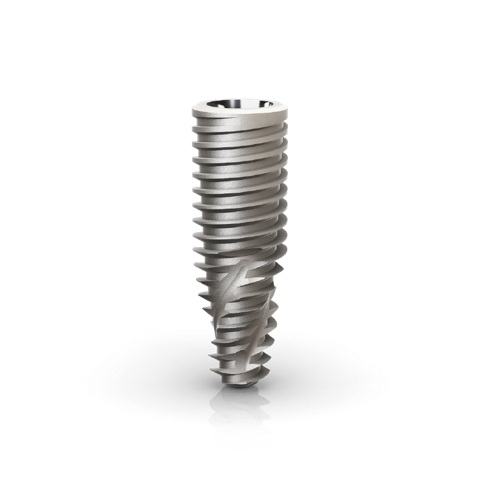 Enjoy more treatment flexibility for your patients to create the optimal tooth replacement outcomes for all indications, from single tooth to fully edentulous. The new Helix® Grand Morse® allows for tailored treatment options according to the specific clinical situation, taking into account the biological principles and with respect to the fundamentals of implant dentistry.