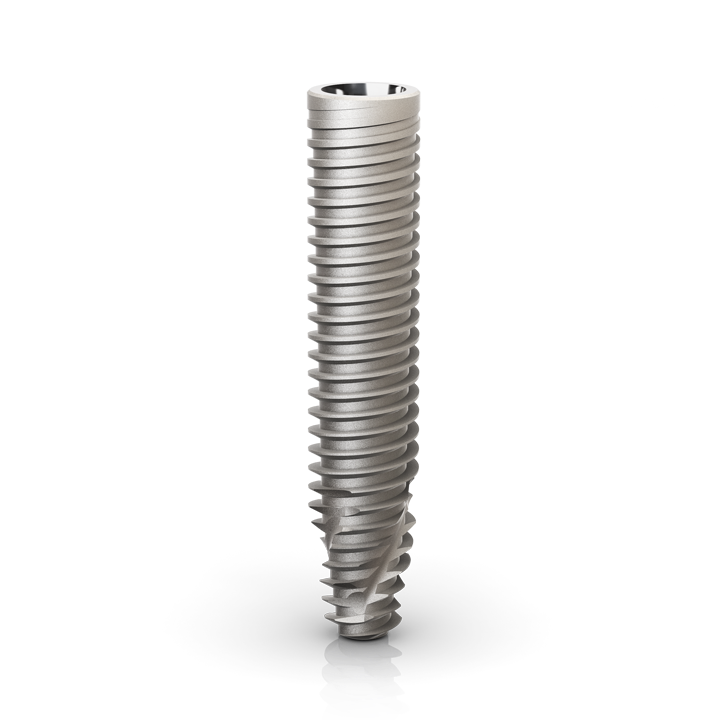 Helix GM® Long
Solution for bicorticalization
The Neodent® Helix GM® Long implants complement the Helix GM® portfolio and are designed to bring surgical predictability to atrophic maxilla rehabilitations.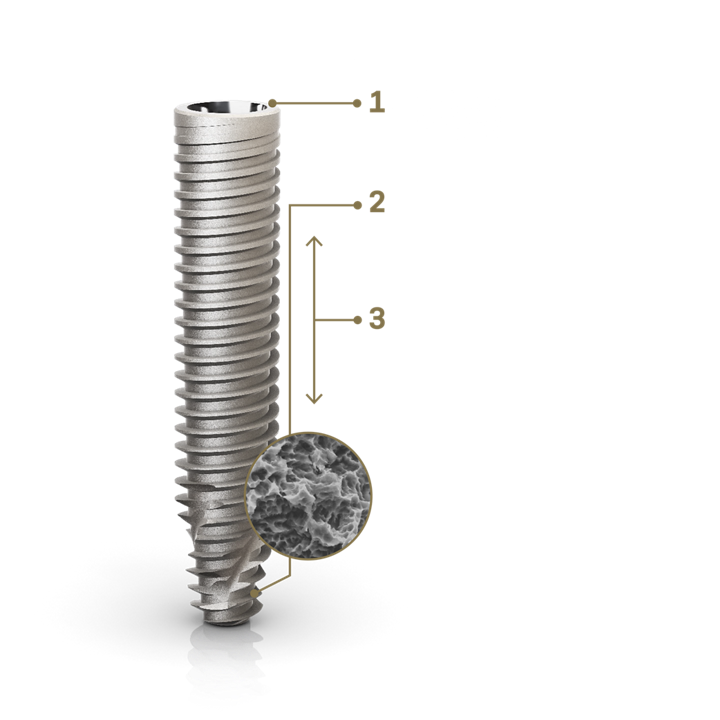 1. GRAND MORSE® CONNECTION
• All benefits of the original 16° Morse taper GM connection designed to ensure a tight fit for an optimal connection seal.
• One connection regardless of the diameter.
2. IMPLANT DESIGN
• Helix® hybrid implant body to maximize treatment options and efficiency.
• Dynamic progressive threads, designed to achieve high primary stability.
3. COMPREHENSIVE PORTFOLIO
• 3.75 and 4.0 mm diameters for more treatment versatility.
• 20, 22.5 and 25 mm lengths designed to achieve bicorticalization.
Portfolio
See all GM Implants - A comprehensive implant portfolio designed for immediate protocols for all bone types