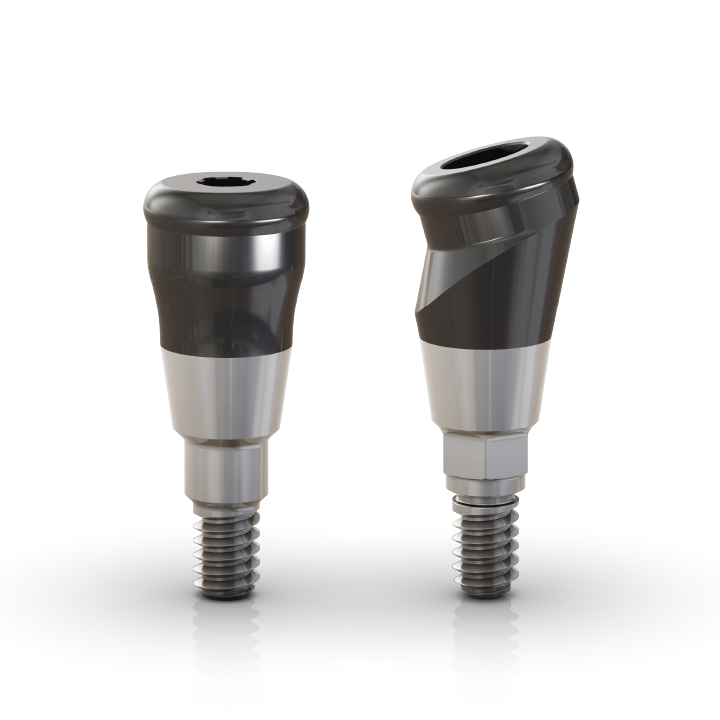 GM Novaloc
The first reliable step for stable smiles.
An implant-retained dental prosthesis should be considered the first choice for edentulous rehabilitation as it results in better oral function and quality of life for compared to conventional dentures.

The new Neodent solution for removable prosthesis is designed to maximize flexibility and reliability. A choice changing patient's lives.

Flexibility on original connection.
Flexible abutment solutions: Straight and angled solutions restoring up to 70° implant divergence and 6 gingiva heights.
Original Grand Morse connection: designed to ensure tight fit for an optimal sealing; one screwdriver for all abutment versions.
Gold standard surface: ADLC, designed to reduce abrasive wear, prolonging the lifetime of the abutment.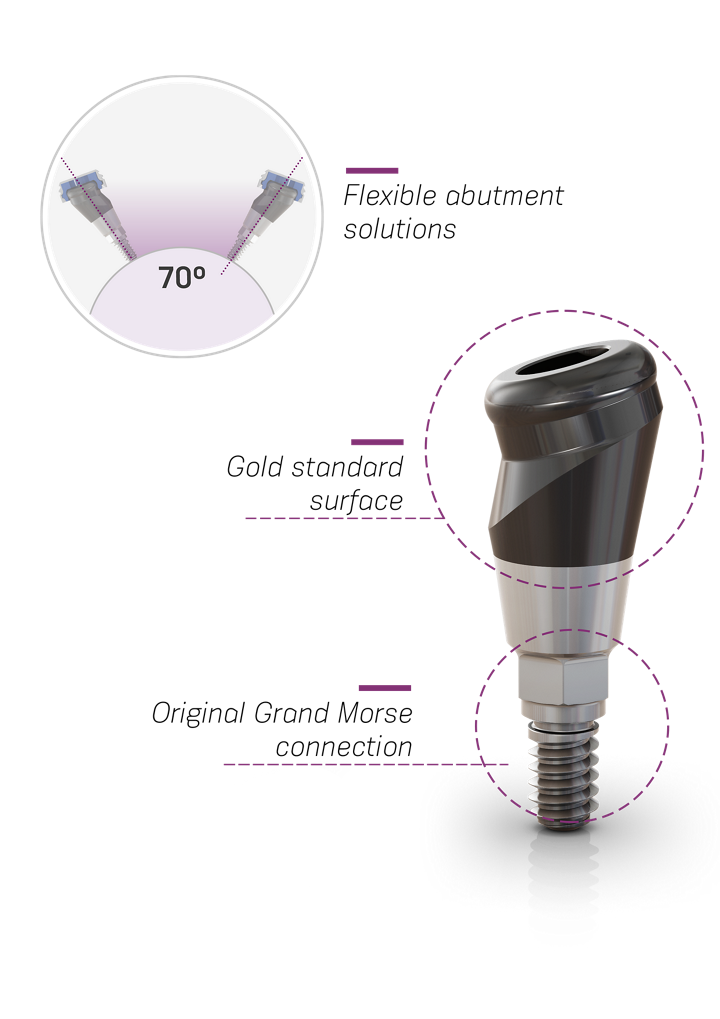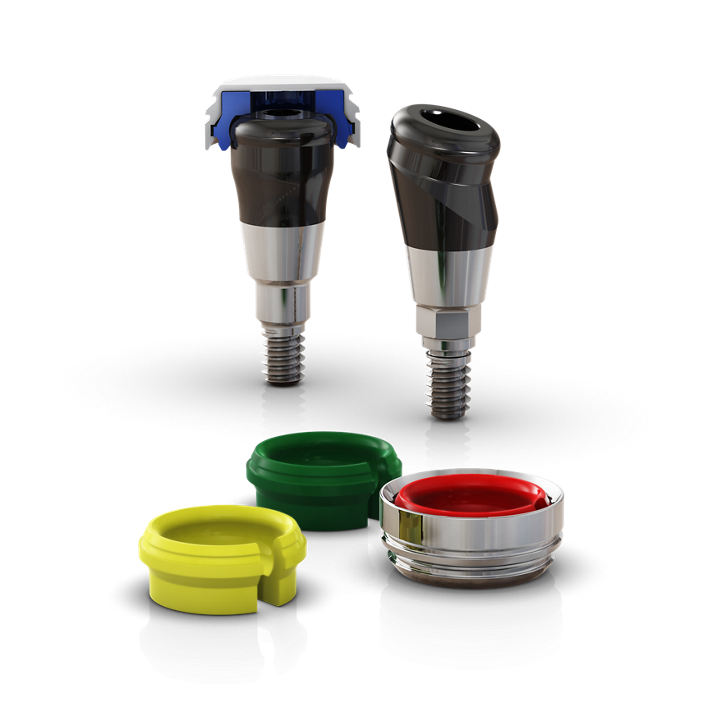 User-friendly handling: retention inserts can be inserted and removed within 5 seconds; matrix available in titanium or color-neutral PEEK.
Long lasting retention: high performance PEEK, designed to absorb lateral pressure, less susceptible to deforming and in 6 different retention strenghts.