High levels of atrophic maxilla are affecting a population of 60+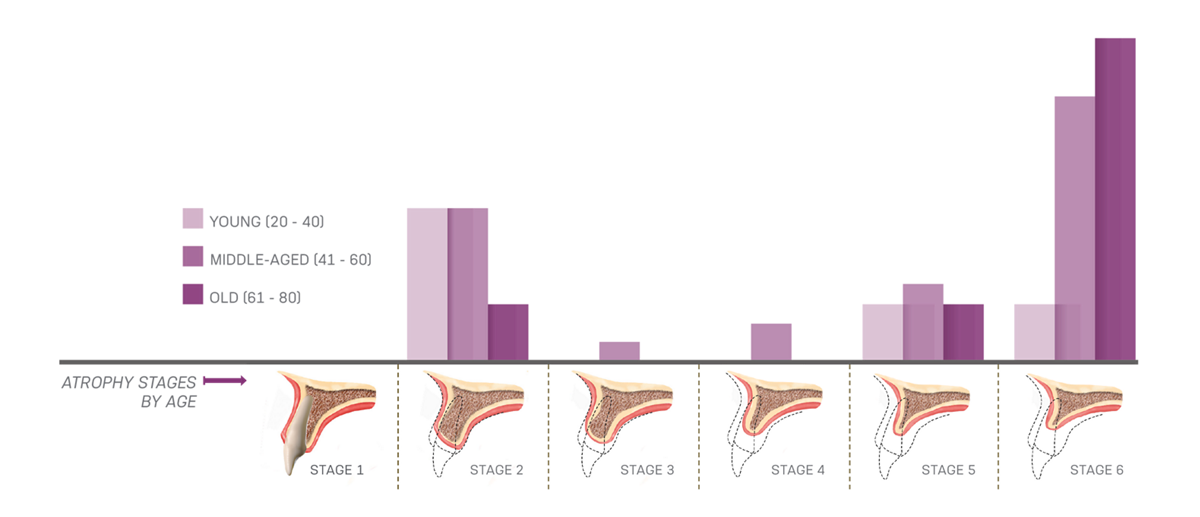 A SMILE FOR EVERYONE
Neodent® Neoarch® Immediate fixed full-arch solution
Increasing expectations for shortened treatment duration represent a significant challenge for dental professionals especially in patients with anatomical deficiencies. The Neodent® Implant System offers an optimized solution for immediate fixed treatment protocols in edentulous patients even with severe atrophic maxilla. Neodent® NeoArch® allows to significantly improve patient satisfaction and quality of live by immediately restoring function and esthetics.(1)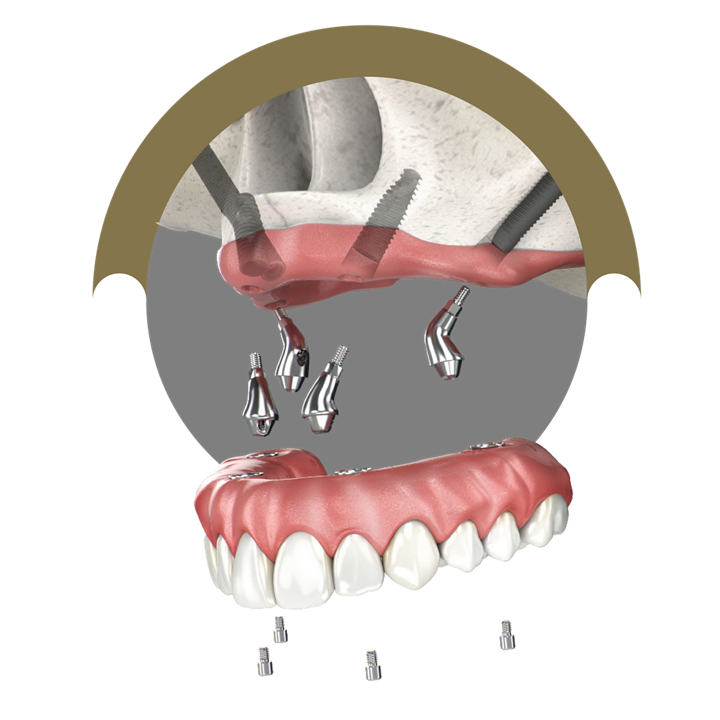 Immediate function resulting in shorter treatment times
• Different implants techniques to avoid the use of grafting procedure.(2)
• Optimized implant design to achieve high primary stability in all bone types. (3)

Immediate natural-looking esthetics with versatile restorative options
• A broad gingival height abutment range to cater the patient's needs.
• Options of straight and angled abutments (17°, 30° and 45°).


Immediate peace of mind thanks to a stable foundation
• One connection regardless of the diameters.
• Unique connection combining platform switching associated with a deep 16° Morse taper including an internal indexation.

SOLUTIONS FOR ALL CLINICAL NEEDS
A implant system designed for predictable immediate treatments in all bone types even with different conditions of the residual alveolar bone.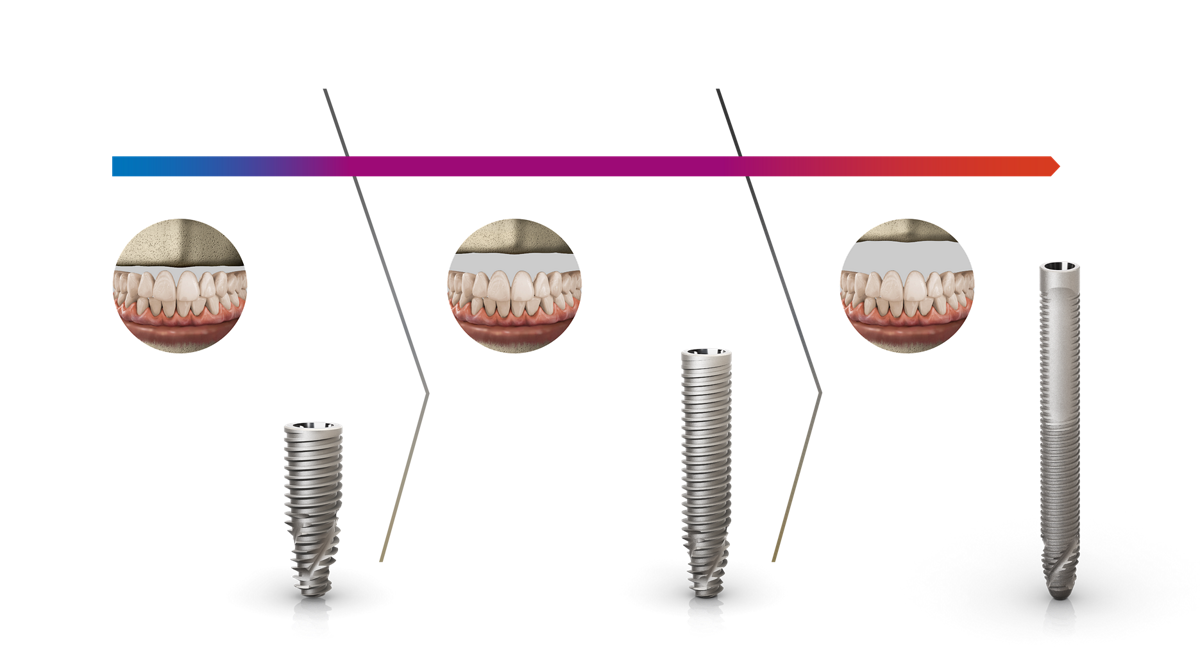 PROSTHETIC VERSATILITY
The Neodent® Grand Morse® restorative portfolio offers optimal abutments angulations and a broad range of gingival heights to attend different clinical needs. It allows to reach immediate function and esthetics, regardless of the maxilla atrophy level.
MINI CONICAL ABUTMENT:
Several gingival heights and angulations combined with an anatomical shape, short cone and wide angle, resulting in an optimized emergence profile.

*The 45º Mini Conical Abutment is indicated for use only with Helix GM® Long and Zygoma GMTM.
DIGITAL SOLUTIONS

Comprehensive restorative solutions: designed to meet all patient expectations.
Meet patient stability and comfort expectations thanks to comprehensive customized milled frameworks for provisional or final restoration at the abutment level using a broad range of material and any workflows.
Straumann® CARES®/Createch Medical

Milling center solution
- Provisional fixed prosthesis
- Final fixed prosthesis

Straumann® M series/Zirkonzahn M4

In-house milling solution
- Provisional fixed prosthesis
- Final fixed prosthesis
 

Conventional manufacturing solution

- Provisional fixed prosthesis
Mini Conical temporary coping/Mini Conical distal bar coping
- Final fixed prosthesis
One Step Hybrid