Neodent CM Drive Acqua
Traumatic avulsion of tooth 11 due to a road-traffic accident which also led to the 21 incisal edge fracture
This Neodent clinical case by Dr. Marangini features anterior single tooth implant treatment with immediate loading protocol.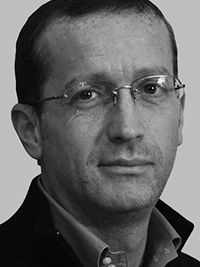 Dr Angelo Marangini
Graduated in dentistry, University of Naples Federico II in 1988

Contributor to the evolution of the cone metric connection in the Mac System in 1999

Specialized with Lode in Laser Therapy, University of Genova in 2005

Tutor at the Institute of Anatomy of Liége in 2010

Lecturer of bone grafting techniques in 2014 ~2016 
Initial situation
M.V.
Female - 25 years old
Naples, Italy

Clinical situation

Traumatic avulsion of tooth 11 due to a road-traffic accident which also let to the 21 incisal edge fracture. Tooth 11 was not found. An implant-supported prosthetic restoration was chosen. The patient presented to our dental practice the day after the accident demanding an immediate solution the obliged us to operate her within a few hours.  
Restorative solution

Implant placement in support to an immediate zirconia/ceramic provisional crown, considering the esthetic needs of the patient and the short time available to produce it in laboratory