Neodent HE Zygomatic
Server bone resorption in the maxilla and partially edentulous with periodontal disease in the mandible
This Neodent clinical case by Dr. Pintado features anterior multiple tooth zygomatic implant treatment with immediate loading protocol.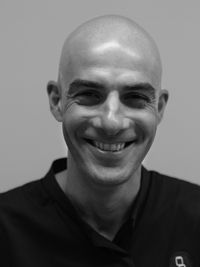 Dr Enric Pintado
Barcelona, Spain

Private practice in Manresa, Barcelona and Andorra

Graduated in dentistry in Universidad Odontologica Dominicana

Master in Implatology and Prosthodontics by NYU and Loma Linda University
Initial situation
R.C.
Female, 83 years old
Berga, Spain 
Clinical situation

Server bone resorption in the maxilla and partially edentulous with periodontal disease in the mandible 
Restorative solution

4 zigomatic implants in the maxilla. Fixed full arch temporary restorations on the same day of the surgery. Final restoration with metal-resin hybrid fixed prostheses.