Call your Neodent Representative or Customer Service at 800/448 8168 to Register!
Fundamentals in Implant Dentistry
Presented by Dr. Nicolas Elian
This course explores fundamental and current concepts in diagnosis, treatment planning, surgical and digital aspects of implant dentistry. The components of the four-day program will include lecture, surgical hands-on with interactive discussions, and surgical demonstration of advanced hard and soft tissue regeneration. Participants will place implants in posterior maxilla and mandible with adequate bone and soft tissue volume. The chair side faculty to clinician ratio is 1:1 providing the highest level of supervision, interaction, and coaching. The goal is to bring the understanding of scientific and clinical relevance to all clinicians regardless of their preexisting knowledge. The standard and predictability of each step and procedure is emphasized to reduce complications and
Learning Objectives
Learn the biology and clinical scienceof implant dentistry.
Understand interdisciplinary treatment
Review maxillary and mandibular anatomy critical to implant placement.
Review and understanding the important role of CBCT.
Learn surgical protocol in implant dentistry.
Learn flap design and soft tissue management.
Adopt a step-by-step implant placement technique.
Manage socket preservation and selection of graft and membrane materials.
How to integrate digital and guided surgery.
Registration & Accommodations
Date:
October 4 - 7, 2018
Location:
VIZSTARA
300 Sylvan Ave
Englewood Cliffs, NJ 07632
Tuition:
$4250
CE credits:
32
Hotel:
Clinton Inn Hotel & Event Center
45 Dean Drive, Tenafly, NJ 07670
www.clinton-inn.com
(201) 871-3200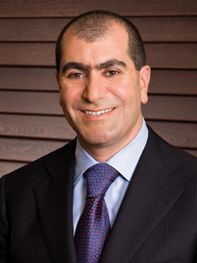 Nicolas Elian, DDS, is president and CEO of Vizstara. Renowned for his expertise in the evaluation and retreatment of implants, Dr. Elian's clinical practice focuses on surgical procedures such as advanced bone grafting and ridge augmentations. He completed his DDS Degree and Postgraduate Studies in Prosthodontic and Implant Dentistry at NYUCD. Dr. Elian was Head of the Division of Implant Dentistry and Program Director, and Director of Experimental Research at New York University College of Dentistry (NYUCD) for over 10 Years. Dr. Elian is the Director of the Hands-on Clinical Mentorship Programs at Vizstara Professional, the