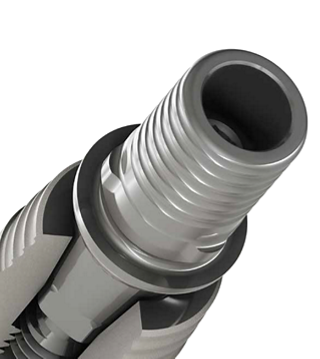 Designed for single unit milled Zirconium restorations, authentic Neodent Ti Bases are prosthetic components developed to ensure the integrity of the implant abutment connection(1,2,3).
1. Fit certified by Neodent
100% original connection, ensuring better adaptation of the abutment/implant connection(1)
Designed to reduce the micromovements from masticatory loads
Screw included, offering economy and safety.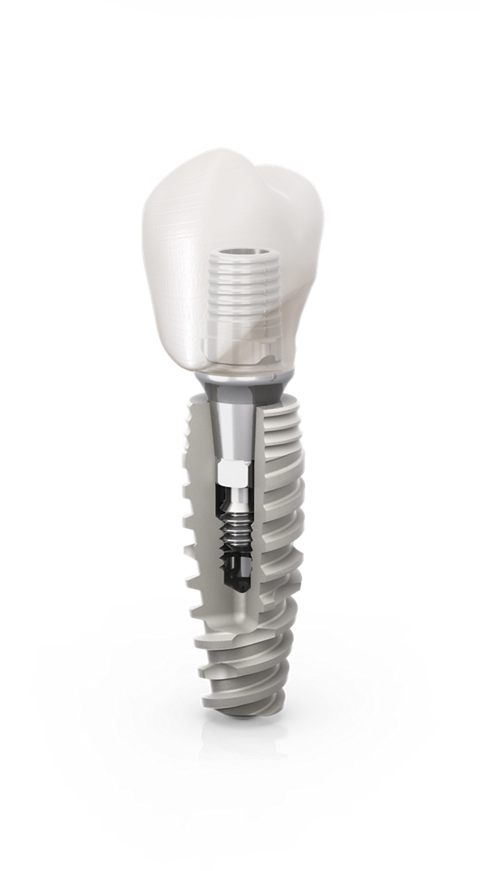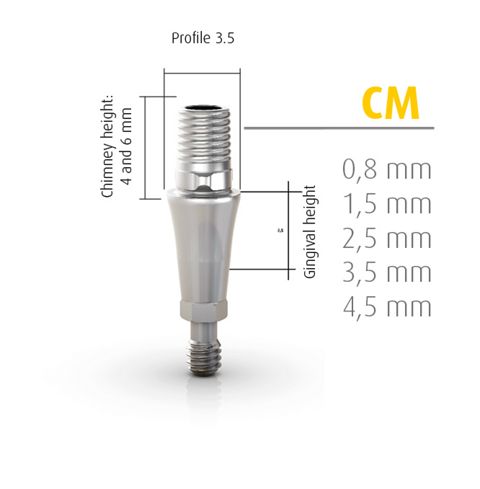 2. Flexibility for your needs
Wide range of gingival heights, that provide flexibility and respect the biological environment*

Designed to achieve an esthetic result

*Indicates the use of CM Try in Kit
3. Accuracy in positioning the prosthetic structure
Cementable chimney portion of the Ti Base abutment features three tabs for proper indexing of the crown or coping
Confidence in cementing the prosthetic structure due to the wide contact surface, can eliminate the need for sand blasting the surface.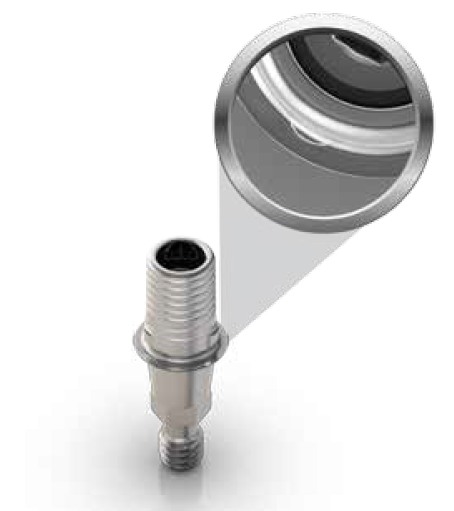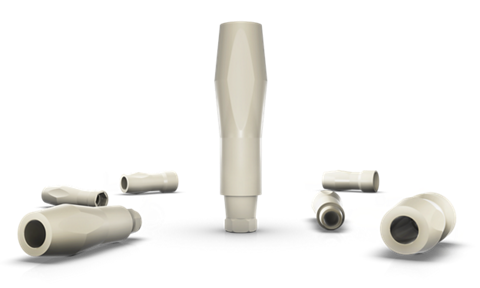 4. Neodent Scan Body Impression coping
Neodent Scanbodies can be used for scanning and digitization of the model.
Scan body raw material is fully scannable
Can eliminate the use of an opacifier spray to the process of scanning
Accuracy in determining the analog position
Easy handling
Berejuk HM, Shimizu RH, Sartori IAM, Tiossi R. Vertical micro gap and passivity of fit of three-unit implant-supported frameworks fabricated using different fabrication techniques. Int J Oral Maxillofac Implants 2014 [In Press], doi: 10.11607.

Dias EC, Bisognin ED, Harari ND, Machado SJ, da Silva CP, Soares GD, Vidigal GM Jr.Evaluation of implant-abutment microgap and bacterial leakage in five external-hex implant systems: an in vitro study. Int J Oral Maxillofac Implants. 2012 Mar-Apr;27(2):346-51.

de França DGB, Morais MHST, das Neves FD, Barbosa GA. Influence of CAD/CAM on the fit accuracy of implant-supported zirconia and conbaltchromium fixed dental prostheses. J Prosth Dent 2014 [In Press].