Taking your practice to the next level
Our experience is global but, our approach is local. Neodent's PracticePerformance program can help your dental practice thrive in any region and in any economic climate. With Neodent as your growth partner, there are no limits to what you can achieve!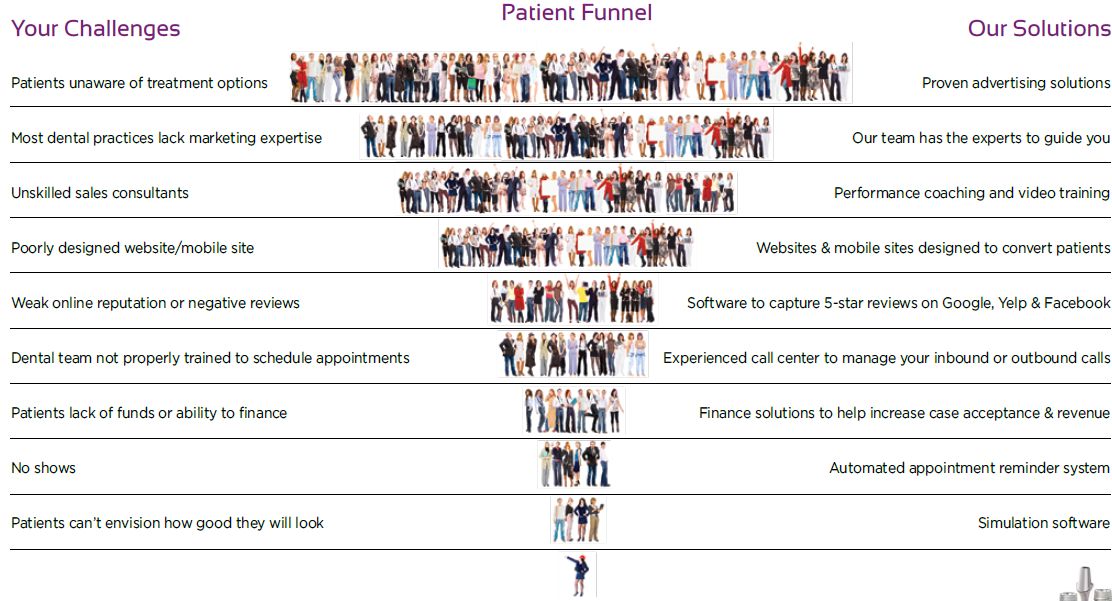 WHY PARTNER WITH NEODENT?
Our goal is to be your undisputed value leader and practice growth partner. Neodent offers a broad scope of implant solutions designed to help you deliver improved oral health to your patients. We drive clinician satisfaction and practice profitability with high-quality, affordable products and, proven practice performance services and solutions.
When it's time to restore your patient's smile, you can depend on Neodent's implants for fit, function, and a lifetime guarantee*. We have over twenty years experience, 150 clinical articles, and over one million implants placed each year by over thirty thousand clinicians around the world. Neodent is quickly becoming the implant of choice by leading dentists worldwide.
Most dental practices do not have the time, money or expertise to efficiently market their services. In this
brochure we have developed a comprehensive marketing ecosystem which drives new revenue, improves patient communications and heightens your local brand awareness. This enables you to overcome many of the obstacles seen in growing a successful dental implant practice.
We are dedicated to you and your patient's overall success.
Our goal is to deliver an extraordinary customer experience by combining affordable, high-end, implants with proven cutting-edge marketing solutions. We strive to help you achieve unparalleled patient satisfaction and accelerate your practice growth objectives.