"No matter were are you today or where you want to be in the future, we have a course to support you". Our belief is educating you with real life experiences, which is why our courses are developed to be in a live surgery or hands on patient enviroment.
New to Implantology, these courses will allow you to perform surgical and prosthetic procedures in cases that are less complex and have predictable esthetic and functional outcomes.
These courses allow you to bring your existing straighforward experience in Implant dentistry to the next level. Courses where you will be able to perform advanced surgical and prosthetic procedures, like immediate function, grafting....
These courses will be able to help you treat challenging situations with advanced treatment planning and complex surgical and prosthetic procedures. These courses require significant experience in placing implants.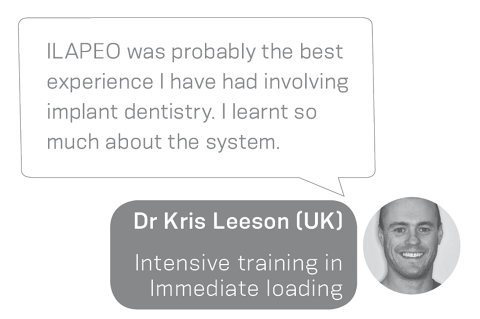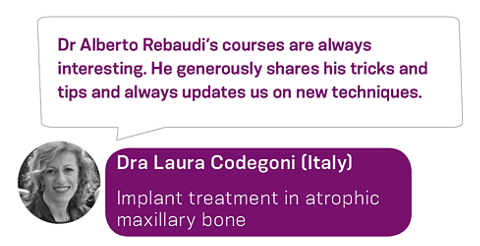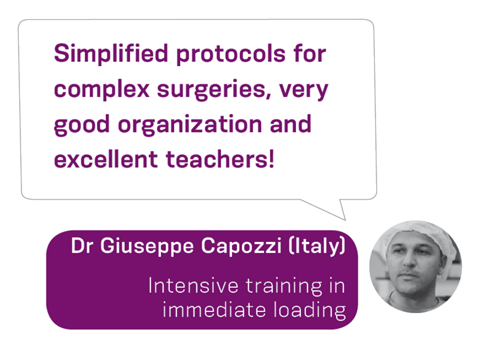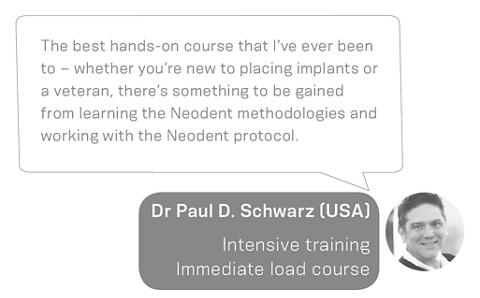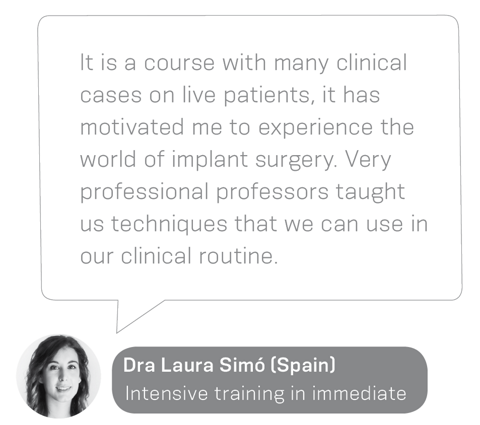 Scientific support and research

One of Neodent's pillars of success is the continuous investment in research and development and the promotion of knowledge. In support of this pillar, Neodent has partnered with ILAPEO (The Latin American Institute of Dental Research and Education), a renowned center of excellence in research, development and innovation in dental clinical practice.
ILAPEO is an institution made up of professionals, teachers and researchers whose aim for the last 10 years has been to offer recognized and certified postgraduate, specialist and master's courses.
Facts

Since its founding in 2004, more than 3,000 professionals from around the world have been trained at ILAPEO;
ILAPEO offers specialist, postgraduate and master's courses for clinicians;
ILAPEO collaborates with Neodent in the development of new technologies and solutions to provide the best possible outcomes.
A collaboration in search of excellence
The Neodent and ILAPEO partnership has resulted in a new standard of excellence for education, clinical research, product development and case resolution worldwide. By involving leading implantology experts with training new professionals, research and clinical case review, this collaboration has created new and innovative solutions for the implant market.