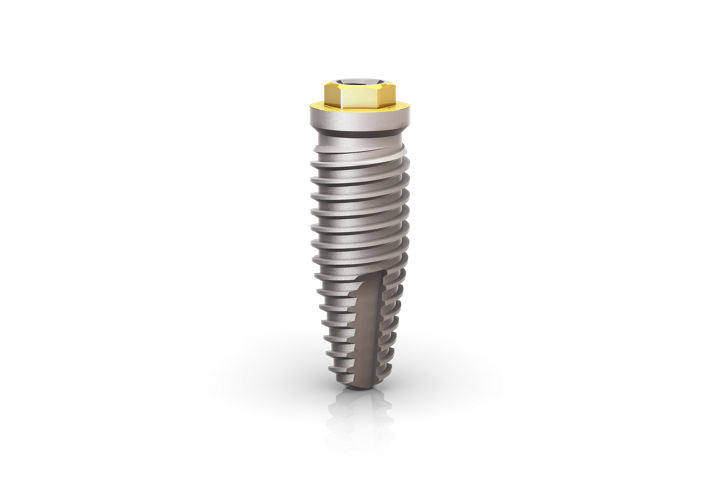 Alvim HE Smart
Provides optimal primary stability.

Offers a reliable solution for dealing with the majority of cases thanks to its tapered design. Its conical body provides optimal primary stability and makes it particularly indicated for type-III and type-IV bone and extraction sockets.
Stability

Tapered body for high primary stability and immediate function protocols.


Bone types

Universally suited for all bone types and indications - posterior and anterior.


Reduced complexity

One prosthetic platform for simplicity and optimal soft tissue management.


Compact surgical kit

Kit contains the tools and accessories required to place implants and related prosthetics.

Scientific Evidence - Peace of mind for you.  
Neodent implants delivered a 99.7% cumulative survival rate(1) in a retrospective study with 2,244 implants placed in 444 patients.
Portfolio
See all Smart Implants