Innovative digital marketing campaign
Straumann "Rock Dentistry" campaign wins European Digital Communication Award 2017
Going beyond the usual!
In the category "Company", Straumann succeeded with "Rock Dentistry", a compelling storytelling campaign that aims to build rewarding and meaningful relationships with customers and prospects.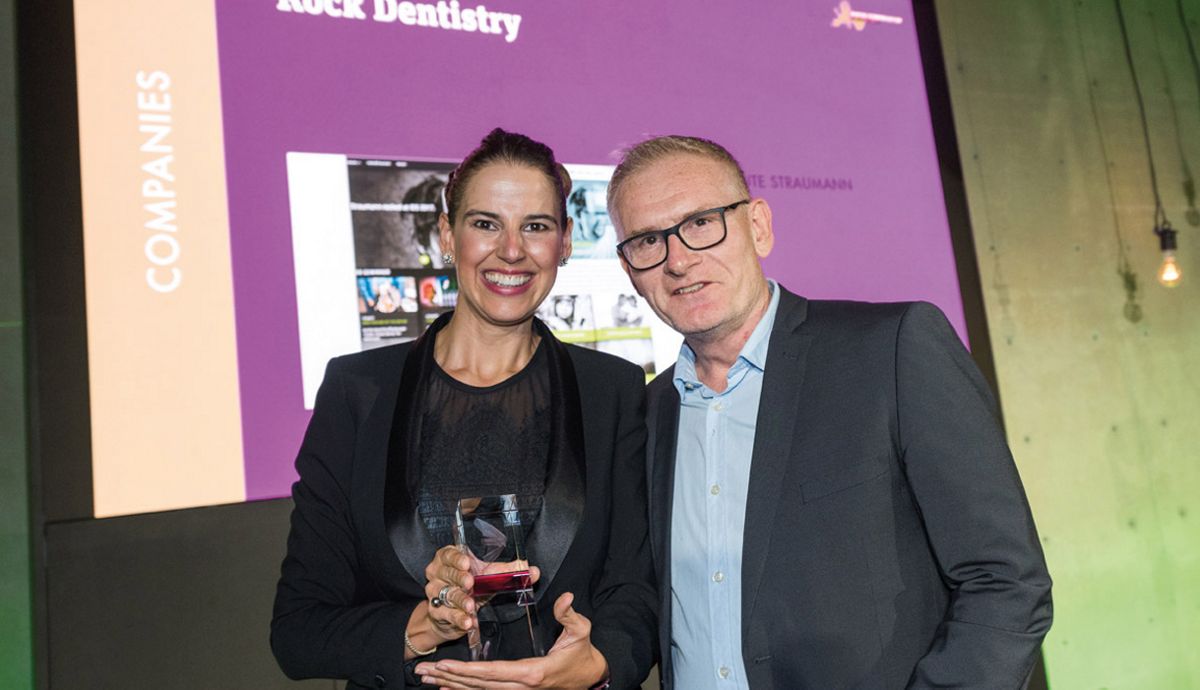 The DCA honors outstanding projects, campaigns and innovations in the field of online communications. Hosted by the Quadriga University of Applied Sciences since 2011, the DCA gives visibility and reputation for industry-leading online PR and communications from across Europe. The European Digital Communication Awards features more than 750 entries from over 30 countries across 38 categories – from Communications Team of the Year to Crisis Communications, Content Marketing to Best Company – providing an unparalleled overview of the State of the Art in Europe's communications sphere. The jury is composed by a group of finest communications professionals, from both in-house and agency communication departments, who has decided during an online voting, which entries are shortlisted. Finally, shortlisted nominees present in person to the Jury, the projects and campaigns in an elevator pitch mode of 8 minutes.
"Rock Dentistry" is an innovative online and offline marketing campaign rolled out at this year's edition of the world's largest dental fair, the IDS in Cologne, Germany (further events to come). Before and after the IDS, Straumann literally "rocked dentistry" with its own campaign song and web site presence, social media supported song contest, truck roadshow, virtual reality cube, and live rock performances on stage. All this was permanently monitored and shared on social media channels. The campaign was conceived, designed and delivered internally within the Straumann Marketing department. With a risk-taking attitude and a "player and learner" mindset, the team there decided to go beyond the usual. The rewarding result: a winning campaign with impressive key performance indicators (lead generation) that convinced the jury!