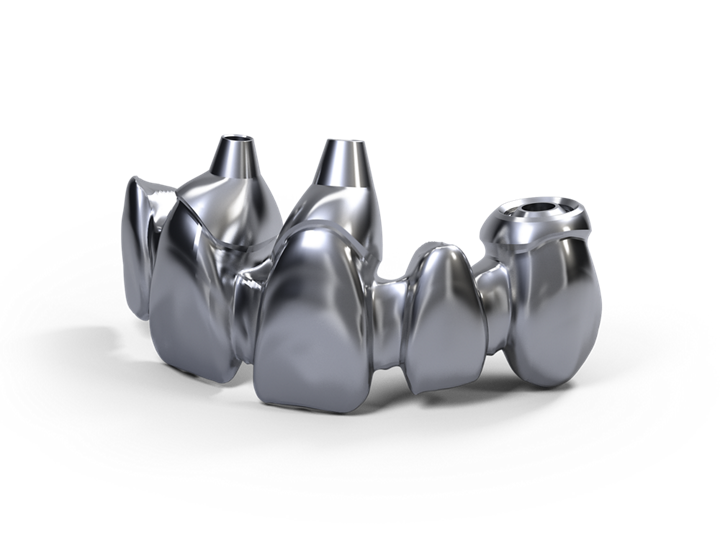 Straumann® CARES® Screw-retained Bridge   

An excellent solution in challenging situations.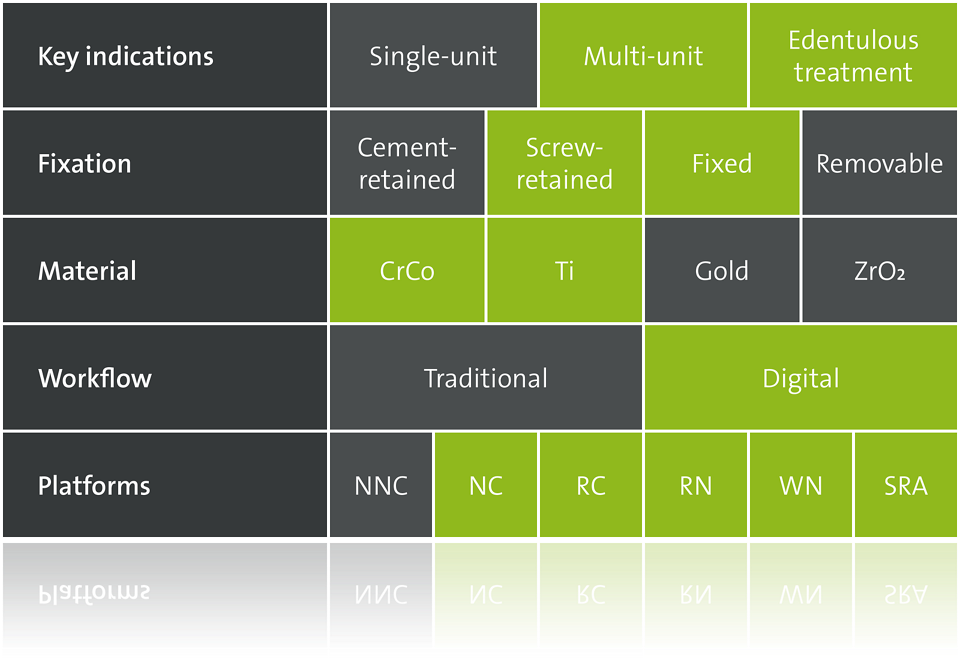 Efficiency

No additional abutment required, reducing complexity and costs.


Reliability

No cementing and thus reduced risk of peri-implantitis due to residual cement.

Handling

The framework can easily be unscrewed for maintenance if necessary.

Flexibility

Placement on 2 to 16 interfaces, for tissue level and bone level implant platforms, or combinations.

Quality

Delivered with machine-smoothed surface.