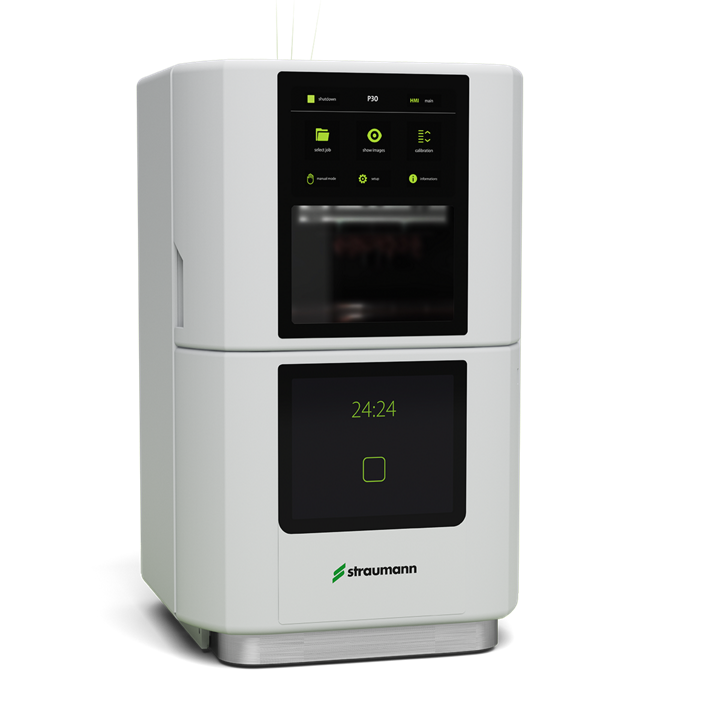 Straumann® CARES®
P series
The new standard in speed and reliability.
Specially tailored to satisfy the highest demands in medical practice and the dental laboratory: the new 3D printer generation from Straumann for professional high-speed production of certified, maximum-precision and top-quality dental products. Sturdy, reliable and suited to a wealth of applications – tomorrow's solution from the innovation leader for 3D printing in the dental field.
Reliability

Functional engineering concept for dental applications. Simple and intuitive to use. Sturdy and durable technology.



Speed

Drill templates or temporaries printed in just a few minutes. Patented Force Feedback Technology.


Flexibility

Open system. Multiple applications in one unit. Material change in less than 30 seconds.