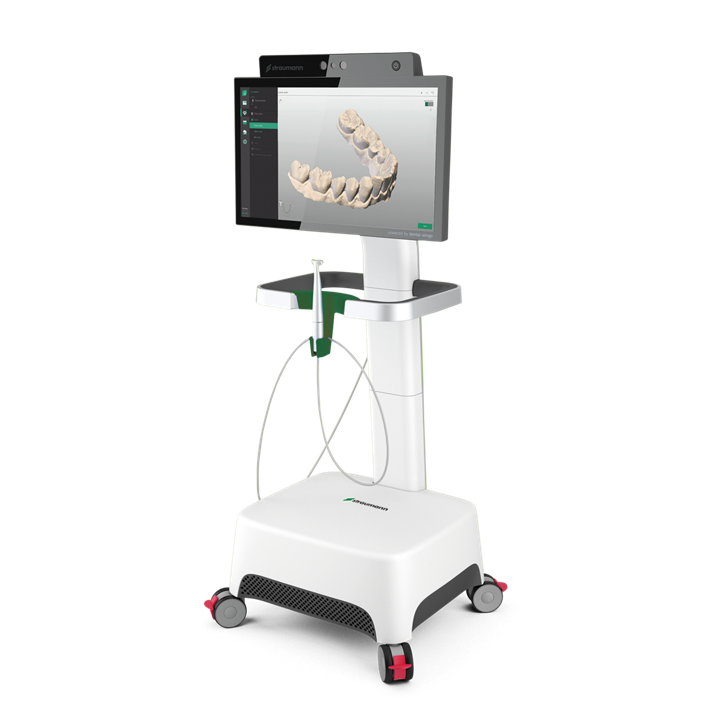 Straumann® CARES® Intraoral Scanner
Fast digital scanning designed with the patient in mind.
Based on novel 3D capture technique called Multiscan Imaging™, the extremely compact Straumann® CARES® Intraoral Scanner allows dentists and clinicians to quickly and easily create digital impression data that can be used to design and produce effective dental restorations. The remarkably small handpiece, one of the smallest on the market today, is particularly patient friendly. Voice and gesture control make it a powerful tool that combines ease of navigation with hygiene. 
Convenience

No unpleasant tray impression process for the patient.

Precision

The familiar shape of the handpiece allows the dentist to focus on the patient.

Profitability

More efficient workflows and satisfied patients increase your practice's profitability.

Power

The power of five miniaturized 3D scanners in one of the smallest hand-held intraoral scanners available.

Reliability

Immediate confirmation of successful scan, data quality and transfer to external service provider.

Efficiency

A much faster procedure compared to conventional tray impressions. Discuss results and treatment options in real time with your patient.