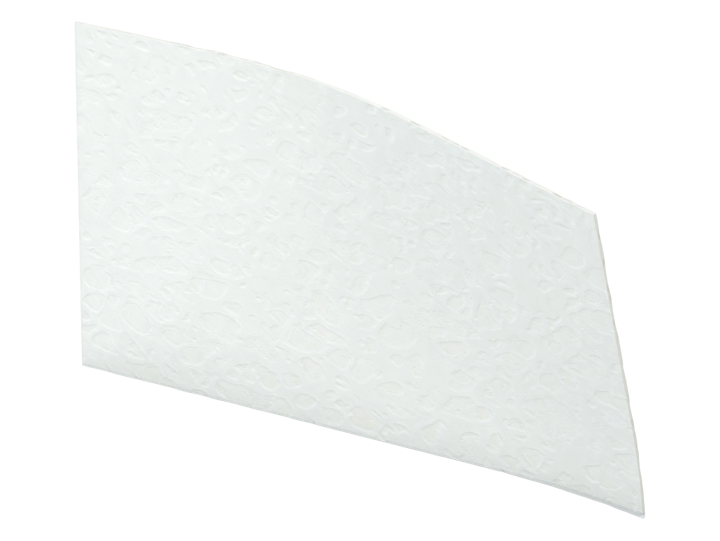 Selected literature
Membranes
Our membranes exhibit outstanding handling properties, controlled degradation patterns and are characterized by their excellent biocompatibility, making them the ideal choice for applications in implant dentistry and periodontology.
botiss Jason® membrane is a native collagen membrane obtained from porcine pericardium, developed and manufactured for dental tissue regeneration. The advantageous biomechanical and biologic properties of the natural pericardium are preserved during the production process.
No guarantee of completeness.

Biocompatibility and biodegradation of a native porcine pericardium membrane: results of in vitro and in vivo examinations. Rothamel D, Schwarz F, Fienitz T, Smeets R, Dreiseidler T, Ritter L, Happe A, Zöller J. Int J Oral Maxillofac Implants. 2012 Jan-Feb;27(1):146-54. 
Vergleich von allogenen und alloplastischen Knochenersatzmaterialien mit Pericardium Membran in der horizontalen gesteuerten Augmentation von Alveolardefekten. (Comparison of allogenic and xenogenic bone substitutes with pericardium membrane for guided bone augmentation of alveolar defects) N. Papagiannoulis N, Daum O, Tadic D, Steigmann M Dent Implantol 2012, 16 (5): 360-369 article available in German only

Sinus floor elevation using a sintered, natural bone mineral.  Rothamel D, Smeets R, Happe A, Fienitz T, Schwarz F, Zöller J J Dent Implantol 2011; 01; 60 – 70 
botiss collprotect® membrane is a native collagen membrane made of porcine dermis. Its multistep cleaning process ensures the removal of all antigenic and non-collagenous components while, at the same time, preserving its natural collagen structure.
No guarantee of completeness.

Clinical aspects of novel types of collagen membranes and matrices: Current issues in soft- and hard- tissue augmentation Rothamel D, Török RR, Neugebauer J, Fienitz T, Scheer M, Kreppel M, Mischkowski R, Zöller J. EDI Journal I 1/2012 I Page 62
Collagen Membranes Adsorb the Transforming Growth Factor-β Receptor I Kinase-Dependent Activity of Enamel Matrix Derivative. Stähli A, Miron RJ, Bosshardt DD, Sculean A, Gruber R, J Periodontol. 2016 May;87(5):583-90.  
Comparison of two different xenografts in bilateral sinus augmentation: radiographic and histologic findings. Panagiotou D, Özkan Karaca E, Dirikan İpçi Ş, Çakar G, Olgaç V, Yılmaz S. Quintessence Int. 2015 Jul-Aug;46(7):611-9.