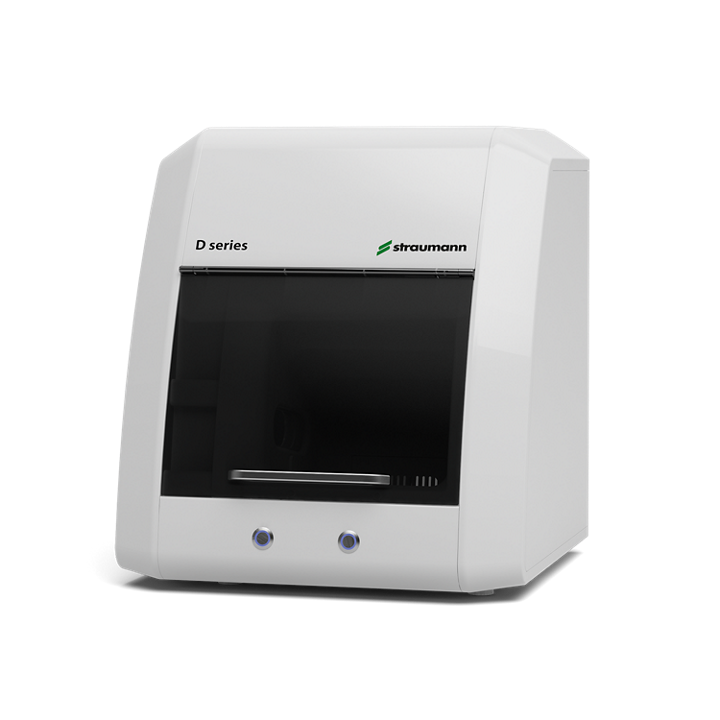 Straumann®
D series
5-axis technology concentrated in minimum space.
Splints, bars, implant bridges – the 5-axis unit D series not only masters conventional crown and bridge work but was also designed for fabricating more complex indications with dry millable materials. The high rigidity and stability of the machine in a compact construction design without having to forego the advantages of 5-axis technology. The result is absolutely low-vibration processing which, in combination with control technology, produces impressive precision on the blank. Fast processing times, maximum quality and a wide range of indications and materials make the compact 5-axis dry milling unit D series a genuine winner in the laboratory in terms of productivity.
EFFICIENCY

High performance thanks to DNA milling strategies.

FLEXIBILITY

Maximum range of indications in 5-axis dry milling.

DESIGN

Space-saving, compact design with the latest 5-axis technology. Fast, stable and efficient thanks to low-vibration monocoque design.


DURABILITY

High-quality machine components guarantee constantly high precision and durability.
Featured stories on youTooth