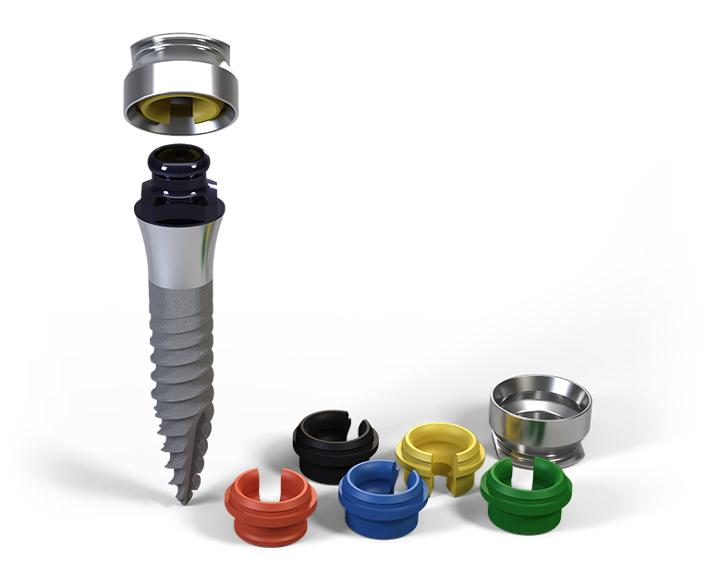 Why trust the Straumann® Mini Implant System
Smiling, laughing and ­eating ­naturally add to a ­quality of life that every ­edentulous patient would love to maintain. Now you can provide edentulous patients presenting reduced horizontal bone availability with a less ­invasive1, immediate removable fixation of their overdenture. You and your patients can rely on a trusted brand, ­premium quality and long-term ­scientific evidence. Less invasive1 ­treatment plans, faster healing and less post-operative discomfort can help to overcome many patient doubts
Your benefits by using
the Straumann® Mini Implant System
Increase patient acceptance for implant treatment by eliminating bone augmentation

Offer more quality of life to more edentulous patients due to more secure fit of the removable dentures

Differentiate your practice with new gold standard material Roxolid® and see an increased practice revenue stream

Trust in Mini Implants: Straumann® Lifetime Guarantee.
Buy a minimum of 10 Straumann® Mini Implants and get the instruments and accessory kit* for free!
*1 x Optiloc equipment box incl. 3 tools = 5102.0000-STM.
Implant codes: 10mm = 042.944S, 12mm = 042.945S, 14mm = 042.946S
Accessory kit  must be added to cart in eShop purchase and may show as chargeable, but will be sent FOC if bought with 10 Mini Implants. Offer ends 31/12/18.