NEODENT® GRAND MORSE™
IMPLANT SYSTEM

GREATNESS IS AN ACHIEVEMENT
Join us for our upcoming courses for Neodent, the 2nd largest implant system in the world!

ILAPEO March 19-22/19-24 2019
Did you know that several universities in Brazil are ranked as the best ones in the world within the category Dentistry, Oral Surgery & Medicine? Now you have the chance to meet the experts on-site as you have the opportunity to join us for a course in Brazil.
We will offer you the following:
Visit our factory in Brazil
Perform hands-on with the implants and prosthetic components for analog and digital workflows
Plan and perform surgery on patients to deliver immediate single and multiple temporary restorations
Option #1 March 19-22 2019 (5 days course in Curitiba)
Option #2 March 19-24 2019 (5 days course in Curitiba + 2 days of relaxing in Rio De Janeiro)
Do you want to know more about the ILAPEO course or not convinced yet? Look at the testimonials in the video below:
Sign up today for more info about the course offers!

Stable and strong foundation designed for long term success

The implant-abutment interface is crucial for a successful long term functional and esthetic result. The Neodent® Grand Morse™ connection offers a unique combination based on proven concepts: a platform switching associated with a deep 16° Morse taper including an internal indexation for a strong and stable connection designed to achieve long-lasting results.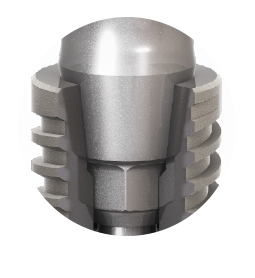 1. Internal Indexation
Precise abutment positioning, protection against rotation and easy handling.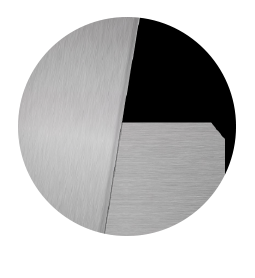 2. Platform Switching
Abutment design with a narrower diameter than the implant coronal area, enabling the platform switching concept(1-5).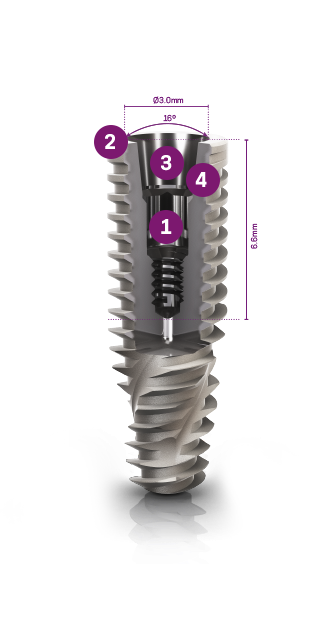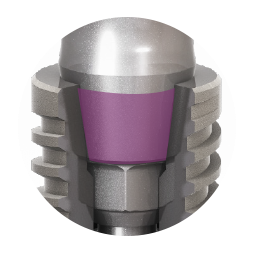 3. Deep Connection
Allowing a ltarge contact area between the abutment and the implant for an optimal load distribution.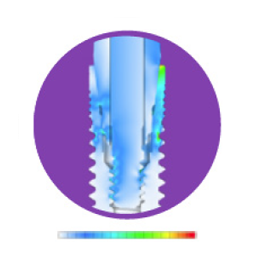 4. 16° Morse taper connection
Designed to ensure tight fit for an optimal connection sealing.

Experience, talent and determination
that results in confidence

Designed for predictable immediate treatments in all bone types

Optimal implant potrtfolio designed to achieve high primary stability.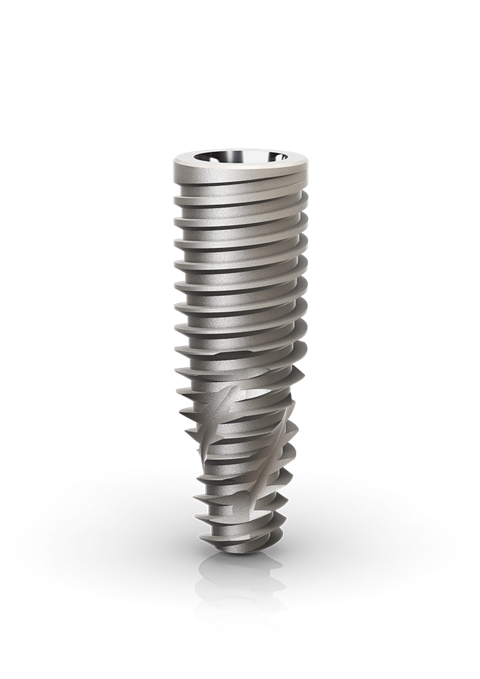 All bone types
Helix™ Grand Morse™ is an innovative hybrid implant design maximizing treatment options and efficiency in all bone types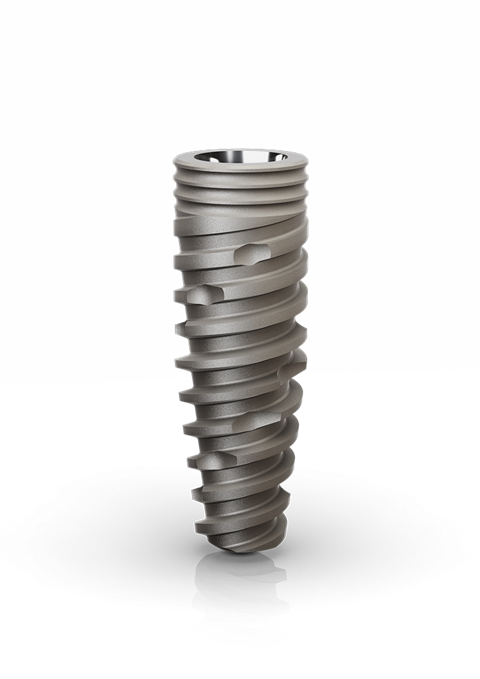 High primary stability in challenging bone types


Bone types III & IV
Drive™ implant is a fully tapered implant developed to achieve high primary stability in challenging bone situations such as soft bone and extraction sockets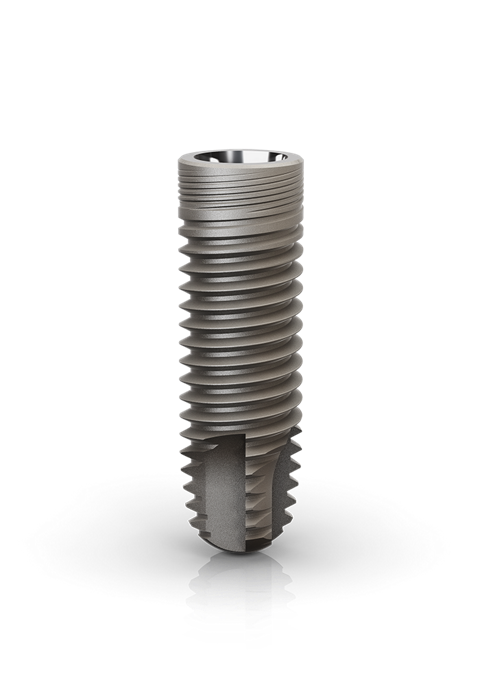 Vertical placement flexibility

Bone types I & II
Titamax™ is a cylindrical implant indicated  for bone types I and II and alltows for vertical placement flexibility
Determination that comes from stability
Acqua™ hydrophilic surface
designed for high treatment predictability
The Neodent® Acqua™ hydrophilic surface is the next level of the highly successful S.L.A. type of surface developed to achieve successful outcomes even in challenging situations, such as soft bone or immediate protocols (6-9)
Surface Comparison

Lab generated image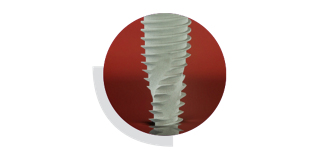 Hydrophobic Surface
(conventional)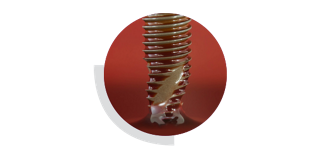 Acqua™
Hydrophilic Surface 

Implant therapy has become an integral part of clinical dentistry, with ever increasing numbers of patients seeking such treatment. The Neodent® Grand Morse™ Implant System is smartly engineered providing efficiency and simplicity within the dental treatment network for both surgical to restoratives steps.

All Neodent® Grand Morse™ implants feature the unique Grand Morse™
  connection regardless of the implant diameter.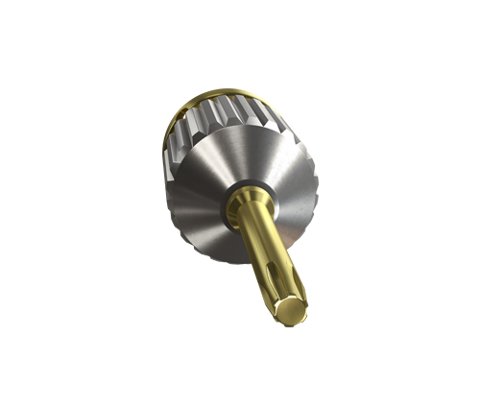 The new Neo Screwdriver has a star attachment offering reliability and durability compatible with all Neodent® Grand Morse™ healing abutments and restorative screws.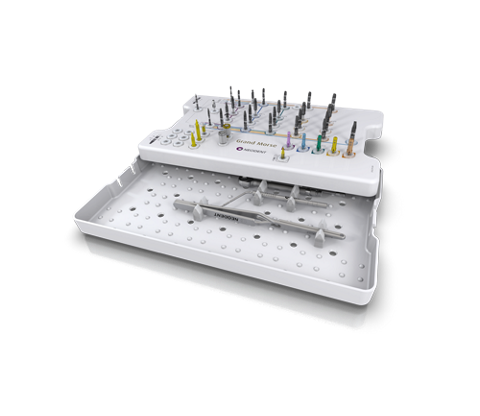 All Neodent® Grand Morse™ implants can be placed using the intuitive and functional surgical kit.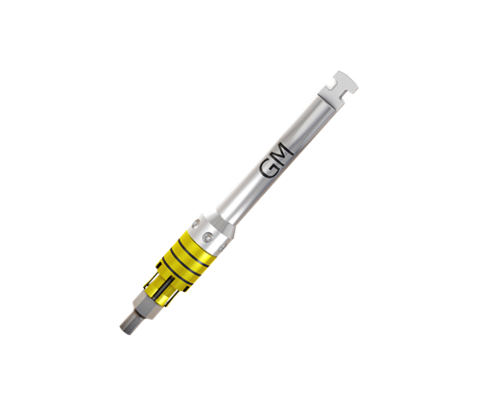 The new Neodent® implant driver allows an easy and reliable implant pick up and placement.

Deliver immediate natural esthetics

Comprehensive PROSTHETIC portfolio
for optimized esthetic results
The Neodent® Grand Morse™ implant system has a wide range of restorative options covering:


Unbeatable versatility
Enjoy more treatment flexibility for your patients to create the optimal tooth replacement outcomes for all indications, from single tooth to fully edentulous. The new Helix™ Grand Morse™ allows for tailored treatment options according to the specific clinical situation, taking into account the biological principles and with respect to the fundamentals of implant dentistry.
Dynamic progressive
thread design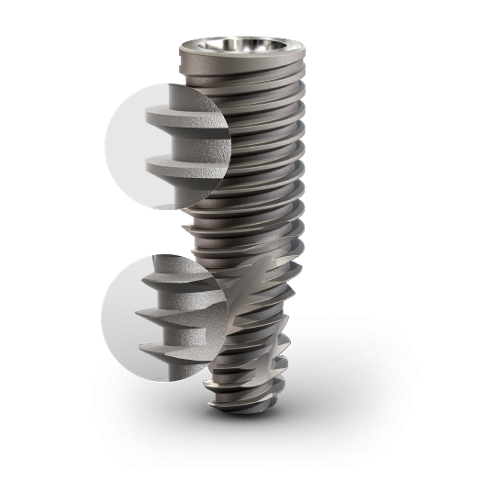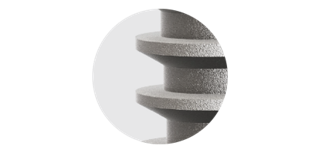 • Coronal : Trapezoidal > compressing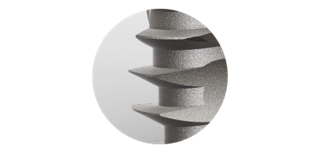 • Apex :  V-Shape > Self-tapping
» Achieving high primary stability in all bone types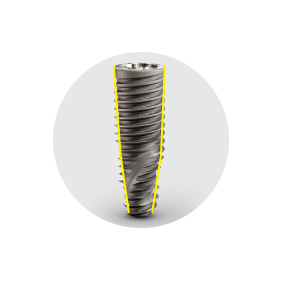 Fully tapered body design

• Coronal : 2° - 12°
• Apex : 16°
» Allowing under-osteotomy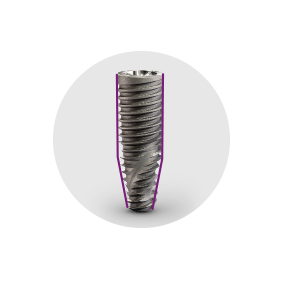 • Coronal : Cylindrical
• Apex : Conical
» For stability with vertical placement flexibility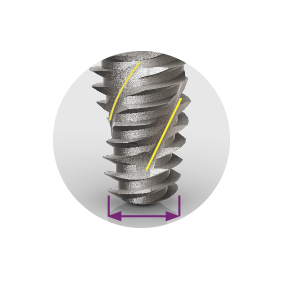 • Soft rounded small tip
• Helical flutes
» Enabling immediate loading
Clinical Evidence, Guides & Manuales

Are you new to Neodent?
Join our free Neodent starter course!

Malmö, Sweden, March 6th, 2019
Join our Neodent course in Malmö free of charge! We still have a few seats left.
You will get to hear about the Neodent history and why Neodent is the 2nd largest implant system in the world. During the sessions, you will meet our experts within the field, Joe Bhat and John Aiken. We will perform hands-on training and you will have the time to get to know the analog and digital workflows.

Sign up here.
About Joe Bhat

Joe Bhat qualified in 1992 in Oral and Maxillofacial Surgery. Then he undertook a three-year full-time specialist-training program in Prosthodontics at the London Dental School in 1998. This culminated in a Master of Clinical Dentistry from the University of London and Membership in Restorative Dentistry from the Royal College of Surgeons, Edinburgh in 2001.

Joe is currently an Honorary Visiting Professor at MM University, India. His clinical time is spent as a
private referral practitioner at the Moor Park Specialist Dental Centre of which he is the principal and founder. He is currently a Fellow of the International Team for Implantology (ITI),
Fellow of the International College of Dentists (ICD), Examiner for the Royal College of Surgeons, Edinburgh for the Diploma in Implant Dentistry and Examiner for the General Dental Council and runs his own implant training and mentoring program for dentists in the London area.




INFO:

Date: 6th of March 2019
Location: Biora, Per Albin Hanssons väg 41, 214 32 Malmö, Sverige
Course Fee: Free of Charge.
Cancellation policy; Cancellations done later then 14 days before the arrival will be charged 1500 SEK/ NOK (150 EUR)
Participants: Dentists with experience in implantology and their dental technicians
Are you ready to achieve greatness?

Register and get an exceptional condition to start your business


Sales and Technical Consulting

Customer support

+ 46 317 087 510
Key account Manager
+ 46 703 795 323