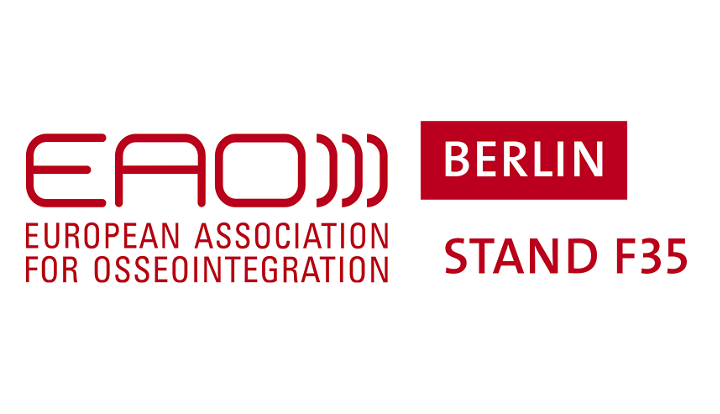 JOIN ANTHOGYR @EAO 2023
September 28 - 30  |  Berlin, Germany
Creating new paths in dental implantology.
Experts in the medical field for more than 75 years, Anthogyr designs and manufactures an ingenious and complete range of implant solutions to support dental health professionals in restoring their patient's life to freedom.
WE MOVE AS ONE

Listening,
understanding and
anticipating your
needs to build a
trusting relationship.

AUDACITY TO ADVANCE

Passion for daring
and dynamic
concepts in dental
implantology.

PROSTHETICS DRIVEN

Implants with
prosthetic and
integrated digital
solutions in mind.

HIGH TECH EXPERTISE

75+ years of French
engineering and
manufacturing skill
in medical devices.
PERFORMANCE SOLUTIONS

A smart and user-friendly
product line for all
treatment preferences,
from simple to
demanding procedures.
WHEN CONVENIENCE MEETS EXPERTISE
Axiom® is an implant system that efficiently handles the majority of indications thanks to the combination of 3 profiles and 2 philosophies in a simple, coherent environment.
It's totally focused on the prosthetic goal of implant treatment.

WALK ON A TRUSTED PATH
The INTEGRAL fully guided surgery solution is designed to
provide precision and ergonomics, and thus contribute
to increasing the efficiency of the surgical procedure by securing
the protocol. 

CAD/CAM PROTHESIS
Simeda® offers a premium service that enables you to meet your prosthetic challenges in a collaborative way, powered by a digital workflow. The Simeda® team is your trusted partner for your day-to-day implant customised prosthetic projects.
WELCOME AT ANTHOGYR CAMPUS
More than 850 practitioners from all over the world are trained
by our teams at our center with its first-class infrastructure.