ClearCorrect aligners represent the culmination of decades of material science, research, and innovation.
From our proprietary ClearQuartz tri-layer material, to the technology and design processes that shape it, to the clinical features that customize it, our premier aligner provides the ultimate orthodontic tool for your practice.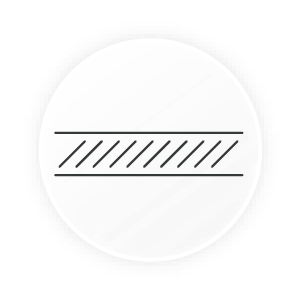 ClearQuartz™ tri-layer material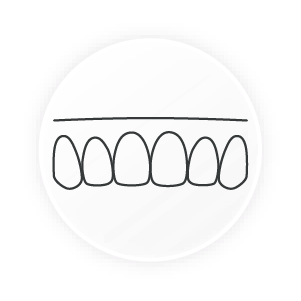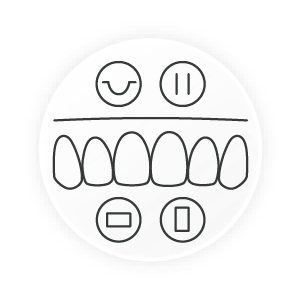 Scientifically-Proven ClearControl™ Clinical Features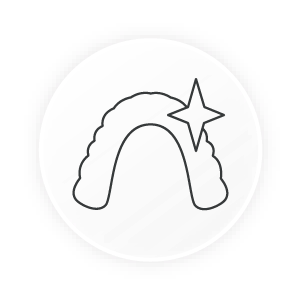 ClearQuartz
Our industry-leading tri-layer material provides greater orthodontic control by combining two layers of resilient polymers with an elastomeric inner layer, resulting in gentle, consistent application of force.
While the elastomeric inner layer provides sustained gentle force, ClearQuartz's outer layers provide remarkable durability, demonstrated to be four times more tear resistant than single-layer polymers1.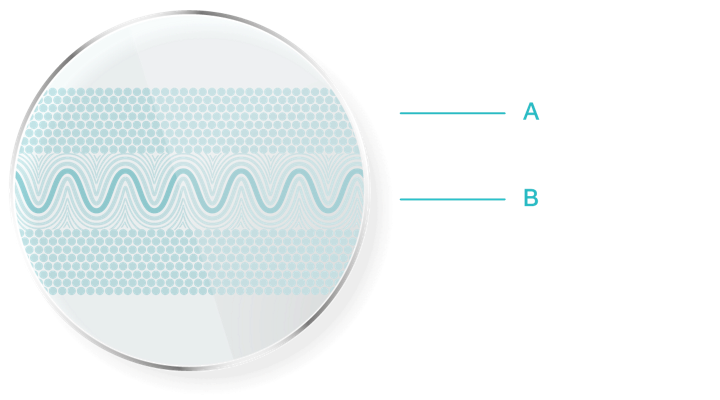 A - Low-porosity material, for durability and stain-resistance
B - Elastomeric layer, applies gentle, consistent, and continuous force
1Data on file.
*ClearQuartz tri-layer material is not available in all markets.
Force retention over time
Due to the unique properties of ClearQuartz, ClearCorrect aligners retain ten times more of their initial force than competitors. This increased consistency of force leads to more efficient tooth movement2, and because the material holds its shape well throughout treatment time, ClearQuartz supports greater predictability of tooth movement3. 2 Data on file. Over 72 hours.
3 Data on file.
Precision engineering.


For more predictable outcomes.
The aligner material is just the beginning. ClearCorrect's Performance Trimline, ClearControl™ clinical features, and custom manufacturing technology and processes result in an aligner that delivers greater control and consistent force application to achieve complex movements more predictably.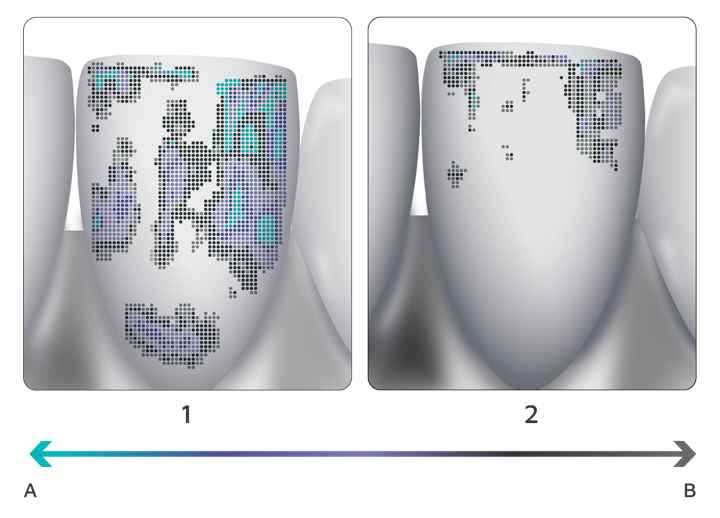 1 - High and flat        A- Higher force transmission        
2 - Scalloped              B - Lower force transmission
Extending beyond the gingival margin, aligners with a high and flat trimline have been clinically proven to optimize force transmission for more accurate tooth movement and enhanced root control.4
It's also proven to be 2.5x more retentive than scalloped aligners, which reduces the need for retentive engagers.5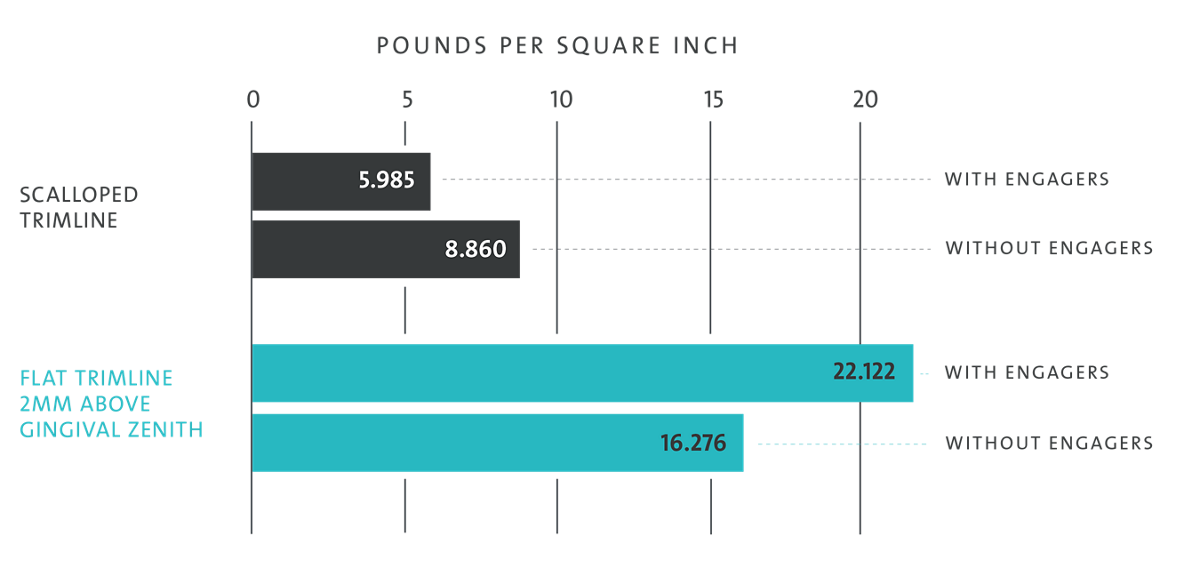 Additionally, ClearCorrect's custom manufacturing process improves tooth surface contact for optimized force distribution and accurate tooth movement.6

4 Elshazly, T. et al. Effect of Trimming Line Design and Edge Extension of Orthodontic Aligners on Force Transmission: An in vitro Study. Journal of Dentistry (2022). doi: https://doi.org/10.1016/j.jdent.2022.1042765.
5 The effect of gingival-margin design on the retention of thermoformed aligners" by Daniel P. Cowley, James Mah, and Brendan O'Toolein the Journal of Clinical Orthodontics: JCO 11/2012; 46(11):697-702.6.
6 Data on File. 90% accuracy within 100 microns. 98% accuracy with 150 microns.​
Scientifically-Proven ClearControl™ Clinical Features
Our ClearControl clinical features have been optimized to tailor your patient's treatment precisely to their needs: from customizable engagers, to bite ramps, to cutouts for elastics, to pontics, bars, and guides, clinicians can incorporate any number of treatment strategies to address cases ranging from simple to complex.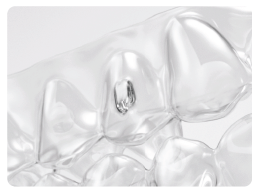 Extended-beveled Engagers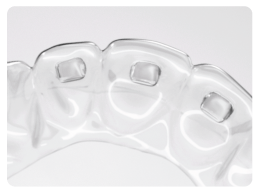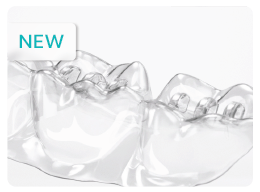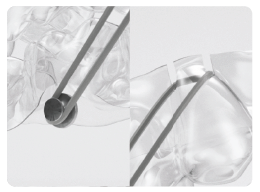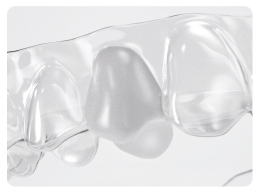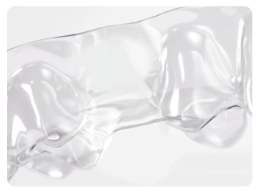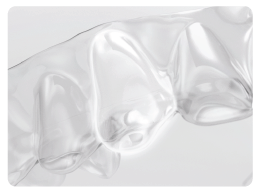 *Not all features available in all markets.
Better experiences.


Happier patients.
Patient satisfaction can make all the difference, and we developed the ClearCorrect aligner for exactly that purpose.

Thanks to the tri-layer design of our ClearQuartz material, patients can experience improved comfort, as the flexible inner layer applies 1/3 less initial force on the teeth7. In addition to this, ClearCorrect's digital manufacturing technology enhances the trimline design of each aligner to help ensure a more customized, comfortable fit. These features enhance ClearCorrect aligners without sacrificing clarity or durability, and when combined with our clinical protocols, patients may achieve faster results.
Another feature your patients will love: ClearCorrect aligners have been proven to be more stain-resistant than the leading aligner brand8.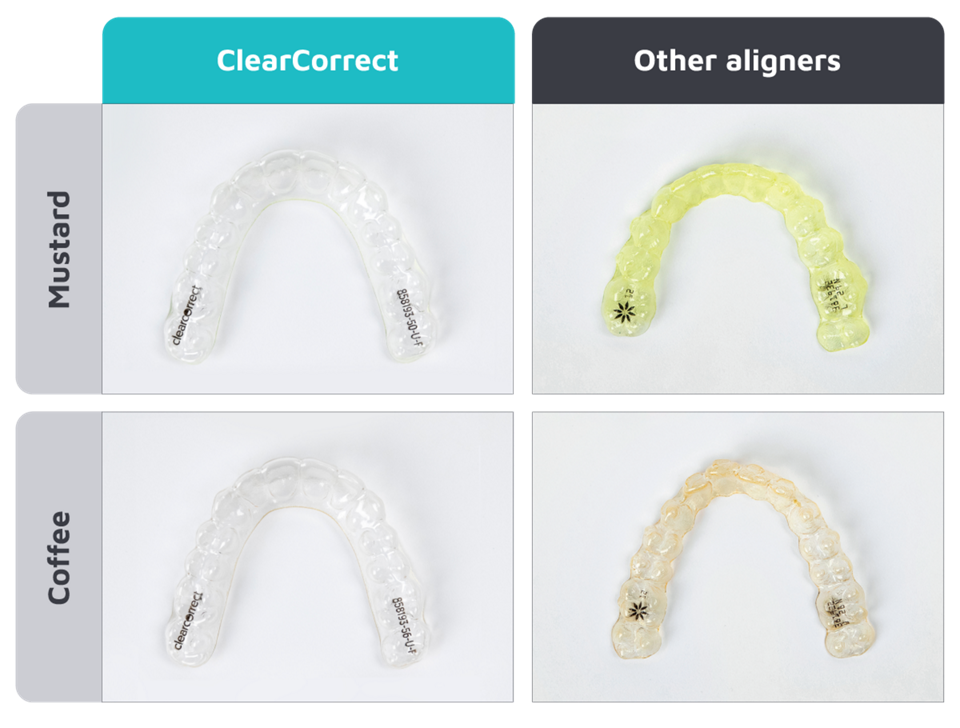 7. Data on file vs 0.030 single-layer material.
8. Data on file. Aligners immersed in their respective substances for 24 hours at 37oC.