ClearCorrect®:
a lifetime of smiles
starts today.
discreet, comfortable aligners in your control.
If you're looking to straighten your teeth, ClearCorrect might be just the thing for you. ClearCorrect aligners are comfortable, removable, nearly invisible, and, best of all, they work without impacting your daily life. Eat what you want, brush and floss as usual, and get straighter teeth without anyone knowing you're in treatment—it's that simple.
the ClearCorrect aligner: "fancy" sums it up nicely.
ClearCorrect aligners are made from a multi-layer medical-grade plastic that was designed over years of research and trials. The result is a stunningly transparent and resilient aligner that moves teeth effectively. In a word: fancy.
Our aligners are more comfortable than braces, and thanks to their special trimline and material, they're also more efficient and more comfortable than many other aligners out there.
ClearCorrect works.
Over half a million patients like you have straightened their teeth with ClearCorrect. Check out our case gallery to get a better idea of what ClearCorrect and your doctor may be able to do for you.
straight teeth, streamlined
Getting treated with ClearCorrect is easy—just ask your doctor to scan your teeth, and wear your aligners as directed.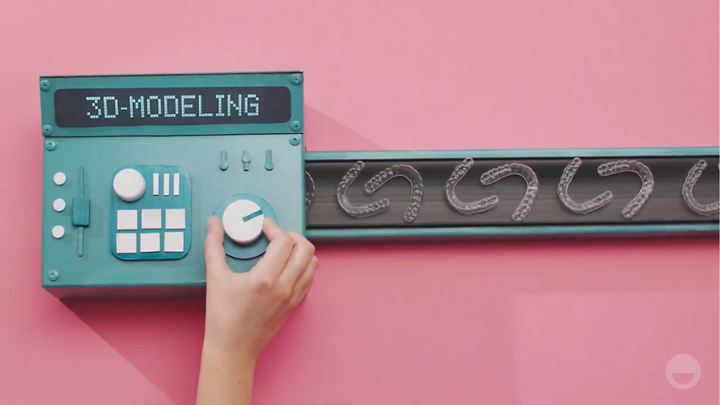 over 60 years of better smiles.
The Straumann Group is a dental company with a global footprint and a stellar reputation for quality. With ClearCorrect, they put all their research and experience into making clear aligners you'll love.
Millions of aligners manufactured each year in high tech centers in the US, Germany, Brazil, and China
Prescribed and treated by your doctor
Serving tens of thousands of doctors around the world
Powered by the Straumann Group: a global leader in esthetic dentistry
testimonials
Straighter teeth don't just look better; they work better too. Poorly-aligned teeth can interfere with bite function, can wear out faster, and are more prone to cavities. And once you've got a smile you love, you may just find you can't help but show it off.
"I smile a lot more and a lot bigger. "

" they've been so easy and wonderful to use. "

" you just pop 'em in and pop 'em out. I was so glad I did it. It just makes me feel better. "