Straumann® Bone Level Tapered Implant/Straumann® CARES® zirconia abutment
Mimic nature with flapless implant placement of a Straumann® Bone Level Tapered implant in the esthetic zone, followed by a screw-retained Straumann® CARES® zirconia abutment with porcelain veneering
A clinical case report by Nomjit Vidhyaphum, Thailand
With the ability to affect character appraisals and work opportunities, the beauty of the face serves an essential function in social contact. To make a good first impression, a beautiful smile is important. An unattractive smile due to anterior tooth loss is a situation that can have negative consequences, especially in a setting where appearance is key. Self-confidence is significantly impacted by psychological, medical, and social aspects. Being able to mimic nature with a single Straumann® anterior implant is where art meets science, and can restore a patient's smile and enhance quality of life.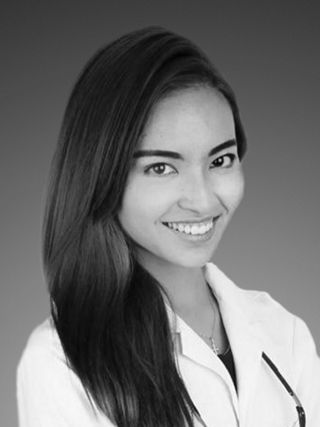 Nomjit Vidhyaphum

DDS

Nomjit Vidhyaphum, DDS. DDS (Chulalongkorn University, Thailand).
Currently studying for a Master's Degree in Esthetic, Restorative and Implant Dentistry (Chulalongkorn University, Thailand). Certificate in Advanced Implantology (UCLA, Los Angeles, USA).
Introduction
Single anterior implant placement is challenging for dentists trying to achieve a natural look. A holistic patient evaluation is key to success, so an exact diagnosis and a definite treatment plan have to be in place before the start of any treatment. Moreover, an esthetic risk assessment is an essential pretreatment tool for both examination and communication with patients. They should have realistic expectations and an understanding with their dentist regarding a feasible esthetic outcome. A Straumann® Bone Level Tapered implant allows a surgeon to place an implant of the right size without apical perforation of the labial concavity. Together with a Straumann® CARES® abutment digital solution, it is possible to assure patients that their esthetic goals can be reached. 
Initial situation
A patient came into the Chulalongkorn University esthetics and implant clinic seeking fixed restorations for her upper anterior tooth to replace a 20-year-old temporary plate. Intraoral examination showed #11 was missing (Figs. 1-2). It was extracted 20 years ago due to the extensive caries involving dental pulp. The edentulous area had good gingival contours without vertical bone loss but with slight horizontal bone loss. Gingival health and oral hygiene were good. Her past dental history revealed prior orthognathic surgery. Inadequate anterior guidance owing to an anterior open bite was found. In addition, her lower anterior teeth were slightly tilted and crooked, and #31 was missing. She had no pain or temporomandibular joint symptoms upon examination. Based on the esthetic risk assessment, this patient fell into the high-risk category due to her high lip line, virgin adjacent teeth and high esthetic expectations. She was healthy with no known drug allergies.
Diagnostic work up
Diagnostic work-up started with preliminary impressions and intra- and extraoral photos for treatment planning. Diagnostic wax-up/mock-up was conducted to position the cervical portion of the missing tooth. A radiographic stent was then fabricated based on the wax-up. The patient was sent for cone beam computed tomography (CBCT) to evaluate the thickness of the soft tissue and quality and quantity of the bone based on the desired tooth position. 
Treatment planning
CBCT showed axial thickness of 5.94 mm in the crestal bone area and vertical bone height of around 17 mm. (Fig. 3) A Straumann® Bone Level Tapered implant with the SLA® surface (4.1 mm diameter and 10 mm length) was selected with the flapless technique. Because of the implant's tapered design and the patient's adequate bone volume, guided bone regeneration was not needed. During the healing period, orthodontic treatment was planned to realign the lower anterior teeth and correct the intermaxillary relationships to achieve proper anterior guidance.
Surgical procedure

Flapless surgery with soft tissue punch was carried out. (Fig. 4) The implant was placed 4 mm below the final prosthetic margin with 35 Ncm torque using a surgical stent under normal saline solution irrigation. An immediate provisional restoration was designed and fabricated without centric and eccentric occlusal contact to maintain and mold the gingival architecture during the healing period. (Fig. 5) Follow-up appointments were arranged for 1 week after the implantation and monthly thereafter.
Complications

During routine follow-up after the surgery, radiographs showed radiolucency at the middle 1/3 of the implant, while a fistula was found in the middle of the facial gingiva. (Fig. 6) However, after close follow-up evaluation every week and monthly, X-ray evaluation showed the radiolucent lesion had diminished. (Figs. 7-10)
Prosthetics procedure
After the 6-month healing period, the lower orthodontic treatment was completed and the soft tissue around the dental implant was healthy and free of inflammation. (Figs. 11-12) An impression was taken to manufacture the CARES® abutment (zirconium dioxide). The margin of the abutment was prepared so as to be 0.5 mm under the gingival margin. The abutment was checked for gingival contour and marginal fit based on the provisional restoration. An E-max crown was fabricated with a screw hole and cemented in the laboratory. (Figs. 13-14) The crown and abutment were placed with 35 Ncm torque. Occlusion was adjusted to have light centric contact and no eccentric contact. (Figs. 15-16)
Final result
The patient was pleased with her new natural esthetic smile and had full confidence for social interaction. (Figs. 17-18)
Esthetic Restorative and Implant Dentistry Clinic, Chulalongkorn University, Thailand
Assist. Prof. Dr. Pravej Serichetaphongse and Assoc. Prof. Dr. Atiphan Pimkhaokham
Prosthetics work by ADI Lab (Thailand)