mucoderm®
Tips for optimized mucoderm® handling
A clinical case report by Marcelo Nunes and Renata Cimões, Brazil
This case report describes the success of mucoderm® in the treatment of generalized gingival recessions in a young patient.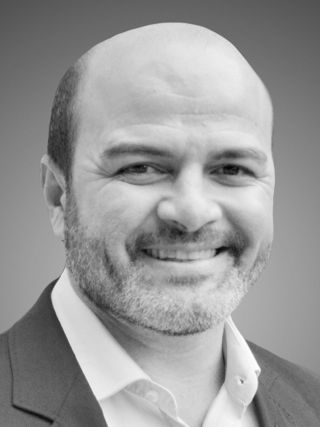 Marcelo Nunes
Head of ProImPerio group. Master of Science in Dentistry
ITI Speaker. Fellow and Study Club Director.
E-mail: mpn73@terra.com.br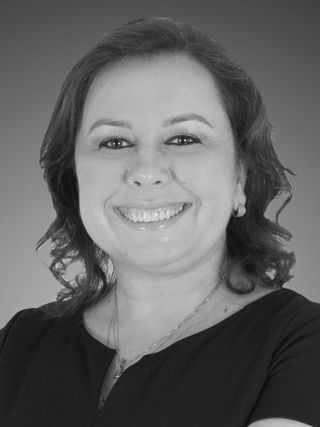 Renata Cimões
Associate Professor at Federal University of Pernambuco. Post-Doctorate at Eastman Dental Institute, UCL, London. PhD in Dentistry. ITI Speaker, Fellow and Study Club Director
E-mail: renata.cimoes@globo.com
Initial situation
A 24-year-old male patient without any medical history or smoking habits, well-controlled oral hygiene, presented generalized gingival recessions in upper jaw. The patient reported tooth brushing with high forces and no gentle tooth brush. Clinical examination evidenced Miller Class I recession without hypersensitivity. 
Treatment planning

The preoperative CBCT showed bone loss at buccal sites in the affected area in both sites of the upper jaw. The treatment plan involved surgical procedures to cover the roots with a graft. On both sides the technique used was Zucchelli and De Sanctis one to treat multiple recessions, on the left with connective tissue graft, on the right with mucoderm®.

Surgical procedure
The following clinical measurements were taken before surgical procedures: marginal gingival recession (REC), measured from the cemento-enamel junction (CEJ) to the most apical extension of gingival margin, probing depth (PD) and clinical attachment level (CAL), measured from the CEJ to the bottom of the gingival sulcus.
The surgery was done under local anesthesia. An envelope flap was raised with a split-full-split approach. The root surfaces were mechanically treated with the use of curettes and chemically treated with Straumann Prefgel® and Straumann Emdogain®. On the left-hand side, after preparation of the envelope flap, the autologous connective tissue graft was positioned to cover the recessions.
Sutures were performed to accomplish a precise adaptation of the buccal flap on the exposed root surfaces.
On the right-hand side, same flap approach was carried out but mucoderm(R) was used as a graft.
To facilitate handling of the matrix, the hydration procedure is very important. In this case, blood from the flap preparation was used and small perforations were made. mucoderm(R) was cut to shape with a pair of scissors to adapt it to the recession defect. mucoderm(R) was fixed with resorbable sutures, whereas the flap was closed using non-resorbable suture material.
Patient was instructed not to brush the teeth in the treated area and to rinse the mouth with chlorhexidine solution (0.12%) twice a day for 1 minute. After two weeks the sutures were removed.
Treatment Outcome
After one year follow-up the results were similar on both sides of the mouth with complete coverage of the recessions. An esthetic result was reached, fulfilling the patient's expectations.
This case presents mucoderm® as a valuable alternative to autologous connective tissue grafts to treat multiple recessions.
 Perforation of the matrix may positively influence the handling characteristics by reducing the time needed for hydration.