Straumann® SLActive
Straumann® Tissue Level hydrophilic implants in the esthetic zone – a 10-years follow-up
A clinical case report by Shakeel Shahdad, UK
Successful restoration of a single tooth edentulous space in the anterior maxilla is not only dependent upon long term osseointegration, but achieving and maintaining optimal esthetic outcome is profoundly desirable. It is well established that bone volume reduction occurs after tooth extraction and as a result bone augmentation, either simultaneously or as a two-staged procedure, may be necessary for implant-supported restorations.
There continues to be a debate whether Tissue Level (TL) implants are indicated in esthetic zone with increasing number of clinicians preferring the Bone Level (BL) implants in esthetic zone. There is however, paucity of evidence to contradict that TL implants are unable to achieve and maintain optimal esthetic outcomes when used in maxillary esthetic zone.
This case report presents a 10-year outcome of a maxillary anterior tooth with a circumferential bone defect around the implant which was successfully replaced with Straumann® SLActive Tissue Level implant.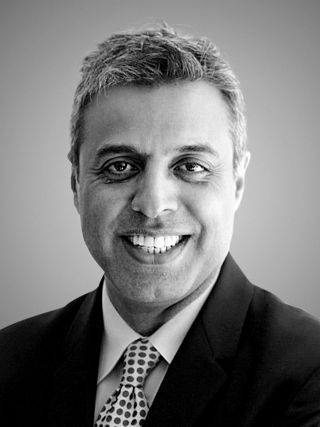 Shakeel Shahdad
BDS, MMedSc, FDS RCSEd, FDS(Rest. Dent.)RCSEd, DDS, FFDTEd.
Consultant in Restorative Dentistry, The Royal London Dental Hospital. Honorary Clinical Professor in Oral Rehabilitation & Implantology, Barts and The London School of Medicine and Dentistry, Queen Mary University of London. Fellow of the International Team for Implantology (ITI). Chairman, ITI Scholarship Centre at Queen Mary University of London. Diplomate, British Society for Oral Implantology. Chairman Emeritus, Advisory Board in Implant Dentistry, Royal College of Surgeons of Edinburgh. Chairman Emeritus, ITI UK and Ireland. Shakeel Shahdad is a Consultant and Honorary Clinical Professor in Oral Rehabilitation & Implantology at The Royal London Dental Hospital, and Barts & The London School of Medicine and Dentistry.  He is the Lead for postgraduate implant training and Chairman of ITI Scholarship Centre at QMUL. He is a Fellow of the International Team for Implantology and a Diplomate of The British Society of Oral Implantology.  He is also the Chairman Emeritus for the Advisory Board in Implant Dentistry for the Royal College of Surgeons of Edinburgh and the ITI UK & Ireland Section.  In 2017, he was conferred Fellowship of the Faculty of Dental Trainers (FFDTEd) by The Royal College of Surgeons of Edinburgh. He is a specialist in Restorative Dentistry, Periodontics, Prosthodontics and Endodontics. Apart from the specialist restorative treatment, his areas of particular interest include aesthetic implant dentistry and management of complex restorative cases including functional and aesthetic rehabilitation of patients with hypodontia and toothwear.  Shakeel specialises in treating patients requiring complex and advanced restorative treatment including surgical placement and restoration with dental implants. He is active in clinical research and has secured various research grants.  He is a co-author of a textbook in periodontology and implant dentistry, besides publishing in peer-reviewed journals. He also runs a multi-specialist referral practice in the West End of London.
Initial situation
A 20-year-old male patient presented with an infection associated with #11.  A previous history of sports injury resulting in root canal treatment and post-crown ten years earlier was reported.
Clinical examination revealed root fracture and chronic radicular abscess within middle 3rd of the root between #11 and #12. The coronal portion of #11 had extruded resulting in a favourable coronally positioned gingival zenith (Fig. 1). Probing pocket depth of 7mm was noted on the palatal aspect.  A midline diastema was present.  The radiograph confirmed the root fracture with a radiolucent halo around the root and the prognosis was deemed to be hopeless.
Treatment planning:
The patient expressed a preference for replacement of the tooth with a dental implant.  Type 2 implant placement protocol was chosen and simultaneous guided bone regeneration with bovine deprotienized bone and porcine collagen membrane was consented for.  A provisional removable acrylic denture was planned as an interim prosthesis.
Surgical procedure:
After extraction of the crown and the fractured apical root fragment (Fig. 2), exploration of the socket confirmed lack of labial (facial) bone with a crater type bone defect at the crestal aspect. A bovine hemostatic collagen plug was placed and the socket was allowed to heal.
After six weeks healing (Fig. 3a-b) a curvilinear, papilla preserving incision was made.  A circumferential bone defect with a broad base but limited to the coronal aspect was encountered. (Fig. 3c). The granulation tissue was thoroughly debrided to leave a clean bone surface.  Implant site was prepared in an ideal 3-dimensional position for a screw-retained restoration (Fig. 3d).  A Straumann Tissue Level design Tapered Effect SLActive implant was placed with adequate primary stability.  The bone defect was grafted with autogenous bone shavings harvested locally followed by deproteinised bovine bone and finally covered by porcine collagen membrane (Fig. 3e-3g).  The implant was submerged after achieving a tension free primary closure of flaps (Fig. 3h). Implant exposure was carried out 3 months later and a bevel healing abutment of 3.5mm height was placed.
Prosthetic procedure:
A provisional screw retained crown was used for peri-implant soft tissue manipulation to idealise the pink esthetics (Fig. 4a).  After the first review, the contour of the crown was modified to further shape the tissues (Fig. 5a-5e). At the next visit, the soft tissues were deemed to be ideal (Fig. 6a) and a new impression for the definitive crown was recorded with a customized impression coping using addition cured silicone bite registration (Fig. 7a-b) material followed by a conventional impression using addition cured light- and heavy-body silicone impression material.  A castable Synocta abutment was waxed-up, cast in semi-precious metal followed by layering with feldspathic porcelain (Fig. 8a-8b). A one-piece screw retained crown was tightened to 35Ncm (Fig. 9a-9b).
Treatment Outcome:
A CBCT scan taken after 5y (Fig. 10-10a) confirms successful bone regeneration which is translated in stable pink aesthetics at 5y (Fig. 11) and maintained after 10y (Fig. 12a-12b).  The patient remains delighted with a successful aesthetic outcome.
Conclusion:
This case illustrates successful use of Tissue Level design, hydrophilic SLActive surface implant in achieving and maintaining ideal aesthetic with a long-term follow up of 10 years.  
Acknowledgement:
The author acknowledges Mr Alaa Abou Hassan, Chief Ceramist at Ceramic Studios, London, who carried out all the technical aspects of this case.