Straumann Live at the AEEDC in Dubai
"Nowadays, patients are looking for perfection – in addition to function, also in esthetics"
Dr. Ali Nasirshamsabad, Iran
Modern dentistry is evolving constantly and at a fast pace. Straumann strongly focuses on important trends in dentistry in order to offer your patients innovative treatment options that make them smile – and you stand out from the competition: esthetic restorations, less invasive treatment plans, solutions for edentulous patients, digital performance, compromised patients, prosthetic efficiency, and enablement and education.
At this year´s edition of the AEEDC in Dubai we focus on scientific evidence in patient-centric treatments with special consideration on edentulism, long-term success, predictable treatment outcomes and pleasing esthetics (Straumann AEEDC brochure). On this occasion, we have interviewed renowned dentists from different countries in the area. Watch the interview with Dr. Ali Nasirshamsabad from Iran where he talks about digitalization in dentistry, the importance of having an esthetic ceramic option when it comes to thin gingival biotypes and what he likes about the Straumann prosthetic portfolio.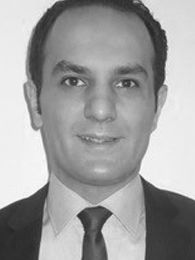 Ali Nasirshamsabad
DDS, MS. Assistant Professor, Department of Prosthodontics, School of Dentistry, Islamic Azad University of Medical Sciences, Tehran, Iran. Undergraduate (1996-2002): School of Dentistry, Guilan University of Medical Sciences, Rasht, Iran. Postgraduate (2004-2007): School of Dentistry, Isfahan University of Medical Sciences, Isfahan, Iran.