Straumann Live at the AEEDC 2018 in Dubai
"Digital dentristy is not only important – it's a revolution"
Dr. Talal Al Askari, United Arab Emirates
Modern dentistry is evolving constantly and at a fast pace. Straumann strongly focuses on important trends in dentistry so that you can offer your patients innovative treatment options that make them smile – and you stand out from the competition: esthetic restorations, less invasive treatment plans, solutions for edentulous patients, digital performance, compromised patients, prosthetic efficiency, and enablement and education.
At this year´s edition of the AEEDC in Dubai we focus on scientific evidence in patient-centric treatments with special consideration on edentulism, long-term success, predictable treatment outcomes and pleasing esthetics (Straumann AEDC brochure). On this occasion, we have interviewed renowned dentists from different countries in the area. Watch the interview with Dr. Talal Al Askari from the United Arab Emirates where he speaks about the main dental trends in the Middle East, his experience with the Straumann® Prosthetic System, digital dentistry, ceramic implants and continuous education.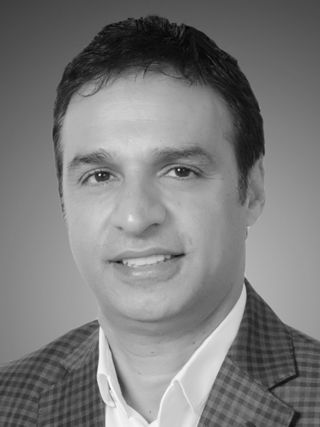 Dr. Talal al Askari
Owner of the Dr. Talal Al Askari Medical Center and Dental Clinic in Sharjah, UAE with various specializations in dentistry. Graduate of the University of Damascus, Syria. Implantology enthusiast and ITI fellow. Continuous education on international level (Switzerland, Germany, United States).