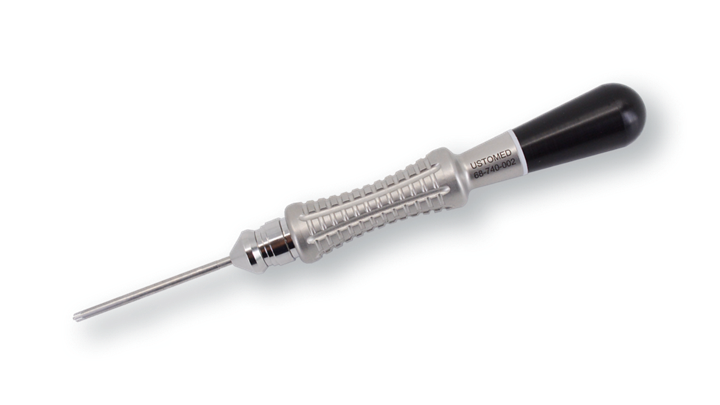 Compact, versatile, and convenient.
The Bone Block Fixation Set is a Guided Bone Regeneration system used for the stabilization and fixation of bone transplants, blocks and struts in oral cavities. The bone transplant fixation technique enables the placement of implants at positions where formerly an implant insertion was not applicable. In cases where the bone defect at the resorbed alveolar crest is too extensive for regeneration by using bone substitute material and barrier membranes only, the bone substitute and barrier membrane can be combined with the fixation of a bone block (maxgraft® bonebuilder, maxgraft® granules & blocks).
Simplicity

A compact and convenient cassette that contains all the tools needed for bone block fixation procedures.


Flexibility

Crosshead screws in 4 different lengths (6.0/8.0/11.0/13.0 mm) for perfect fixation of the bone block.