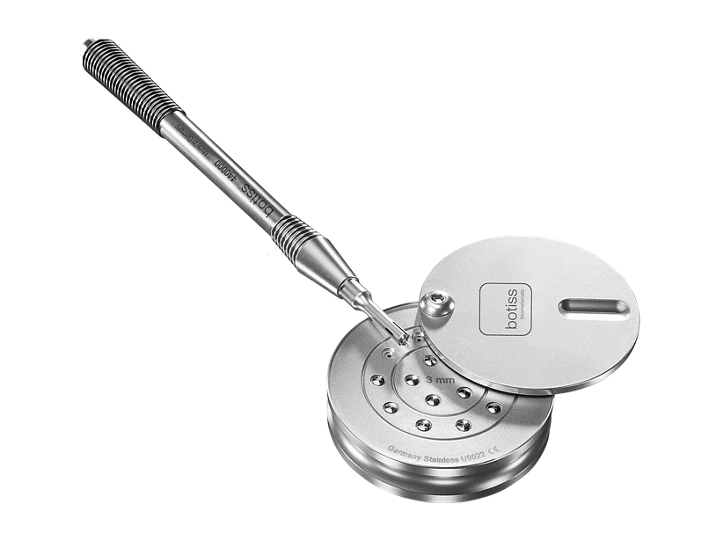 For easy fixation of GBR membranes.
The 3 mm titanium pins from the titanium pin set can be used for resorbable and non-resorbable membranes. 
Handling

The ergonomic design of the applicator facilitates easy pick-up of the pin and easy fixation of the membrane.

Safe

The titanium pins have a notch approximately halfway down the pin which allows the pin to be retained in the bone.