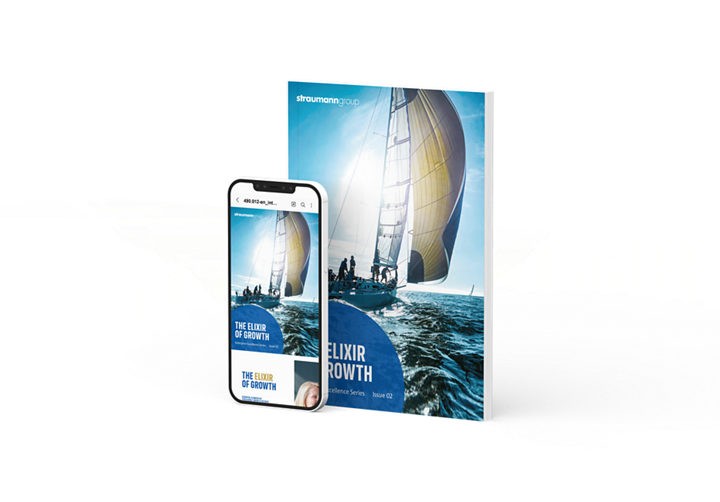 The Elixir of Growth

White Paper, Straumann Group, Enterprise Excellence Series, Issue 02
This paper is a part of the series for executives of DSOs or enterprise accounts. These carefully researched and professionally written papers draw on the knowledge and experience of oral health leaders and innovators.
There are multiple interconnected factors at play in the success and growth of a network as complex as a dental service organization, and there is no one-size-fits-all pathway to success. However, enacting certain actionable steps can position any DSO to experience significant growth relative to its particular market positioning.
This paper considers the six key elements of the elixir of growth: Choosing the right fulcrum for your business model, understanding and leveraging the consumerism trend, solutions that satisfy dentists and oral healthcare consumers, effective acquisition and retention of clinical staff, successful ROI on digitalization, and activating growth potential.
Download Enterprise Excellence Series – Issue 02, The Elixir of Growth.