Neodent Symposium
Dana Point, California //
June 8 & 9, 2018.
Reimagining your implant practice -
        Success for Tomorrow Starts Today
With topics that include digital workflow, immediate loading, tissue regeneration, esthetics and full arch solutions, the Symposium will cover a wide range of the hottest topics in implant dentistry. 
Led by experts, the Symposium offers the perfect opportunity to stay current on the latest treatment techniques while enjoying time with colleagues in a beautiful resort environment.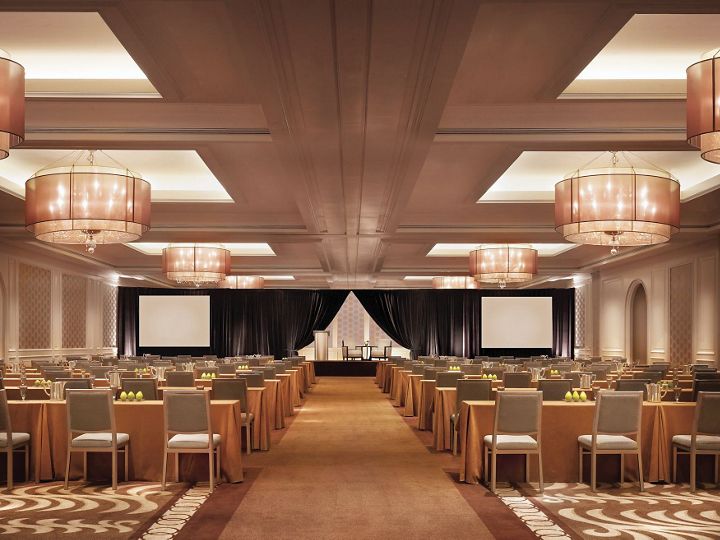 Held at the Ritz-Carlton Laguna Niguel. This luxury resort offers worldclass accommodations and spa services, and is nestled on the cliffs above Laguna Beach. An energy that exudes inviting luxury. This is Laguna Beach.
The location offers breathtaking views of the Pacific Ocean at sunrise and sunset in close proximity to activities that include shopping, whale watching, championship golf courses, swimming, and surfing.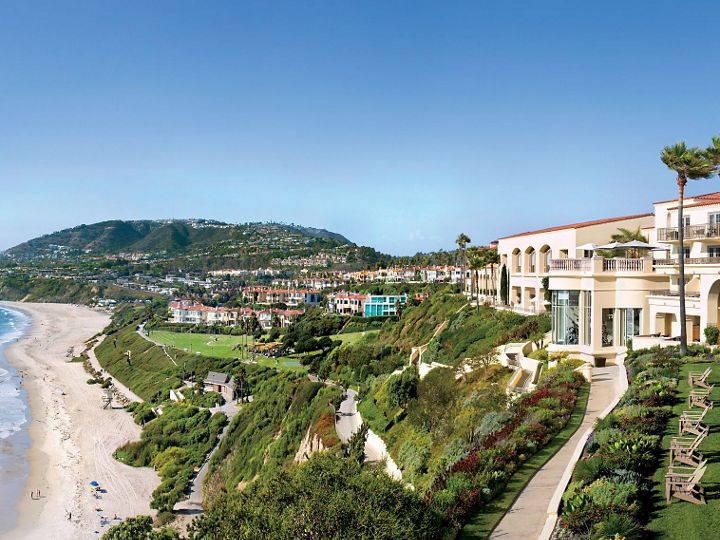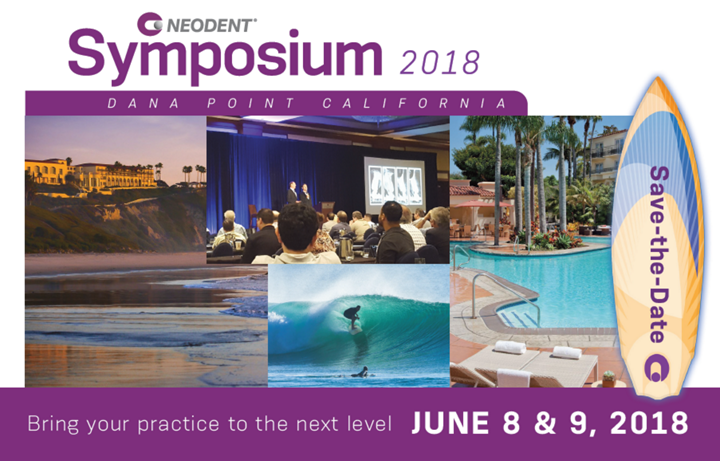 Hotel Reservation
The Symposium is taking place at the Ritz-Carlton Laguna Niguel in Dana Point, CA.
Rooms are available at the symposium venue at a special rate of $299 per night.

Book your room by May 7th to take advantage of this discounted rate!"  

Register Today!
Registration fees*:
$895 - Regular
$695 - Lab Technician
$495 - Student, Military, or Staff Member
*Registration includes "Dinner on the Bluffs" at 7 p.m
on Friday evening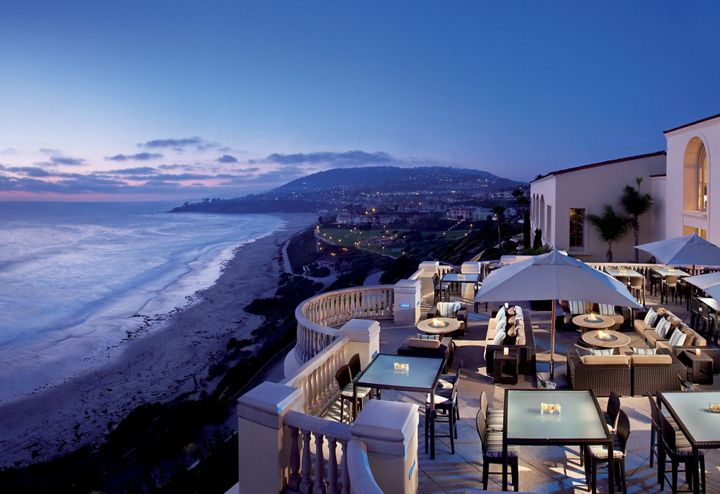 Agenda
Topics will range from full-arch (NeoArch) treatment, surgical and restorative considerations and protocols to digital dentistry and the digital work flow. Then on Saturday, you will be a part of the biggest launch in Neodent history. You will not want to miss what we have in store for you!
Friday, June 8th


8:30 a.m. - 5 p.m.

Presentations

Morning Session
Dr. Mark Adams - moderator


"The Full-Arch Experience: Over 1250 Immediately Loaded Arches and Counting," Dr. Caesar Butura and Dr. Daniel Galindo

Summary: The full-arch immediate load solution (NeoArch) has been successfully used to restore over 1250 arches in a predictable and reproducible fashion. Multiple cases will be presented highlighting various surgical and restorative techniques and implant selection criteria. The "Why" behind the "How" will be revealed.

"Introduction to Zirkonzahn," Mr. Enrico Steger.

"The complete digital workflow utilizing Zirkonzahn," Mr. Antonio Corradini.

Afternoon Session

"The digital workflow for fast and predictable full-arch treatment," Dr. Riad Almasri.

Summary: This lecture is designed to motivate participants to take the first step towards delivering successful NeoArch® full-arch immediate load esthetic prostheses for edentulous patients and those suffering with terminal dentition. The lecture also aims to empower participants with well-designed tools, proven tips and tricks for successful, fast and profitable outcome creating the optimal treatment patient experience. Topics covered will be how to master case selection criteria, immediate full-arch prosthetic concepts and techniques, how to implement milling capability in-office, and the skills needed for treatment planning to avoid complications related to provisional and definitive esthetic restorations.

"External Geometry X Biological Features: How can Tissue Behavior be positively modified by smart implant/abutment design assumptions of Epithelial Attachments," Dr. Carlos Araujo.

Summary: Modifications in implant design can completely change soft and hard tissue histological characteristics as well as long-term esthetics. This presentation will describe some basic and clinical evidences to the modern cone morse implant.

"Inspire, Revolutionize, and Transform Lives in 2018 with Dental Implants and Digital Workflows," Dr. Jonathan Abenaim.

Summary: The year 2018 brings a paradigm cliff in dentistry. Digital dentistry is here to stay and it is your responsibility to your patients and your team to learn how to implement digital dentistry into your practice. Find a problem in your practice and learn how to utilize digital technology to find a solution to the problem. Digital dentistry brings efficiency, accuracy, and most importantly, fun to your practice.

7 p.m.
Dinner on the Bluffs
Saturday, June 9th


9 a.m. - 12 p.m.

Presentations

Dr. Carlos Araujo – moderator


**BIGGEST LAUNCH IN NEODENT HISTORY**, Dr. Sergio Bernandes – presenter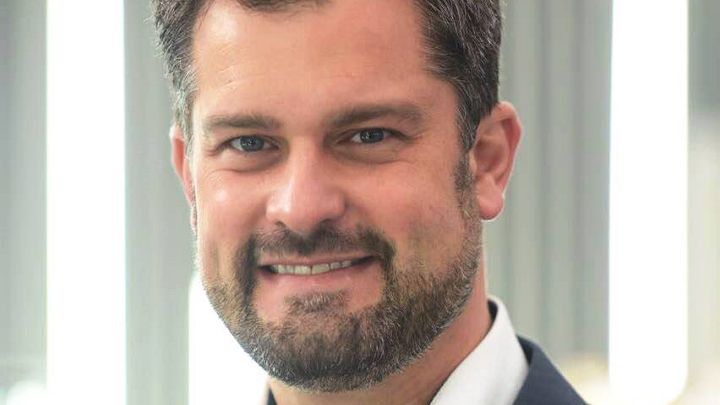 Head of Global Research and Education Neodent.
Professor at Ilapeo (Latin American Institute of Dental Research and Education – Curitiba).
Member of the editorial board of the International Journal of Oral & Maxillofacial Implants (IJOMI).
Editor-in-Chief at Prosthesis Laboratory in Science.
B.D.S. at the Federal University of Rio de Janeiro, Brazil.
Specialist in Dental Prosthesis at the APDC/Bauru, São Paulo, Brazil.
Specialist in Implantology at the CFO, Brazilian Dental Council, Brazil.
MSc in Oral Rehabilitation at the Federal University of Uberlandia, Brazil.
PhD in Oral Rehabilitation at the São Paulo University/FORP, Brazil with a collaborative research at Eastman Dental Institute, London
.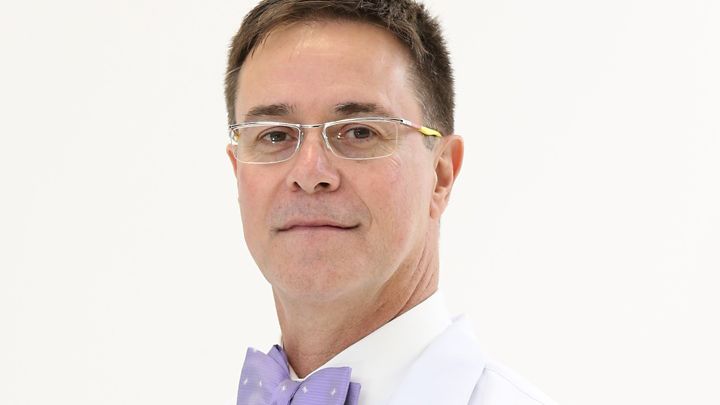 Dr. Araujo is currently Full Associate Professor in the Department of Prosthodontics, University of São Paulo School of Dentistry in Bauru. He graduated from the University of São Paulo in Brazil where achieved his master degree.
He is the Coordinator of the Esthetics Master Program at the the University of São Paulo. Dr Araujo has authored several articles and book chapters in Portugese and international journals. He maintains private practice in implantology in Bauru, Brazil.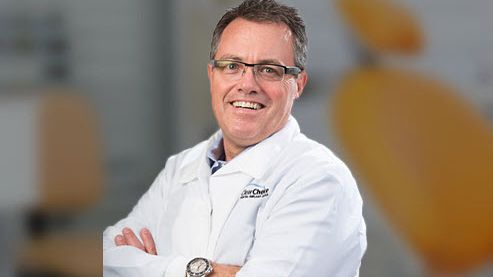 Dr. Adams earned his dental degree from the University of Michigan School of Dentistry. He furthered his studies at the University of Michigan with a Master's degree in Prosthodontics, with an emphasis in cosmetic, implant, and reconstructive dentistry. Dr. Adams served as a Clinical Assistant Professor at the University of Michigan School of Dentistry from 1985 to 1986.
With more than 30 years in clinical practice, Dr. Adams is widely regarded as an expert in the field of implant dentistry, helping to train thousands of dentists across the country. He lectures extensively throughout North America on the latest innovations in implant dentistry, cosmetic dentistry, and reconstructive dentistry, as well as practice management. He has authored numerous publications and video presentations. Dr. Adams' list of accolades includes the 2003-2004 and 2009 Top Dentists of America Award, given by the Consumers' Research Council of America.
Dr. Alex Molinari is currently the Director of Education for Neodent USA, Inc. Dr. Molinari received a PhD in Periodontics from the Pontifical Catholic University of Paraná (PUC-PR_BRAZIL), and a master's degree of implantology by the São Leopoldo Mandic University(Campinas, BRAZIL). Dr. Molinari is a specialist in periodontics at the University of Santa Catarina (UFSC – Florianopolis - BRAZIL) and holds a graduate degree in implant prosthesis from the University of Sagrado Coração (USC – Bauru - BRAZIL). He formerly taught at ILAPEO in Curitiba, BRAZIL and was a Neodent consultant for 14 years.
His research has been published in 12 publications and he has presented at more than 900 conferences in 20 different countries.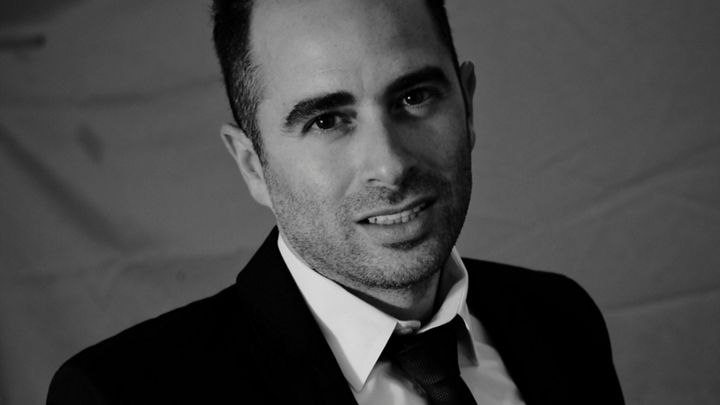 Dr. Jonathan Abenaim DMD is the owner of Jonathan Dental Spa. He received a BA in biology from Yeshiva University in New York , and continued his graduate work at University of Pennsylvania. Dr. Abenaim graduated with a DMD with disciplines in Endodontics, Prosthetic Dentistry, and Pain Management. In addition to graduating with honors, Dr. Abenaim also received the E. Howell Smith Award in Prosthetic Dentistry.
Dr. Abenaim is in the top 5% of elite cosmetic dentists in the United States to execute both surgical and cosmetic portions of implant dentistry. He is Board Certified in Implant Dentistry, by the American Board of Oral Implantology, an honor achieved by less than 600 dentists worldwide. Helping the future of dentistry, Dr. Abenaim finds the time to instruct dental students at NYU in the department of Implant Dentistry. He has founded the Smile Syllabus Training Institute, which internationally teaches other dentists on the latest and greatest in dentistry.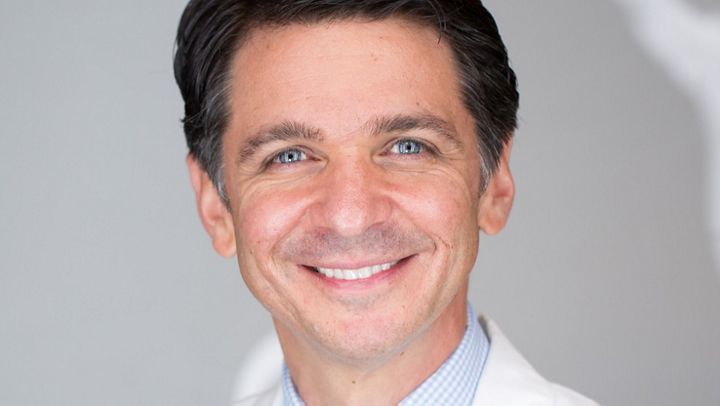 Dr. Daniel Galindo received his dental degree from Universidad Javeriana School of Dentistry in Bogotá, Colombia and his certificate in prosthodontics from the Eastman Dental Center at the University of Rochester in Rochester, New York.  He served as Assistant Professor in the Department of Prosthodontics and Operative Dentistry of the University of Connecticut School of Dental Medicine and is currently Clinical Assistant Professor of the Eastman Institute for Oral Health at the University of Rochester.

Dr. Galindo is a Diplomate of the American Board of Prosthodontics, a Fellow of the American College of Prosthodontists and an active member of the Academy of Osseointegration, the American Academy of Fixed Prosthodontics, the American Prosthodontic Society, and the ITI International Team for Implantology. He is in full-time private practice in Phoenix, Arizona, dedicated to implant, esthetic and restorative dentistry.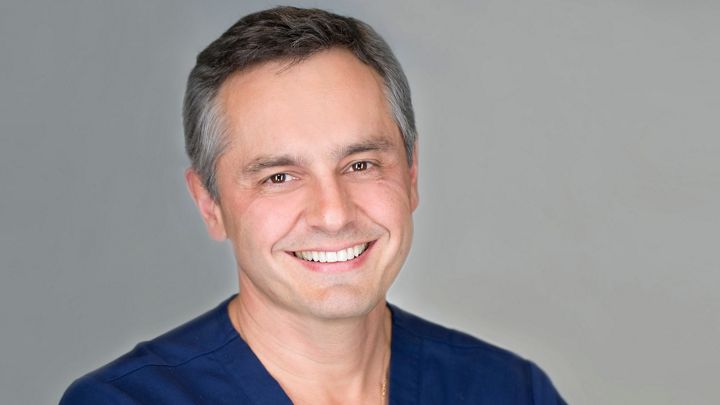 Dr. Caesar C. Butura obtained his degree from Columbia University School of Dental and Oral Surgery and completed his surgical training at the University of Illinois Medical Center in Chicago.  Dr. Butura is Board Certified by the American Board of Oral and Maxillofacial Surgery.  He is also a Diplomat of the American Board of Oral and Maxillofacial Surgeons, Fellow of the American Association of Oral and Maxillofacial Surgeons and International Association of Oral and Maxillofacial Surgeons. 
Dr. Butura regularly attends national and international continuing education meetings and also lectures on aspects of dental implant surgery.  He has authored multiple clinical papers that have been published in the Journal of Oral and Maxillofacial Surgery, Journal of the Academy of Osseointegration, and the Oral and Maxillofacial Surgery Clinics of North America.  Currently he has dedicated his practice to maxillofacial surgery with an emphasis on dental implants and oral reconstruction.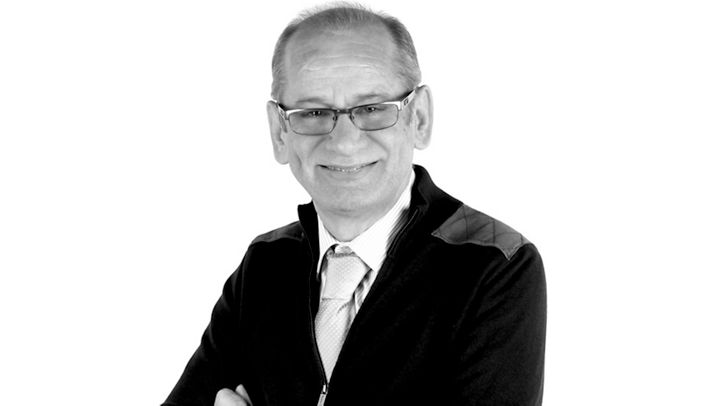 Graduated from the 5-year Dental Technical School in Bolzano, South Tyrol
Foundation of his own Steger Dental Laboratory, in 1981
Author of the book "The Anatomic Chewing Surface"
Foundation of the international company Zirkonzahn, in 2003
Owner of more than 47 patents, inventor of the manual milling system Zirkograph, of different CAD/CAM systems (hardware and software) and of various working techniques, such as the Prettau® Bridge
Creator of Die Zirkonzahn Schule – The Zirkonzahn School, an educational program for dental technicians and dentists which combines dental technical teaching with a school of life and culture
Speaker at national and international dental meetings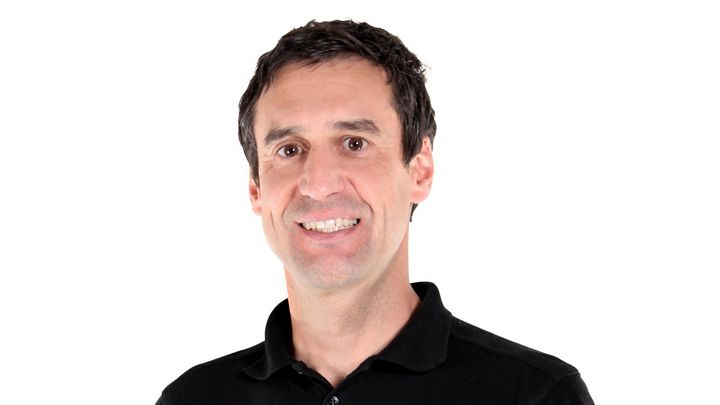 Lecturer at scientific dental technical conferences worldwide as CAD/CAM expert.
Course instructor in practical and digital dental technology in South Tyrol (Education Center, Heldencampus, Military School, Safari School) and all over the world.
Instructor for following courses: CAD/CAM Milling Intro, CAD/CAM Milling A, CAD/CAM Milling B+, Tecno Med A, Tecno Med B, Special Client, Individual Training, The Prettau® Anterior® Art, The Prettau® Bridge Art, The Prettau® Bridge Aesthetics, Ceramic Layering and courses about the Face Hunter and PlaneSystem®.
Owner of the Antonio Corradini dental laboratory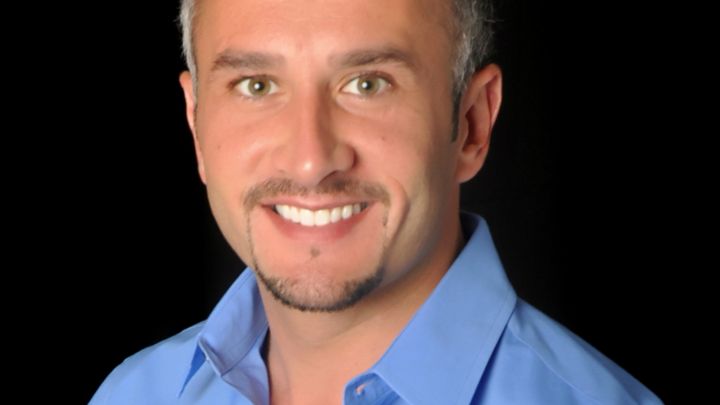 Dr. Almasri is a specialized Prosthodontist who practiced general dentistry for several years prior to entering Nova SE University College of Dental Medicine, where he received his specialty certificate in Prosthodontics; serving as a Chief Resident. He is currently an Adjunct Faculty member of the College of Dental Medicine's Post-Grad Prosthodontic program. In addition to private practice Dr. Almasri served as a Clinical Assistant Professor at Baylor College of Dentistry, Dallas, TX.  He has also established the FastNewSmile® for the immediate load dental implant procedure. Not only does he perform this procedure, but he also gives lectures about the procedure to dentists locally and nation-wide. Dr. Almasri is involved in research and has been published in the Journal of Prosthodontics and the International Journal of Oral and Maxillofacial Implants.
Dr. Almasri is a Fellow of the International Congress of Oral Implantologists and an active member of the Academy Of Osseintegration where he serves as a member of the Young Clinicians Committee. He is also an active member of the American College of Prosthodontists, the American Dental Association, the Texas Dental Association and the Dallas County Dental Society.
Be the first to get more details about the Neodent Symposium.