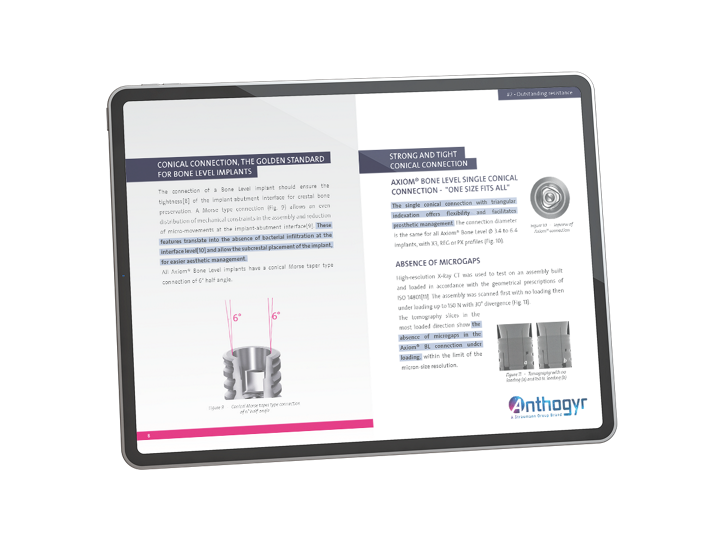 Axiom X3 technical
& scientific review
Download Axiom X3® technical and scientific review and learn about evidence on which the development of Axiom X3® implant is based.

Discover all the secrets of the design
of Axiom X3®
The Axiom X3® implant was designed with the goal of further improving insertion torques and bone preservation. The development of the Axiom X3® design required the filing of two patents and was validated by a large international survey.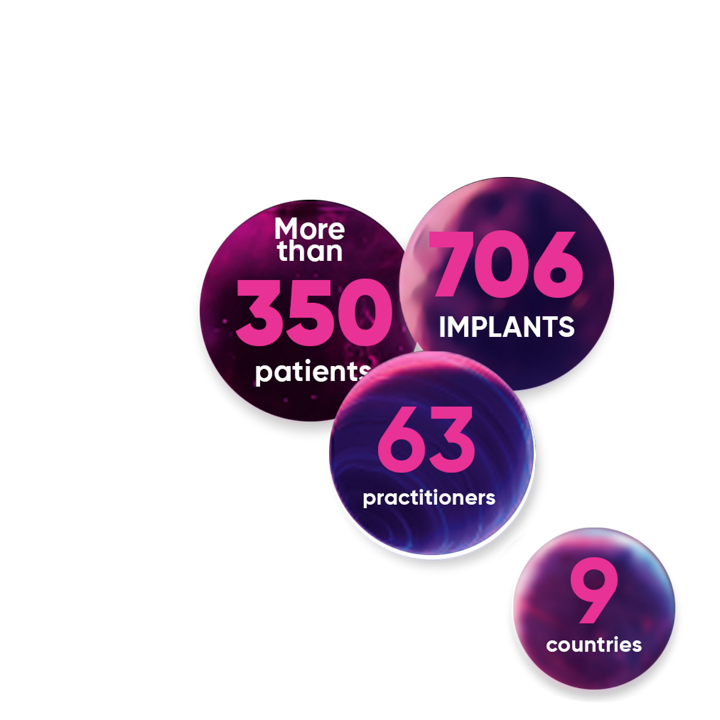 The Axiom® system has constantly been evolving for 15 years,
providing our customers with an exhaustive solution to treat their patients
with innovative and relevant products and workflows.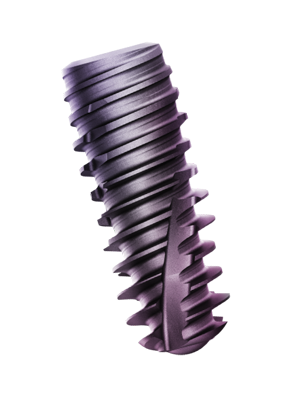 -25%
Straightforward protocols.
Number of drilling steps reduced by 25% compared to Axiom® REG.
Download now Axiom X3® technical and scientific review!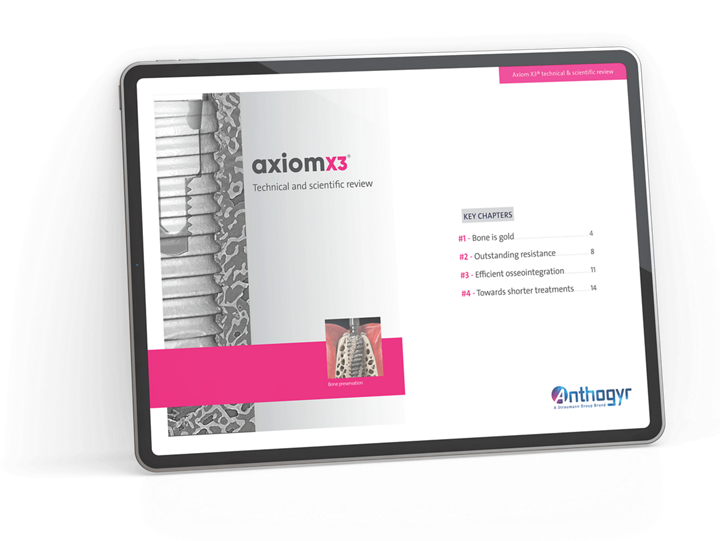 And discover the pillars of Axiom X3®

#1 - Bone is Gold
#2 - Outstanding resistance
#3 - Efficient osseointegration
#4 - Towards shorter treatments