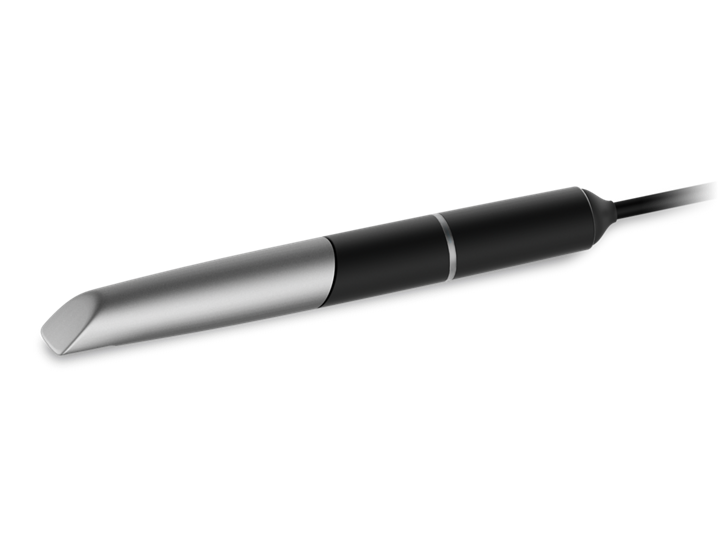 Virtuo Vivo™
intraoral scanner
Easy for you. Comfortable for your patient.
It all starts with a great scanner.
Give your patients what they demand in a digital world: faster, easier and more comfortable care.


Comfort

Small and light, ergonomically designed handpiece (only 130 g / 4.6 oz). Virtuo Vivo™ does not require the use of powder, making the scanning process more seamless and the experience more pleasant for the patient.

Flexibility

Virtuo Vivo™ uses an open system, allowing you to export and share your scan data with dental partner labs and preferred services.

Simplicity

Guided workflow helps you at each step, allowing you to access services through integrated connectivity.

High Resolution

Color scanning for better communication with your patients. Teeth and soft tissue are scanned from multiple orientations simultaneously, capturing difficult-to-see areas with minimal effort.

Speed

Data are captured from many angles simultaneously. This 3D scanning technology packs the power of two miniaturized 3D scanners into a small hand-held intraoral scanner.

Precision

Data quality can be validated in real time as the software creates the 3D model. A luminescent ring and audible signals indicate when scan data has been successfully captured.

Hygiene

Removable, autoclavable sleeve in coated metal to ensure proper hygiene for your patient.
Digital Knowledge Portal
Explore training videos, manuals, instructions for use and other education materials for our digital products and services. ​
Featured stories on youTooth