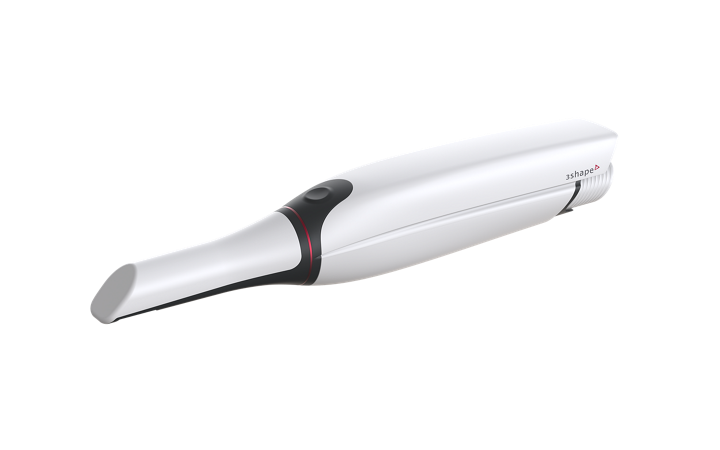 3Shape TRIOS® intraoral scanner
Rock your practice.
As part of our fully validated Straumann Group Digital Solutions, we offer the 3Shape TRIOS®: a powder-free intraoral scanner with highly accurate 3D output and realistic colors, with 'AI Scan' removing unwanted soft tissue for faster impression taking. In addition, 3Shape TRIOS® measures the teeth shade and records the patient's own jaw movement to obtain the best restorative result back from lab.
Enjoy the freedom of wireless scanning.
PATIENT COMFORT

Fast, easy to use, and creates documented-accurate digital color impressions.

ACCURACY

Capable of measuring shades of teeth and adding HD photos to the 3D model.

HANDLING

Available with pen grip or ­handle.


COMPATIBILITY

Open STL data format.

FREEDOM OF WIRELESS SCANNING

No annoying wires. Easy battery exchange for a continuous scan experience. Three long-lasting, rechargeable batteries included. Wide variety of indications, restorative options and materials.
Digital Knowledge Portal
Explore training videos, manuals, instructions for use and other education materials for our digital products and services. ​
Featured stories on youTooth