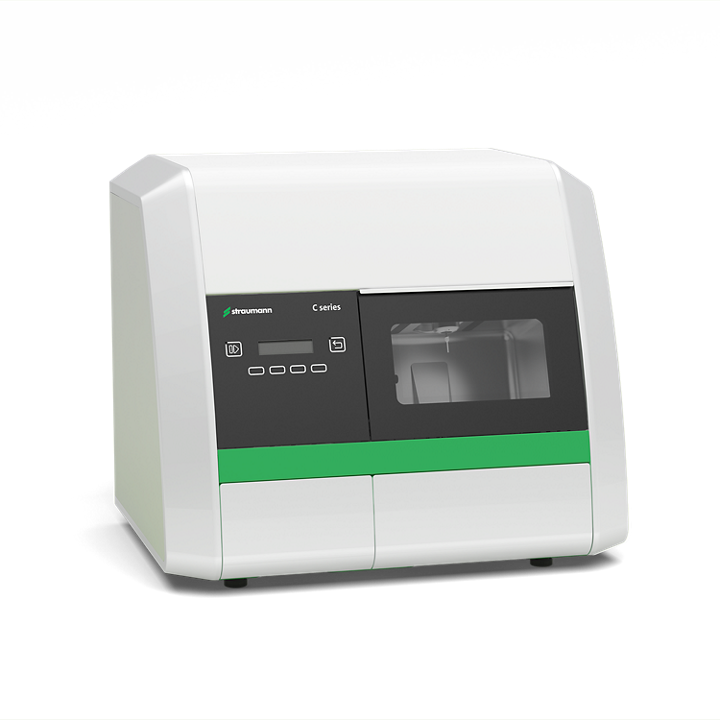 Straumann®
C series
Precision meets power.
The C series is a robust and compact 4-axis wet milling and grinding equipment for in-house processing, especially designed to provide reliable and predictable precision in milling glass ceramic and hybrid materials for a wide range of indications. It is equipped with intelligent 4-axis technology and improves the daily practice routines in terms of efficiency and productivity.
EFFICIENCY

Reduction of grinding times by up to 60%.

PRECISION

Highly efficient processing of hybrid materials with maximum precision.

PATIENT COMFORT

Patients profit from shorter and fewer visits, safer procedures with more powerful diagnostic tools and improved clinical outcomes.

FLEXIBILITY

Wide variety of indications, restorative options and materials.

USABILITY

Compact design plus features such as internal lighting, cooling circuit and protection against dust, chips and liquids.
Featured stories on youTooth