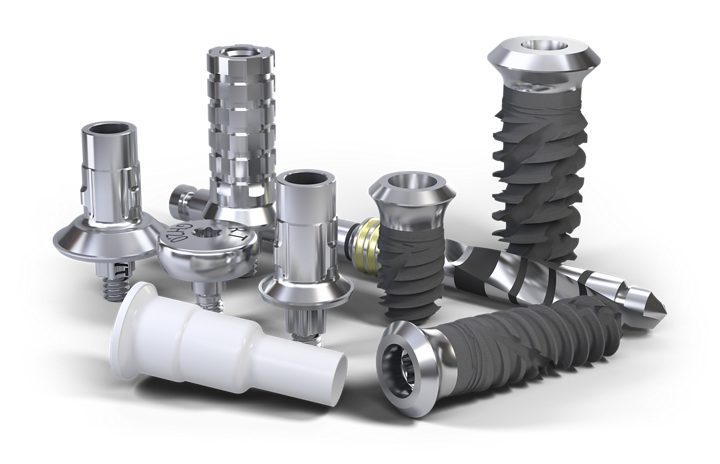 Straumann® TLX 임플란트는 경조직 및 연조직 치유의 핵심 생물학적 원리(Biological principles)를 고려하여 디자인되었습니다. 
DESIGNED FOR IMMEDIATE PROTOCOLS

Tissue Level 임플란트의 예측 가능성과 최적화된 초기 안전성이 결합된 테이퍼형 (Fully Tapered) 임플란트 디자인입니다.
3.75mm의 좁은 직경 임플란트로 모든 적응증에 적용할 수 있습니다.

PERI-IMPLANT HEALTH PRESERVATION

박테리아 유입 위험을 차단합니다.
연조직 수준에서의 커넥션 위치로 최적의 청결성을 보장합니다.
즉각적인 soft-tissue attachment 보존이 가능합니다.

SIMPLICITY AND EFFICIENCY

연조직 수준에서 수복하는 one stage로 체어타임을 보다 효율적으로 사용할 수 있습니다.

구치부 수복에도 용이합니다.
기존 프로세스(conventional)에서 디지털 워크 플로우까지 매우 효율적인 치료가 가능합니다.

DYNAMIC BONE MANAGEMENT

Native bone의 재분배 및 삽입 토크 제어가 가능합니다.
모든 골 유형에서 높은 초기 고정력을 제공합니다.

REAL CONFIDENCE

장기적인 임상데이터가 뒷받침하는 Roxolid® 재질과 SLActive® 표면처리의  스위스의 정밀 기술을 기반으로 한 고품질의 제품력을 자랑합니다.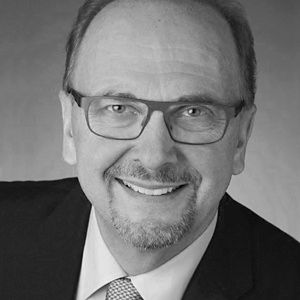 " 임플란트 치의학의 미래는 Trans-mucosal 부위에 닿는 매끄러운 부분과 골 내부의 Micro-rough surface가 결합된 임플란트의 Neck 디자인과 연관이 있다고 생각합니다. 2016년에 발표된 Derks Study에서도 볼 수 있듯, 임플란트 주변 Sulcus의 Smooth한 표면이 존재하고, 미세 간극이 본 레벨에서 멀리 떨어져 있을 수록 임플란트 주변 합병증의 위험을 줄일 수 있습니다.
Straumann® TLX 임플란트에는 이러한 개념이 혁신적인 임플란트 디자인과 결합되어 있어 최적의 초기 고정이 가능하고, 결과적으로 다양한 임상적 가능성이 열리게 되었습니다."
Prof. Daniel Buser
(Berne, Switzerland)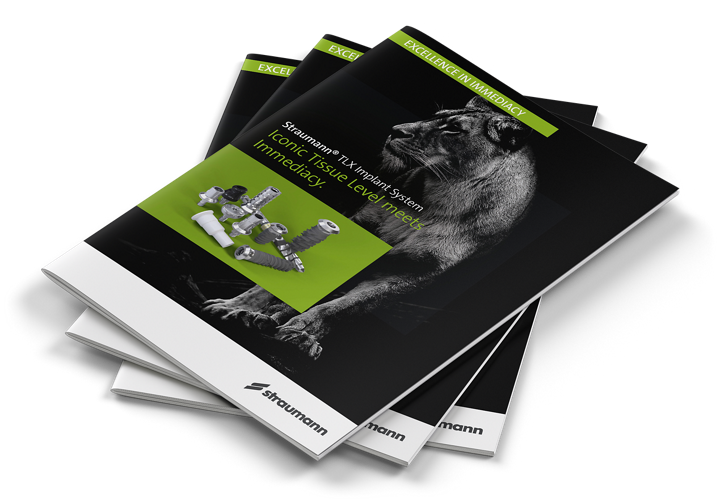 Learn more about the TLX Implant System
TLX 브로셔를 통해 임플란트의 이점, 기능, 적용 가능한 직경, 길이 및 보철 플랫폼을 확인하실 수 있습니다.
Straumann® TLX Digital Connectivity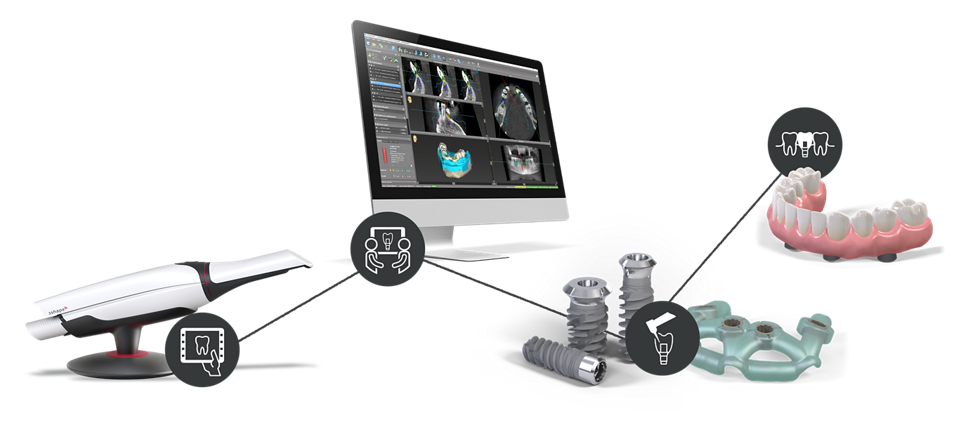 Featured stories on youTooth