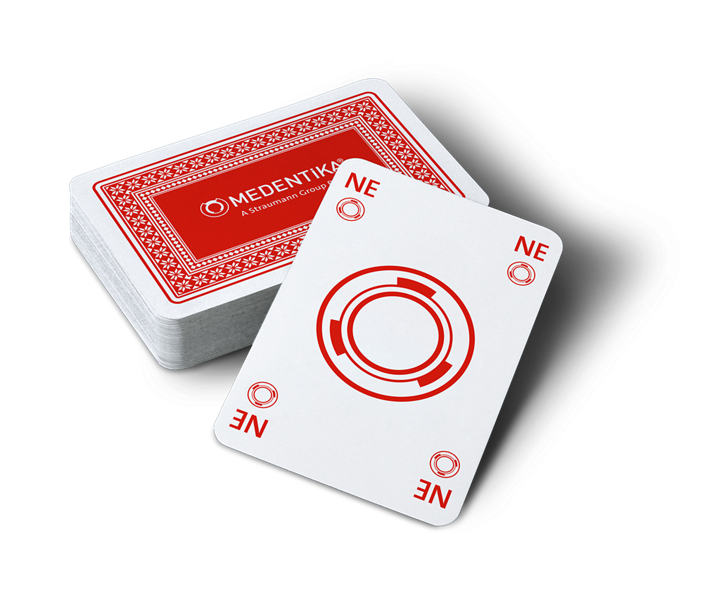 New NE-Series:
compatible products for
Neoss® - ProActive®

Medentika® is continously extending its product portfolio with new series. Our prosthetics are compatible with all major implant systems. it is our pleasure to introduce NE-series as a part of ACE.
With all our experience and connections, the cards are stacked in your favor.

Available Prosthetic components for Neoss® - ProActive® (NE-Series)
Medentika® and/or other trademarks and logos from Medentika® mentioned herein are the trademarks or registered trademarks of Medentika® GmbH and/or its affiliates.
Neoss® and Neoss ProActive® are trademarks of Neoss Limited