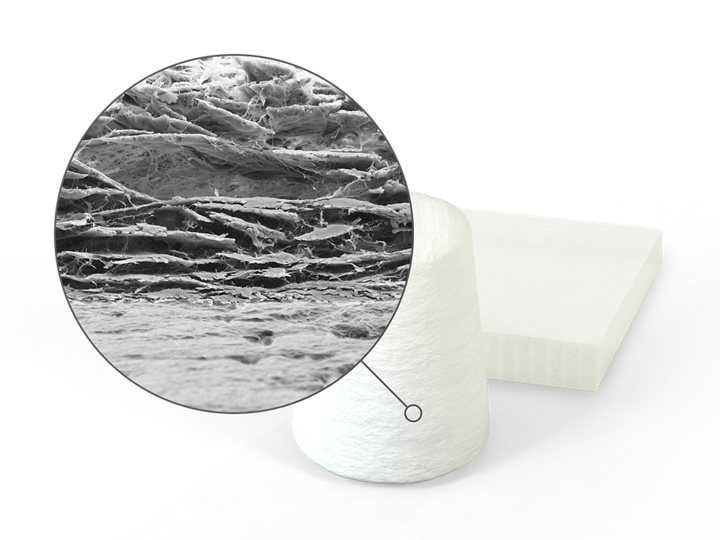 collacone®
Mastering wound dressing.
Hemostatic collagen plug
The formation of a stable coagulum is of great importance for the regeneration of fresh extraction sockets, but also for wound healing; this can be supported by the use of collacone®.
Natural collagen (type I) with a highly efficient local hemostatic effect
collacone® helps to stabilize the blood coagulum and control bleeding when applied after tooth extraction or to cover smaller oral wounds or biopsy harvesting sites.
collacone® application is particularly beneficial in hemostatic compromised patients to prevent postoperative bleeding events.¹
Due to its hydrophilic properties and highly porous structure, collacone® quickly absorbs blood.
Resorption within approx. 2 – 4 weeks
Optimal for wound protection. Prevents the penetration of food particles and saliva into the wound site.
collacone® is a wet-stable and moldable cone. The cone shape allows easy application.
The form-fitted cone shape protects the wound area from entry of food and bacteria.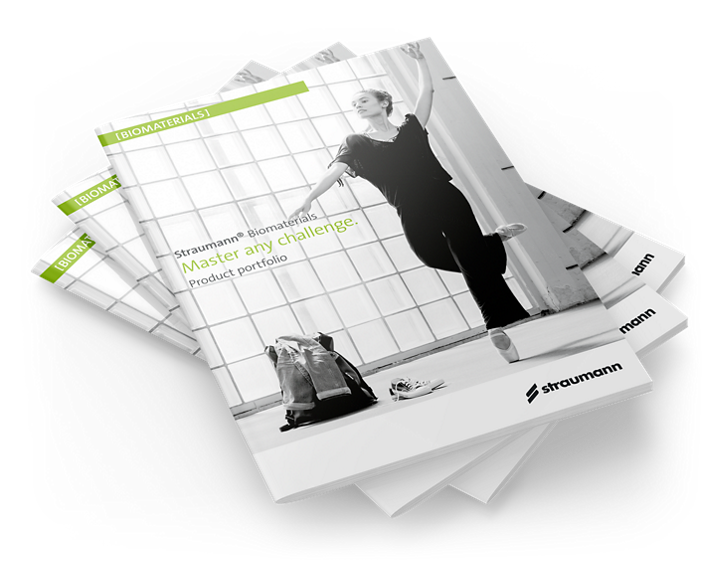 Straumann® Biomaterials
Product portfolio
Learn more about our Biomaterials portfolio.