Straumann®
Emdogain® FL
Cultivating periodontal regeneration.
When applied to cleaned tooth root surfaces the unique protein composition in Straumann Emdogain® FL is able to induce the regeneration of all periodontal tissues: cementum, periodontal ligament, alveolar bone and gingiva.
Adding Emdogain® to the initial phase of periodontal therapy helps avoiding the surgery by solving 42 % of the pockets non-surgically²⁰
Significantly improved pocket probing depth reduction compared to the SRP procedure without Emdogain²²
Similar results at 12 and 24 months as if the surgery would have been performed²¹
Less pain and inflammation
The wound healing properties of Emdogain® reduce pain reported by patients and overall inflammation markers²³
A reduced invasiveness is allowed thanks to the new thinner cannula20 that has a diameter similar to a periodontal probe
Thinner applicator for flapless use
True periodontal regeneration can now be achieved without  open flap surgery for pockets with depth of 5 – 9 mm after  Scaling and Root planning (SRP) procedures were performed20
Straumann® Emdogain® on youTooth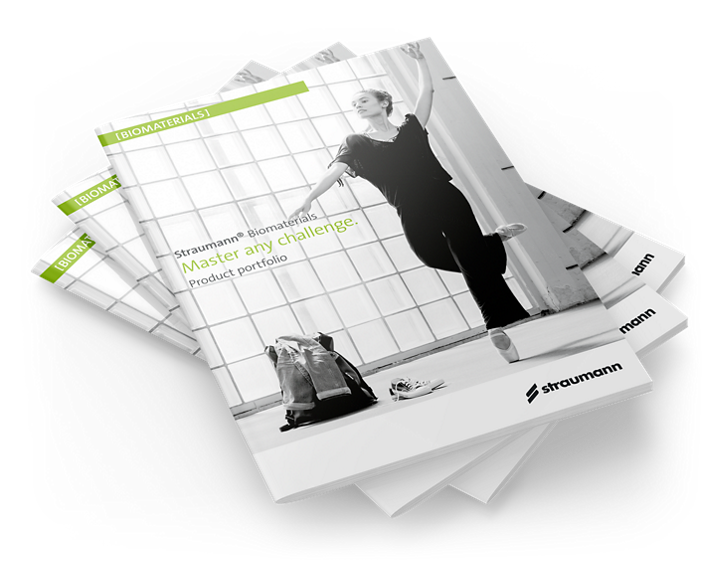 Straumann® Biomaterials
Product portfolio
Learn more about our Biomaterials portfolio.
All Straumann® Emdogain® Solutions