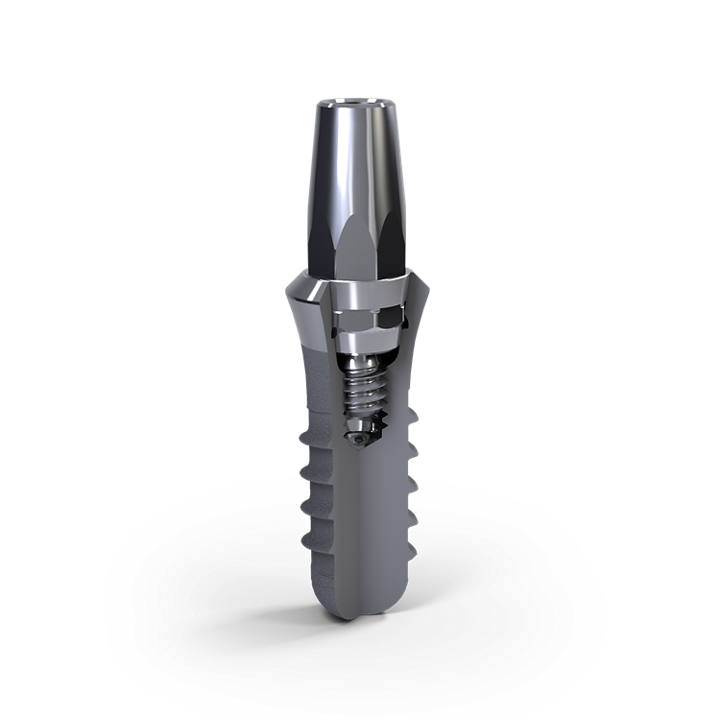 Straumann® Abutment Connections  

More than a proven system. It's the trust that comes with it. 
By using original Straumann® components you get time tested performance and reliability on which you can build your dental business around. Straumann's implant to abutment connections provide the perfect, harmonized match based on the precise design and engineering specifications no one else is able to reproduce. Scientific evidence1,2 shows that there are differences in screw loosening and variations in micro mobility when original versus non-original implant-abutment connections are compared.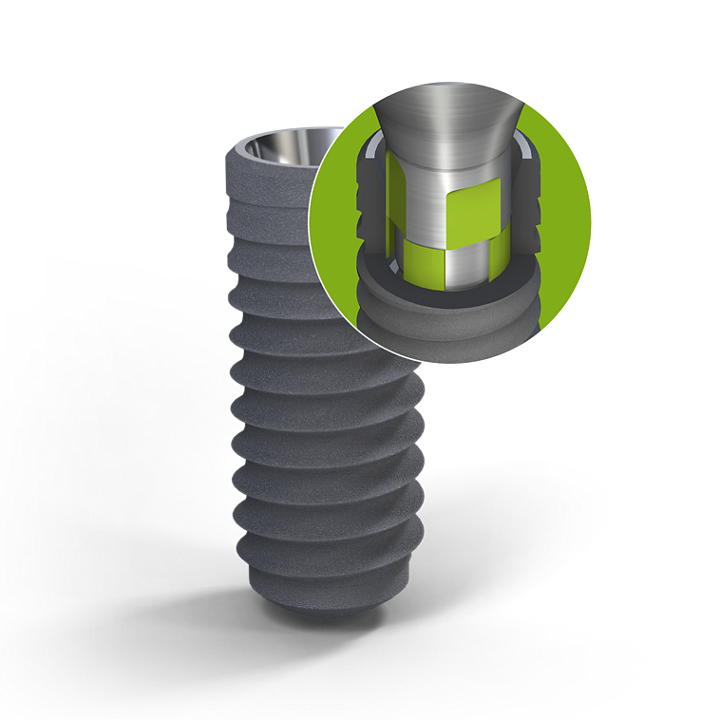 Straumann® Crossfit Connection  

Easy handling and high reliability combined.
The self-guiding internal prosthetic connection has an optimized design for long-term mechanical stability under all loading conditions and ensures an exact fit between implant and abutment. The internal cone of 15° stands for greater flexibility in prosthetic treatments. Four internal grooves ensure the precise positioning of prosthetic components. Depending on the implant diameter, the Straumann® Bone Level Implant is equipped either with the Regular CrossFit® (RC) or the Narrow CrossFit® (NC) connection.

Handling

The handling is easy and provides confidence for component positioning. Simplified impression-taking even with divergently positioned implants. 


Flexibility

Restorative flexibility and long-term mechanical stability.3-5

Reliability

Precision against rotation is ensured. Simplified impression-taking even with divergently positioned implants. Reduced micro-movements and minimized microgap. Optimized stress distribution. Exact implant-abutment fit.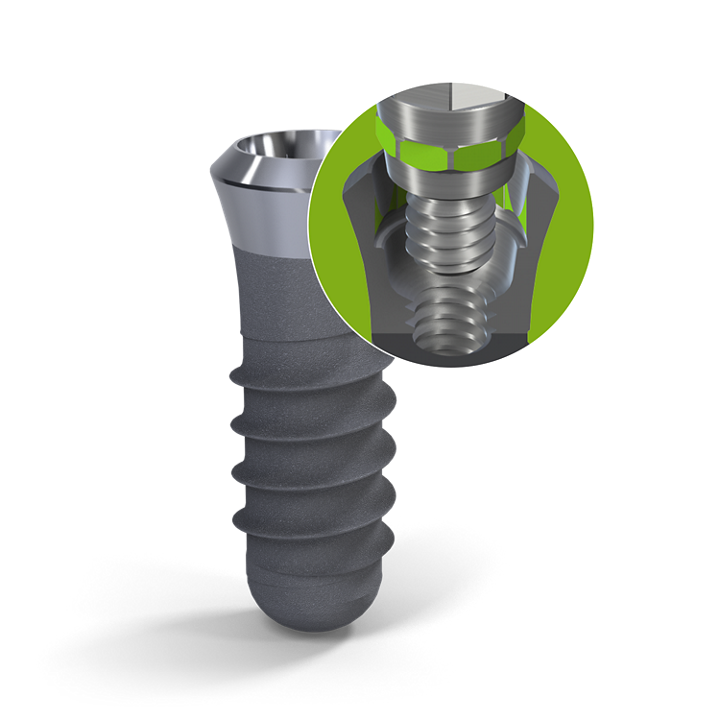 Straumann® synOcta® 

Reliable. Simple. Flexible.

The synOcta® Prosthetic System offers you the advantages of a reliable, simple and flexible prosthetic solution. The secret of synOcta®'s success lies in the connection between the abutment and the implant. The precise symmetrical fit of the octagons of the abutment and inside of the implant allows the synOcta® Abutment to be repositioned, but also protects against rotation. The combination of the Morse taper with 8° cone with cold welding ensures reliable vertical positioning. 
Reliability

The 8° cone of the Morse taper offers an ideal combination between cold welding and reliable vertical positioning. Exact implant-abutment fit.



Simplicity

Simple impression taking without the abutment.


Flexibility

Abutments can be repositioned, selected on the model, and with optimal planning options for every indication.