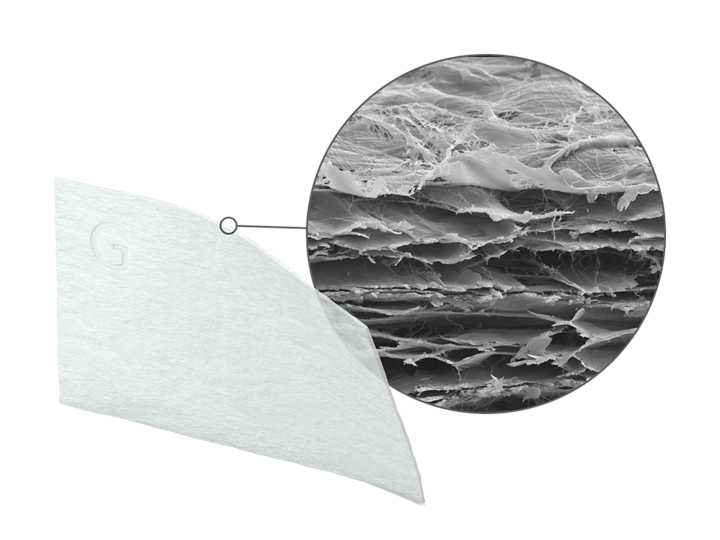 botiss Jason® membrane

The native pericardium membrane for GBR/GTR with prolonged barrier function. 
The Jason® membrane is a native collagen membrane obtained from porcine pericardium, developed and manufactured for dental tissue regeneration. The advantageous biomechanical and biologic properties of the natural pericardium are preserved during the production process. Due to these unique properties, the Jason® membrane exhibits beneficial handling characteristics such as distinct tear resistance, despite its low thickness of only 0.1 to 0.25 mm, and easy drapery and adaptation to the bone surface. Due to its natural comb-like and multi-layered collagen structure (with an increased content of collagen type III), the botiss Jason® membrane shows a slow degradation, making it the recommended choice in our portfolio particularly for large augmentative procedures.
Biofunctionality

Slow degradation time, providing prolonged barrier function.


Strength

Thin membrane with high tensile strength.


Soft tissue management

The thin membrane facilitates soft tissue manipulation, particularly in challenging thin biotypes. 

Handling

Easy to manipulate and cut to size even in wet conditions. Versatile application under dry and wet conditions without having to worry about the membrane sticking to itself.