Partners in excellence.

United by smiles.
ClearCorrect: your partner in ortho.
ClearCorrect is committed to being your partner for clinical excellence. Backed by Straumann's 60-year legacy of research and innovation, we've created an exceptional end-to-end clear aligner experience that empowers clinicians to do their best work.
Together, we can change lives by bringing healthier, more confident smiles to your patients.

Premier aligner.


Proven results.
ClearCorrect® aligners represent the culmination of decades of material science, research, and innovation.
From our proprietary ClearQuartz™ tri-layer material, to the technology and design processes that shape it, to the clinical features that customize it, our premier aligner provides the ultimate orthodontic tool for your practice.
Digital workflows.


Seamless experiences.
The ClearCorrect digital workflow provides a flexible, integrated, and  seamless end-to-end experience for you and your patients. From case submission, to case management, to treatment planning, the ClearCorrect System will empower you to do your best work.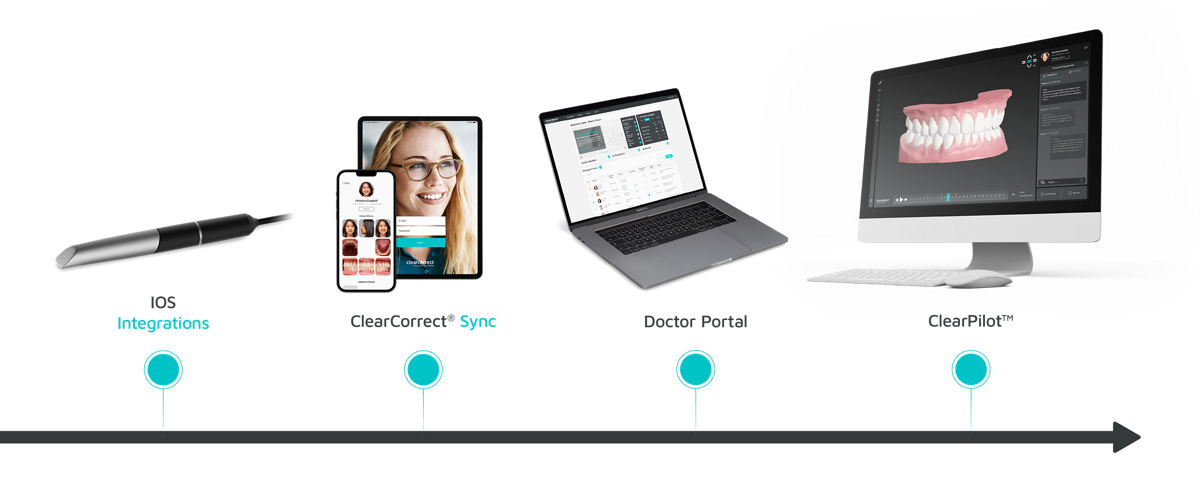 Greater customization.


Complete control.
Customizing your treatment goals is easy with ClearPilot™, the intuitive treatment planning tool that gives you control and flexibility, from planning to approval.
Trusted partners.
Global reach.
With 17 years in Orthodontics, ClearCorrect is the proven partner to help you unlock the potential of people's lives.
Since our founding in 2006, we've continuously worked with clinicians to improve our products. The ClearCorrect of today is the result of nearly two decades of innovation to drive progress, collaborating with tens of thousands of clinicians around the world, to create an exceptional clear aligner system. With our global network of more than 60 countries and manufacturing sites on four continents, ClearCorrect is ready to be the partner you can trust, and we'll be with you every step of the way.
Comprehensive,


continuous education.
Education is the key to success in orthodontics. That's why we created Ortho Campus.
Ortho Campus is a comprehensive collection of orthodontic tools and curricula for treatment success. Whether you're looking to boost your clinical confidence or build a thriving digital orthodontic practice, Ortho Campus provides you with one of the most comprehensive education options in the industry.
Become a partner for clinical excellence and register today.