Empowering digital workflow
The ClearCorrect digital workflow provides a flexible, integrated, and seamless end-to-end experience for you and your patients. From case submission, to case management, to treatment planning, the ClearCorrect system will empower you to do your best work.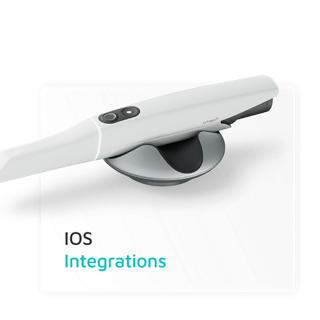 Start cases faster using your preferred IOS system
Our open and integrated platform gives you the flexibility to connect with virtually any digital scanning and imaging source, including direct integrations with leading scanners such as Virtuo Vivo™ and 3Shape® TRIOS™.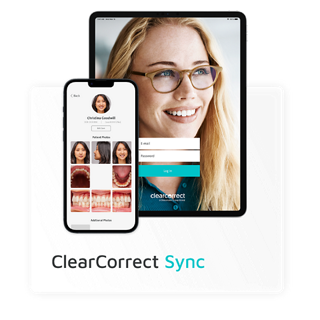 ClearCorrect® Sync Mobile App
Capture patient photos via templates and guides, and quickly and easily create new cases directly in the Doctor Portal, with ClearCorrect Sync mobile app; available on both phone and tablet for Apple® and Android™ devices.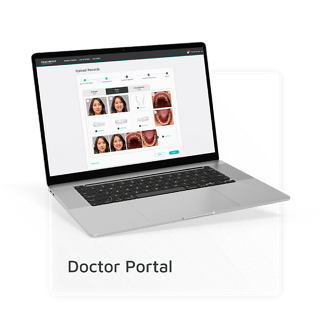 The ClearCorrect Doctor Portal: your digital treatment hub
Manage cases efficiently and collaborate with staff and clinicians effectively using the Doctor Portal's robust suite of features.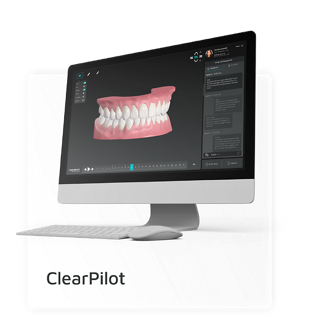 ClearPilot: greater customization, complete control.
Customizing your treatment outcomes is easy with ClearPilot™, the intuitive treatment planning tool that gives you control and flexibility, from planning to approval.


Deeper integration with our partner brands
Start new cases faster with your favorite scanner by using our direct integrations with Virtuo Vivo or 3Shape, or by uploading STLs using our open-source system.
3Shape TRIOS is a trademark of 3Shape. Virtuo Vivo is a trademark of Institut Straumann AG.
Manage cases.


Master efficiency.
The ClearCorrect® Doctor Portal offers robust features that extend beyond case management.
Customized case submissions
Choose your preferred treatment approach using the Dynamic Prescription form and select optimal treatment protocols based on the patient dental conditions. Guided prescription entry displays options dynamically based on case complexity, dental conditions, and your specific treatment preferences, to provide a more intuitive and customized experience.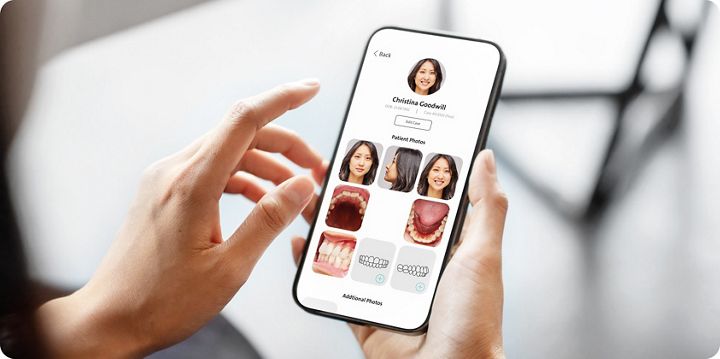 Seamless collaboration
Easily discuss and share cases with colleagues or collaborate with external Treatment Planning Optimization (TPO) experts to achieve your desired clinical results using the ClearCorrect Collaborator Suite. The Collaborator Suite enables you to order treatment planning services directly from ClearCorrect global TPO partners to achieve an optimal treatment setup, with less time spent in review.
ClearCorrect Sync mobile app
Capture patient photos and add them to new case submission drafts quickly and easily with the ClearCorrect Sync mobile app. Take and edit patient photos with guided templates, and instantly upload them to the ClearCorrect Doctor Portal with your phone or tablet.
Greater customization.


Complete control.



With a wide variety of treatment options and clinical preferences available, ClearCorrect gives you the flexibility to customize any case.
ClearCorrect offers treatment options that can address any need: whether your patient's needs are simple or complex, requiring a few weeks of treatment to several years, you'll have a variety of treatment options to choose from to ensure you get the right treatment for the right case. These options, along with adjustable wear schedules, phase-based shipping, and a robust suite of clinical preferences make it clear: with ClearCorrect, comprehensive and customized treatment is in your control.