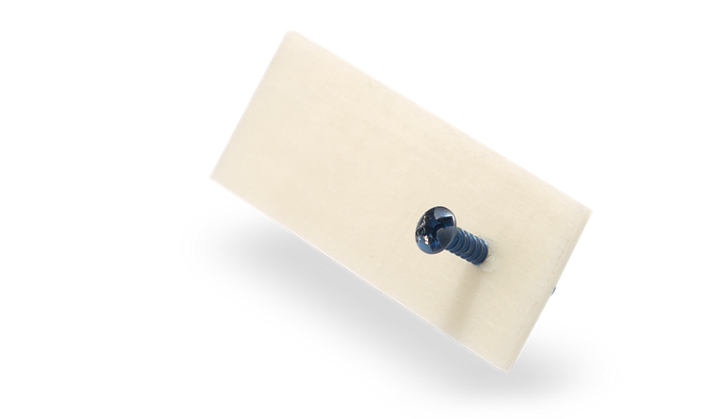 maxgraft® cortico
Mastering extended bone defects.
Cortical plate
maxgraft® cortico has the function of a stable, dense, avital and slowly resorbable barrier enabling safe and micro-movement free protection of the augmented area, creating the desired environment for new bone growth in horizontal and vertical dimensions.
Safety and biocompatibility
The cleaning process (Allotec® process) of maxgraft® products preserves the natural structure of both the mineral phase and the organic phase  (collagen). Collagen attracts endothelial cells and osteoblasts by  chemotaxis. This ensures the reliable incorporation and natural  remodeling over time.
maxgraft® products are safe and have an impressive safety track record with no reported cases of disease transmission.
maxgraft® cortico is an avital cortical bone plate with full remodeling  potential. Due to its slow remodeling it allows outstanding space  maintenance for new bone growth in horizontal and vertical dimension. The physiologic content of human mineralized collagen as well as the  overall structure most similar to patient's own bone allows excellent  biocompatibility and predictable integration combined with long-term stability.
Easy handling; established technique
The convenience of the shelf availability, predictable size and thickness of maxgraft® cortico obviates the need for bone harvesting and allows a faster and easier treatment procedure.
maxgraft® cortico is easy to stabilize with screws, therefore micro- movements of the augmented site are easily prevented, offering best  possible conditions to support bone healing.
maxgraft® is the safe and trusted bone regeneration solution most  similar to patient's own bone. It is a true alternative to autologous bone, eliminating donor site complications such as morbidity, infection or  postoperative pain. It improves patient comfort by reducing the number  of surgical intervention sites and/or decreases invasiveness.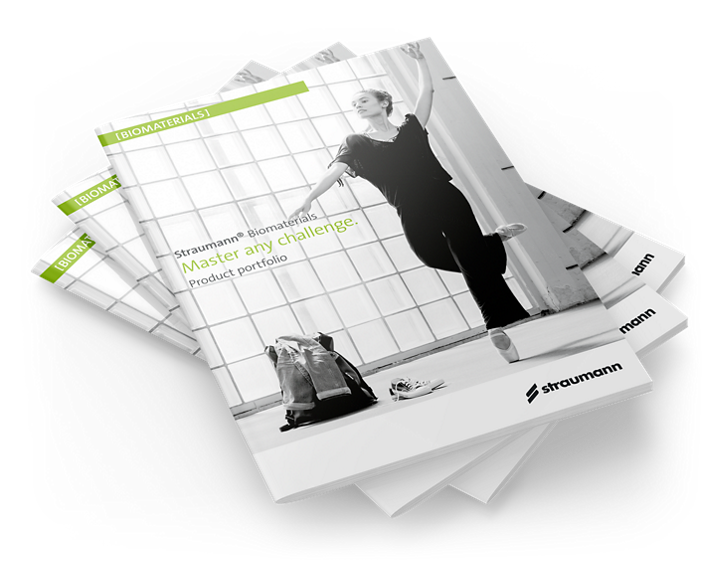 Straumann® Biomaterials
Product portfolio
Learn more about our Biomaterials portfolio.