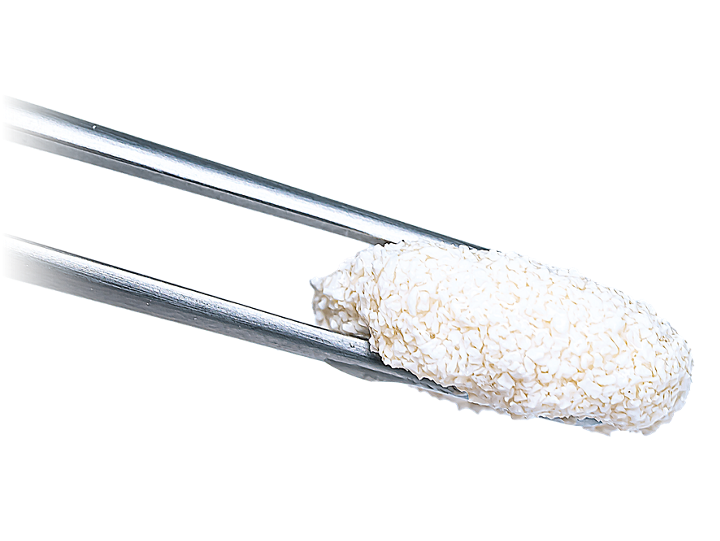 cerabone® plus
Mastering application comfort.

Sticky bone out of the blister
cerabone® plus is a combination of the established bovine bone grafting material cerabone® and sodium hyaluronate. Upon contact with saline or blood, it forms a a sticky bone material, leading to excellent handling comfort by allowing both easy uptake and delivery to the site of application.

Sticky and malleable after hydration

Thanks to the pronounced liquid binding capacities of hyaluronate, cerabone® plus, upon hydration, forms a connected and malleable mass that provides easier application compared to conventional particulate bone grafts. cerabone® plus allows easy uptake, precise particle application, efficient defect filling and easy defect contouring.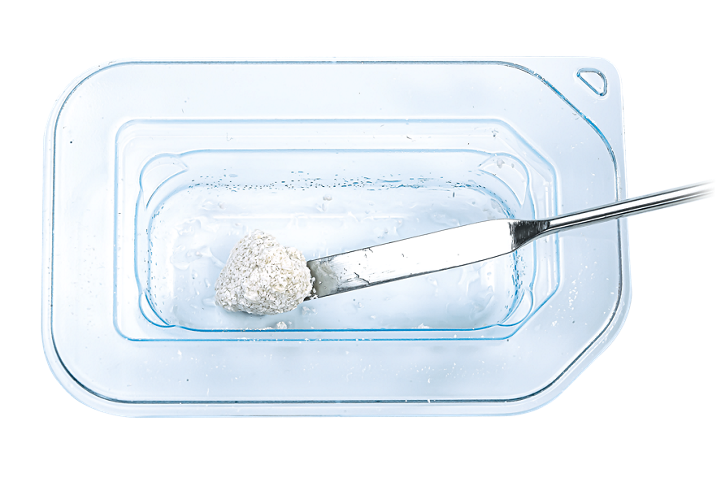 Ideal liquid binding capacity of hyaluronic acid

Hyaluronic acid is capable to incorporate a liquid volume 1000 times larger than the molecule itself. It is highly hygroscopic, biodegradable, and will be quickly decomposed in the early phase of healing.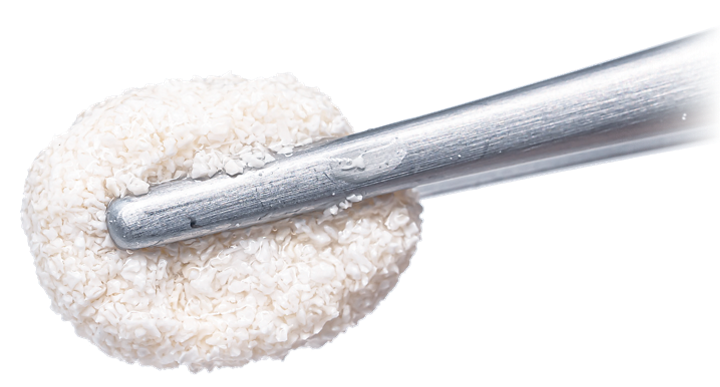 Human-like bone structure of bone mineral component

The bone mineral component (cerabone®) displays human-like bone structure with three-dimensional pore-network and rough surface. The osteoconductive scaffold promotes the adhesion and invasion of bone forming cells, resulting in complete integration of the granules into newly formed bone matrix.

1200 °C safety and biocompatibility

Utilizing heat and water only, the 1200 °C heating process of cerabone® removes all organic component and leads to a pure natural bone mineral. Gamma-irradiation ensures final sterility of cerabone® plus.

Long-term volume stability

With limited degradation, cerabone® plus provides predictable and viable structural support to the augmented site, which is particularly advantageous for support of the soft tissue in the aesthetic region, for preservation of the ridge shape and to protect autologous or allogenic bone from resorption.

*Cerabone® plus is now available in Switzerland, Germany, Nordics and Chile.

cerabone® plus on youTooth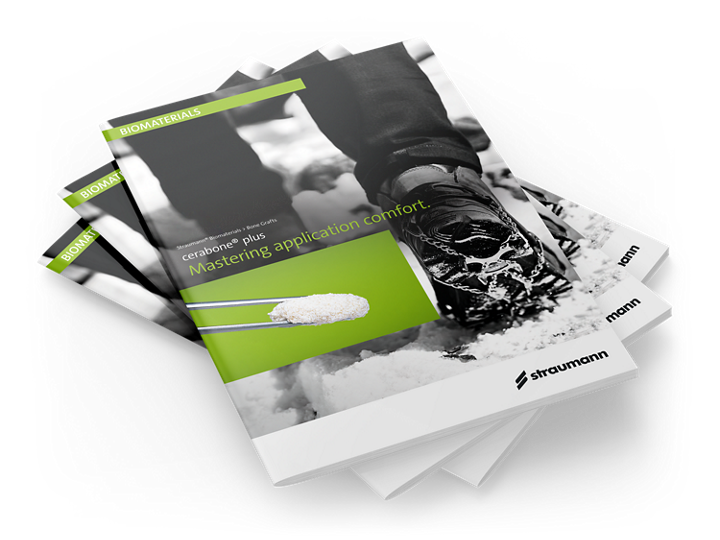 Learn more about cerabone® plus