Straumann® Bone Level Tapered Implant
"Thanks to the BLT, I can now provide ideal conditions for immediate loading in most patients"
Interview with Sergio Piano on the Straumann® Bone Level Tapered Implant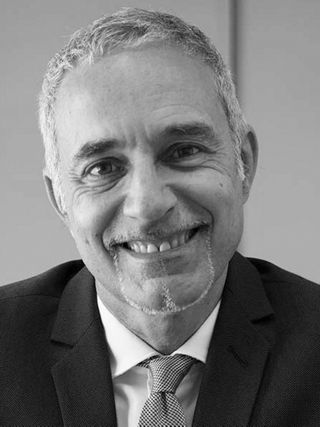 Sergio Piano
DDS
Private practitioner in Genoa, Italy. Graduated DDS cum laude at the University of Genoa in 1988. Visiting Assistant in 1991 – 1992 at the University of Geneva, Departments of Fixed Prosthodontics (Prof. Belser), Periodontology (Prof. Cimasoni) and Oral Surgery (Prof. Fiore-Donno, Dr. Bernard). Active Member of SIO (Italian Society of Osseo-integration) and IAED (Italian Academy of Esthetic Dentistry). Fellow of the ITI (International Team for Implantology). Regular national and international lecturer on surgical and prosthetic topics in Implant Dentistry.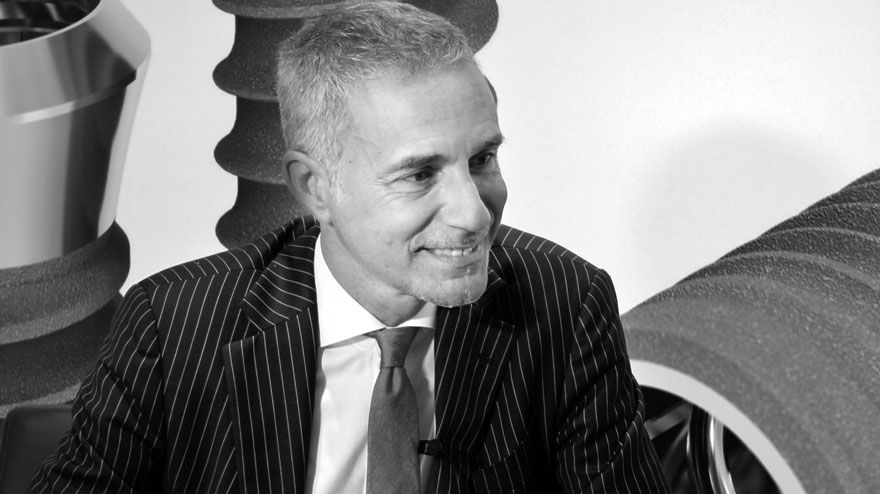 Dr. Piano, what are your favorites in the Straumann® Dental ­Implant System? 
Sergio Piano:Today, I use predominantly SLActive® Roxolid® implants. They are my first choice. I prefer them because I think that there are a lot of advantages, and I have been able to simplify my portfolio. Roxolid® is a very interesting option because I can place implants with a narrow diameter and still trust that I can obtain the same result as with a standard diameter implant. It's a good option and gives patients a low or less invasive treatment that is well received by patients.
Do you find that you can treat patients that you couldn't otherwise?
Yes, because, as I have observed in my practice – and would I think be confirmed by other clinicians around the world – patients always opt for the simplest and least invasive solution. Patients are always happy when I am able to provide them with a treatment without having to perform a bone augmentation. In certain cases, with a reduced diameter implant made from Roxolid®, we are able to propose exactly what is requested.

You've been looking at the new Straumann® Bone Level Tapered Implant.
Yes, and in my opinion the new Straumann® Bone Level Tapered Implant is a very interesting product. When I have to perform an immediate loading procedure with very low-density bone, the standard bone level implant is not always able to provide the primary stability that is needed. In such cases, I think the possibility of using an implant that has a better "grip" is very useful. At times, I have not been able to perform an immediate loading procedure due to the low torque of the bone level implant. So, I think that this new implant can improve this particular clinical situation. In fact, recently, thanks to this new implant, I have been able to provide ideal conditions for immediate loading in most patients. The overall feeling has been very good when I have inserted the first of these implants. It was very comfortable, and the fact that they are self-tapering and that we can under-prepare the site makes them a very good option from a mechanical point of view. On the other hand, we have the same quality in terms of the surface and the material – I like this! In fact, I can easily achieve primary stability when needed for immediate loading or when I have to perform a bone regeneration procedure.

Tilted implants: why are they useful and how have you used them?
When I perform immediate loading, sometimes it's very useful to place a tilted implant. In this way, we are able to reduce the number of implants and, at the same time, to reduce the impact of surgery. By tilting the implant, you can avoid an anatomical structure that might be involved in a more invasive surgical procedure. By reducing the number of implants with the tilting of the posterior implant, we are able to produce a simple prosthesis that is , affordable for the patient and at the same time gives us – in selected cases, obviously – the conditions for delivering a satisfying prosthesis.

According to Steven Chens presentation* at the EAO 2014, patients are beginning to expect that implant solutions last at least 40 years, possibly even 60. Do you think that we're at that stage? Do you think that the products you're putting into patients' mouths today are going to last that long?
This is an important issue because 40 years is a long timeframe. We are used to thinking about a shorter period when we speak about implants – 10 years, 15 years, even 20 years; but not 40 or 60 years. I think we have to push for the quality of implants, of abutments and of the materials that are involved in implant dentistry, because it is a goal that we can obtain, to extend the duration of our treatment. I don't know if my crowns or my implants will last 40 or 60 years. Who knows? So the first step is to start from a level of excellence in quality on the materials side. In fact, I think that if we have to save money, we should do so, not on the implant or the abutment, but on other components of the treatment that we offer to the patient. For instance, reducing the amount of time spent in the chair, or the type of veneering materials used, and so on. But the basis must be of the highest quality possible.

Now, having worked with the Straumann® Dental Implant System for 25 years, what would you say to those who might feel a little hesitant about freely using a tapered bone-level implant?
When the Straumann® Bone Level Implant was launched on the market, I was also quite reluctant to use it because I love the tissue level implant line, so I said "No, bone level is not for me." Then I started to use it and I began to understand that in certain clinical cases, it is better than a tissue level implant. I think that the same is true of the new ­Straumann® Bone Level Tapered Implant because it provides some clear advantages.

Dear Dr. Piano, thank you for this interview.
* Stephen Chen: Scientific evidence and clinical benefits of titanium-zirconium implants. A presentation held on 25 September at the EAO Symposium 2014 in Rome.